Before we are banished to the East Coast for the next six years, Matt and I decided to take a month and make the rounds on the West Coast, visiting family, landmarks and making memories, which sufficiently accounts for my unexplained absence.
First stop, Grand Canyon.  It is grand indeed.  Matt and I have decided to add hiking from rim to rim to our bucket list.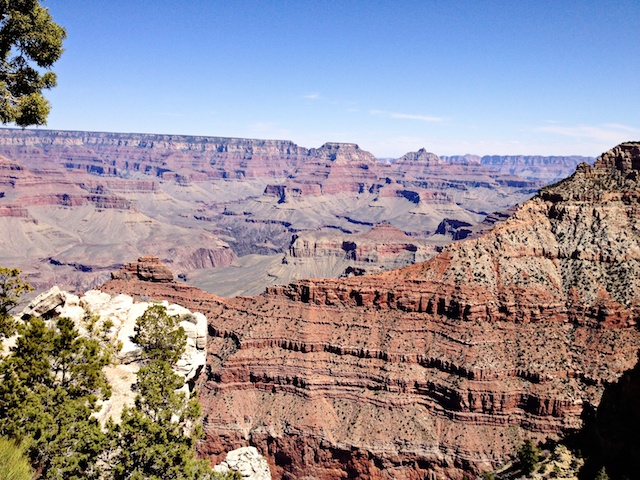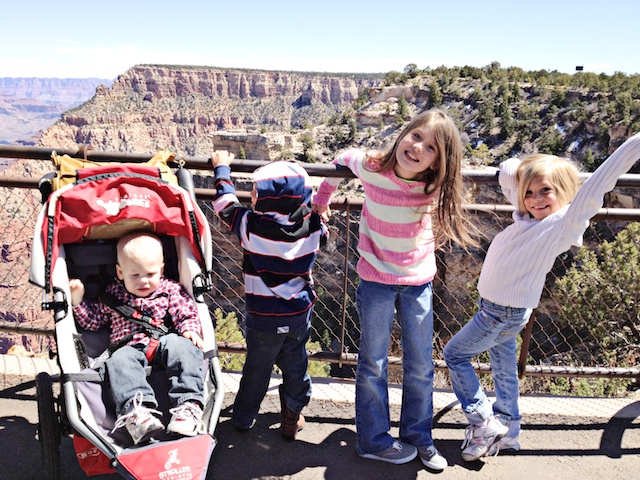 The Grand Canyon is wonderful, but we had our fill with one afternoon (though I'm sure we could have easily spent several days there sans morning sickness and young children). The next day we took the long drive to the Salt Lake area to visit my sister.  On the way we made sure to stop and let the kids run off some energy.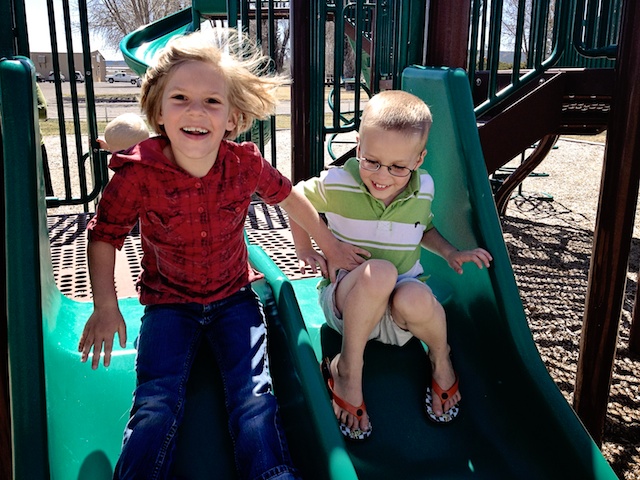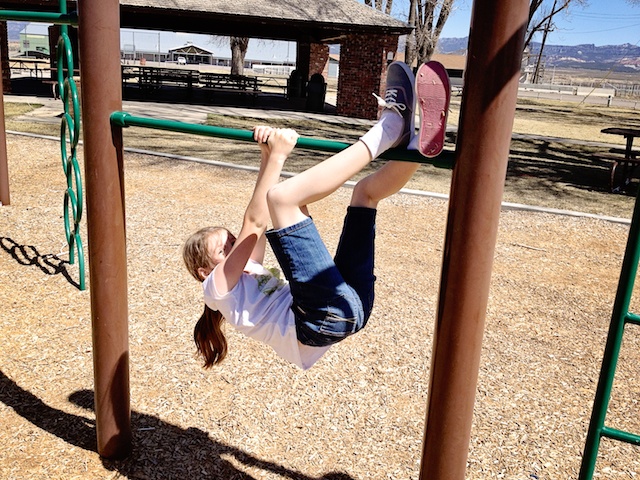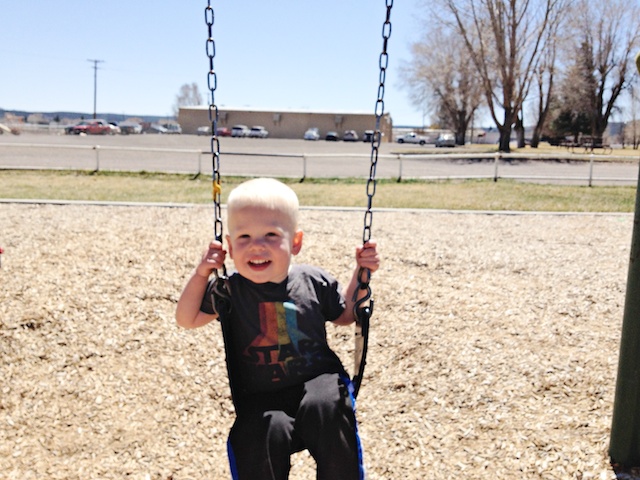 We spent a few days visiting with my sister and her family.  Love the cousins!  Unfortunately my comparatively mild morning sickness decided to kick into full gear while we were there.  I don't imagine I was much fun having to excuse myself to run and find the closest acceptable place to vomit.  I swiped the pictures from my sisters blog since she is a much better photographer than I am (though I am impressed with the quality my pictures since they were all taken on our phones.)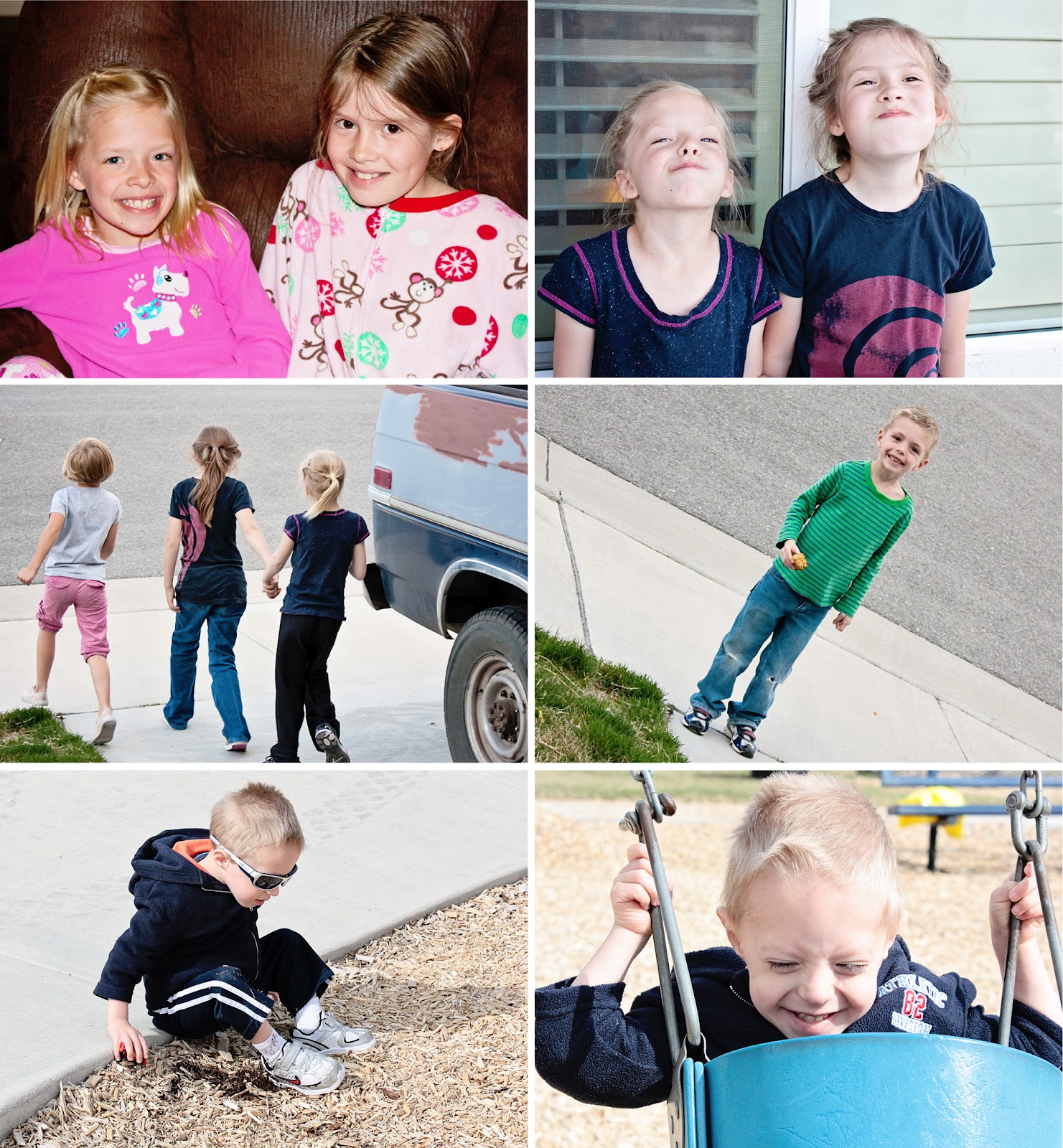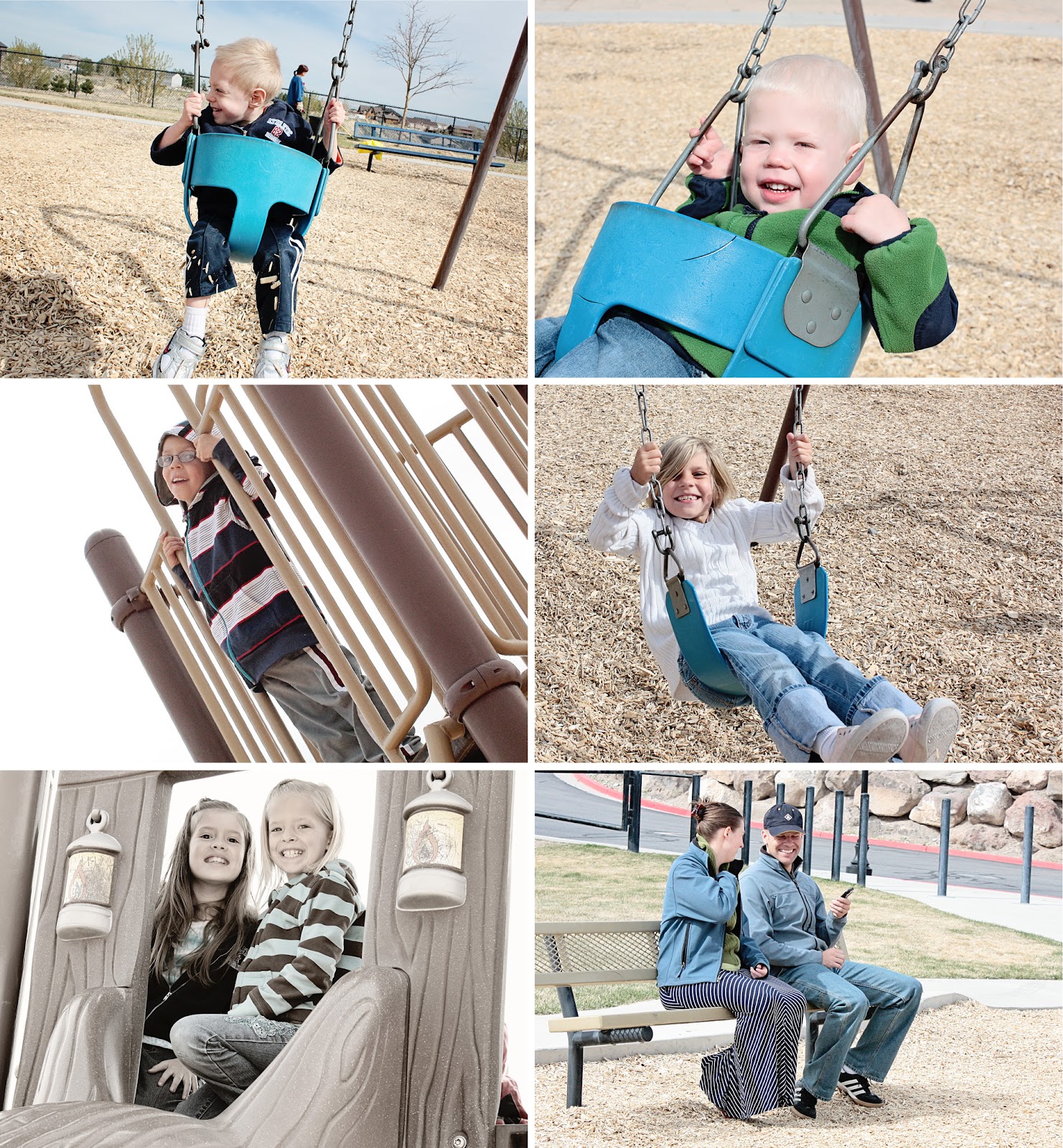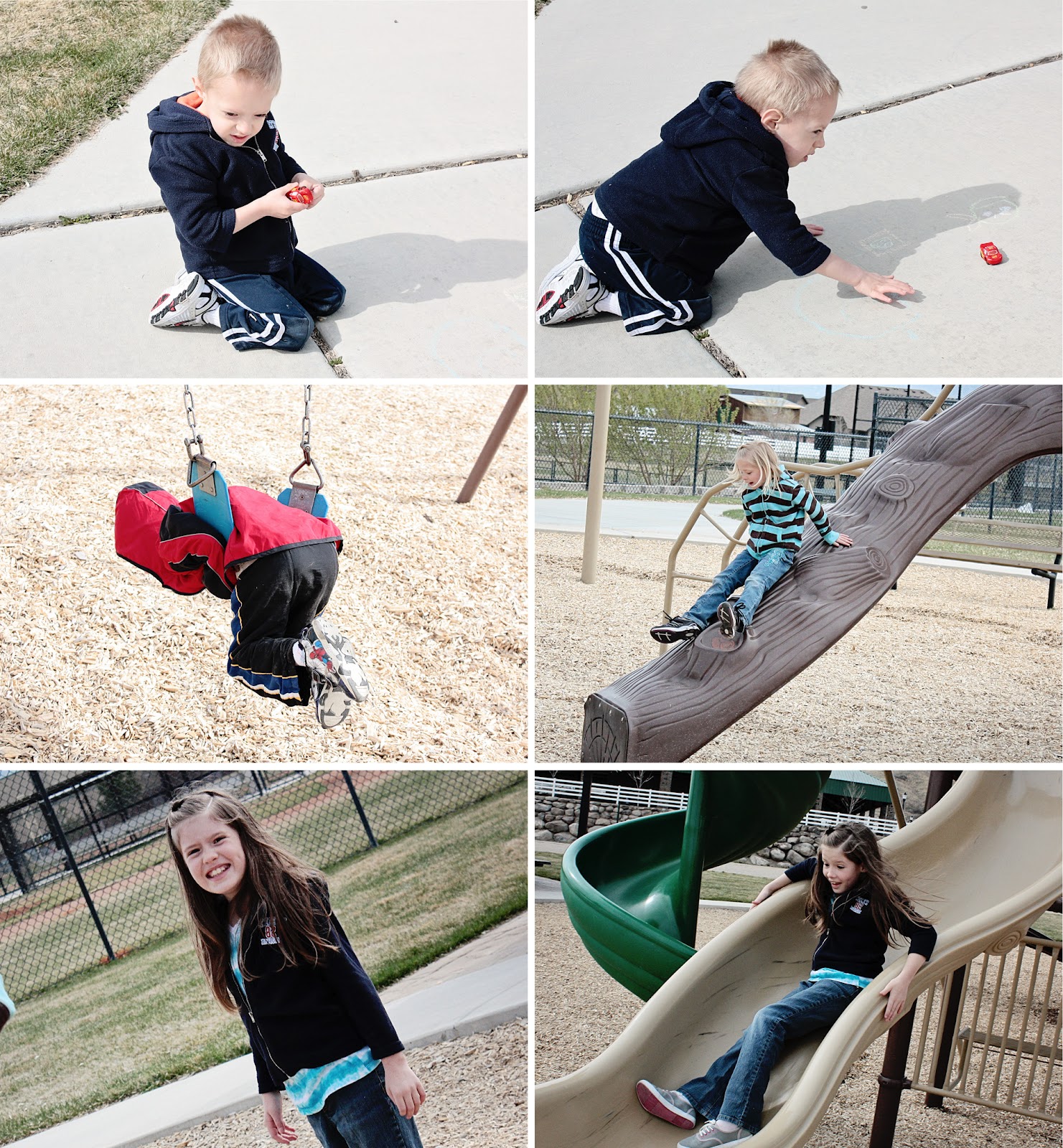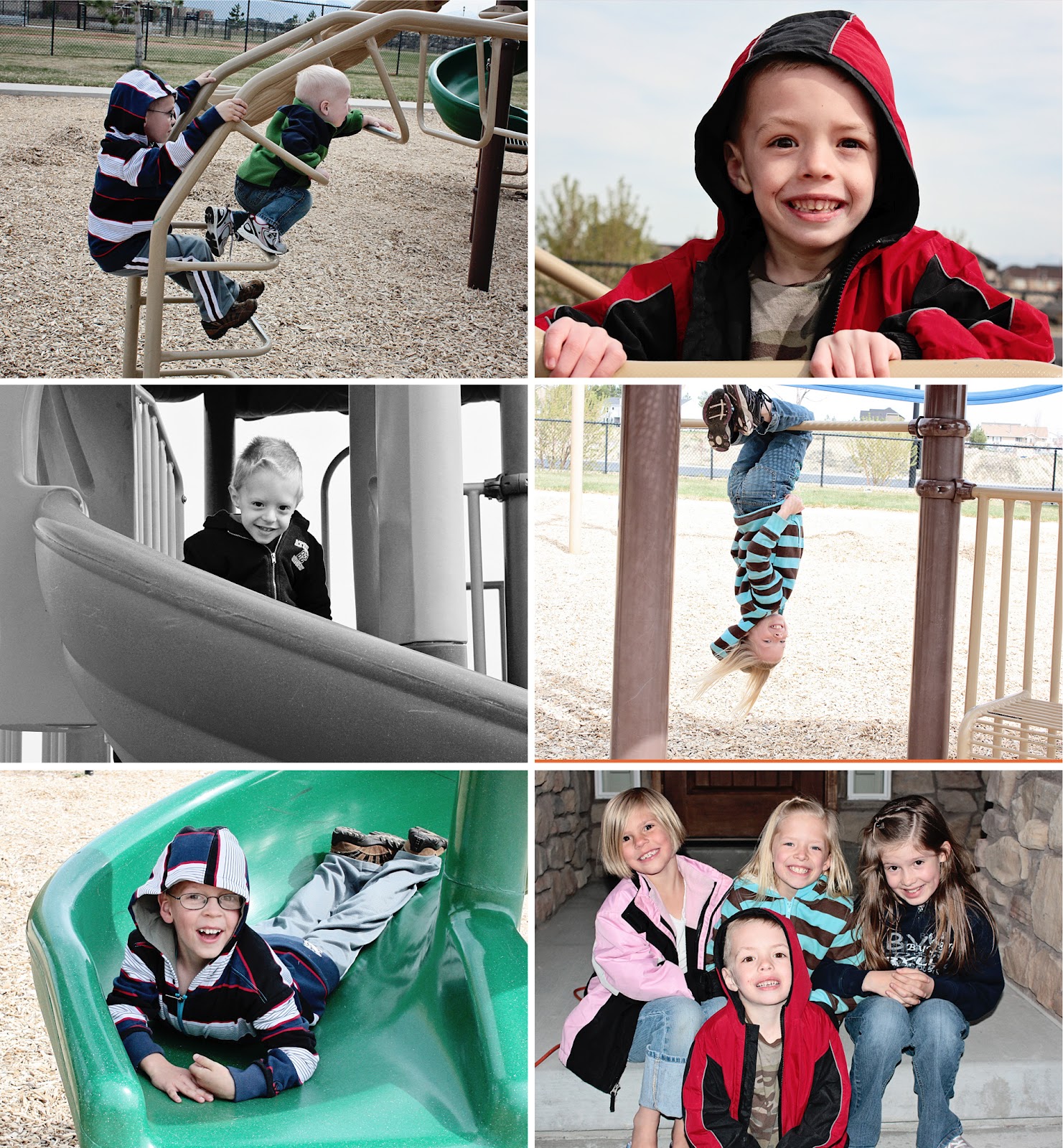 After we left Utah, we hit a snowstorm that lasted pretty much the whole next day and put us a day behind in our travels.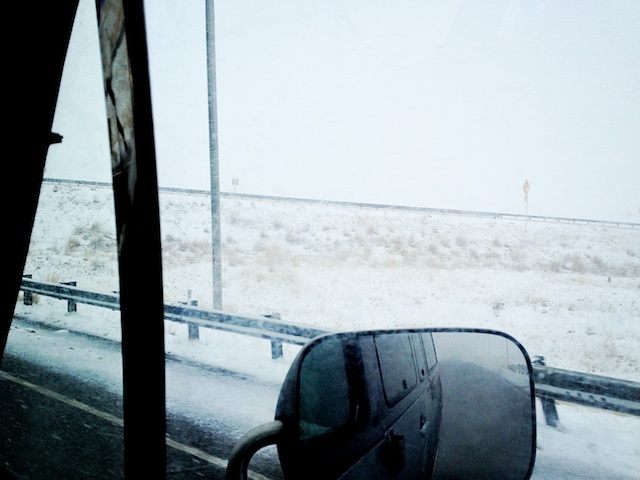 But we managed to get to Washington OK the next day to spend a few days with my other sister and more cousins.  While we were there we also got to visit with some friends from dental school.  I didn't get enough pictures (none, actually), but we had a blast seeing everyone just the same.
Easter Sunday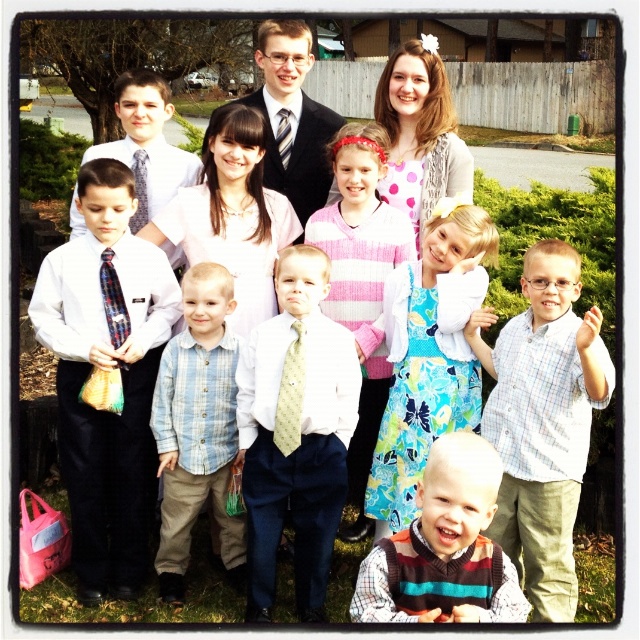 From my sister's house we went on to Matt's parents.  On the way we stopped at the REI flagship store in our old stomping grounds.  While there the kids got to play…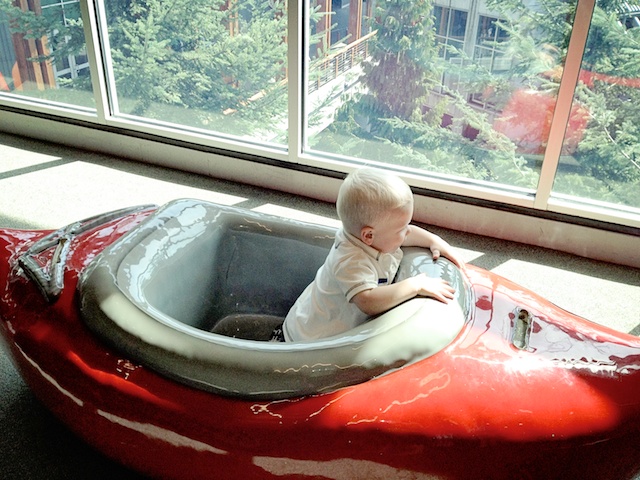 And we got a KILLER deal on a brand new Bob Double jogger.  And by killer, I mean a $600 stroller marked down to $150, which we paid for with our dividend ($120 after a 20% off coupon).  It was in the "bargain basement" because a bar on the suspension adjustment was slightly bent (which, Matt can easily bend back to normal), but honestly, how often do you have to adjust the suspension on your stroller?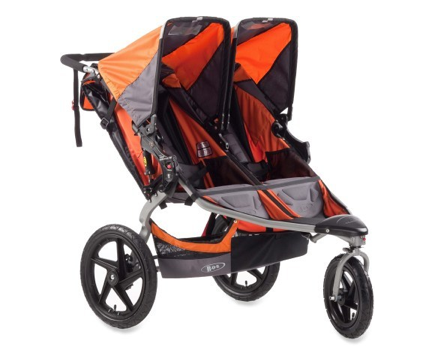 We did manage to tear ourselves away from REI early enough to catch the ferry (hurry up and wait).  The kids loved the ride.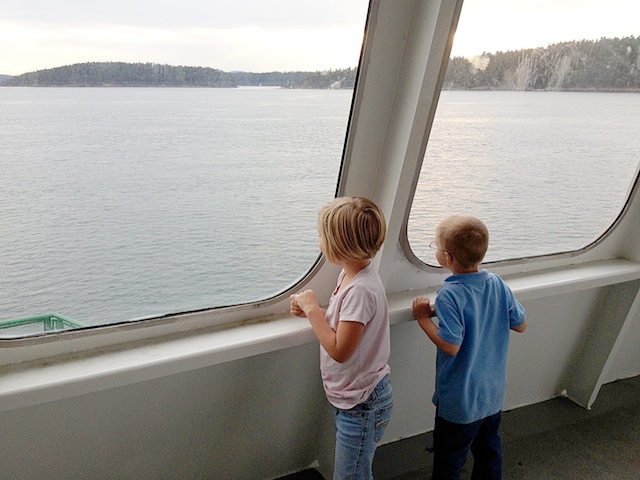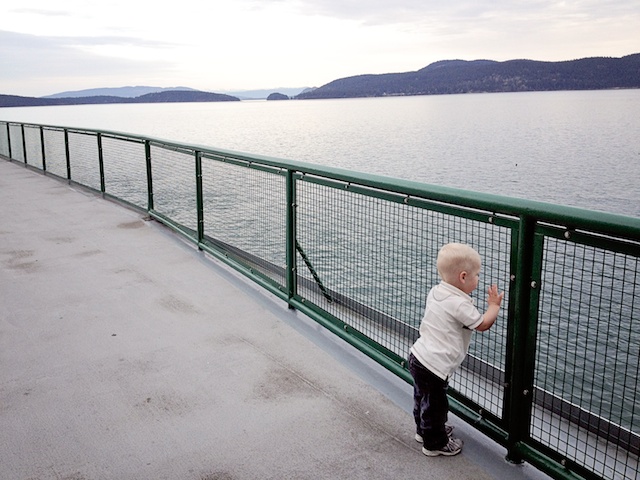 Matt and I left the kids in the care of Grandma and Grandpa while we searched for a house in NJ.  House hunting wasn't the easiest process, since cost of living is pretty high there and anything we liked was quickly spoken for right after looking for it.  We didn't end up getting a house until we were in Chicago on our return flight.  It was a good house with an amazing location and a perfect fenced in backyard.  We signed the paperwork only to have the landlords back out a few days later.  In the end we did get a great house with an amazing kitchen, a pretty good location but no back yard.  At.  All.  It's on over 1/2 an acre, but its all in the front and it's all downhill.  So no garden for me, no trampoline for the kids.  I'm so sad about that, but it is on a dead end street, so the kids can ride bikes without worrying about traffic and it does have some sort of fruit bearing tree in the front.  Not to mention the sledding in the winter.  All things considered though, I would rather have a good house with a great backyard than a great house with no backyard.  But beggars can't be choosers right?
The kids had a blast with the grandparents and jumping on the trampoline.  They were sad to leave but by this time we had been gone three weeks and we were all ready to be home.
On our return trip we decided to drive down the California coast.  My favorite part was Emma asking us to stop and take pictures of the scenery and saying "I'm making memories in my mind!"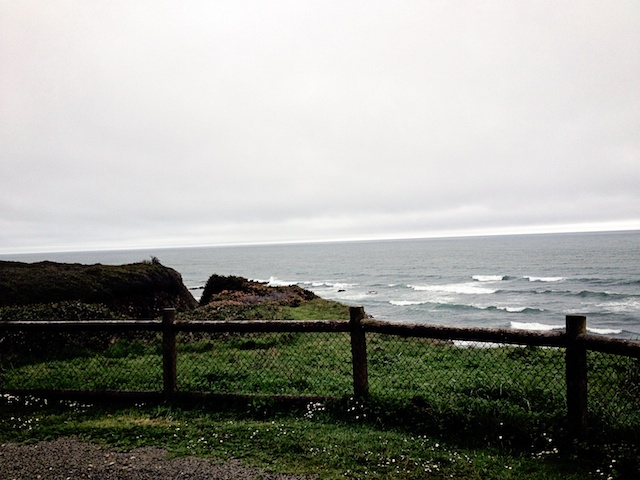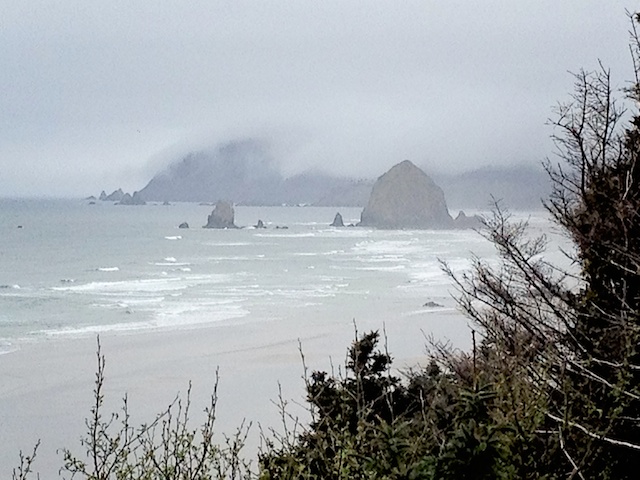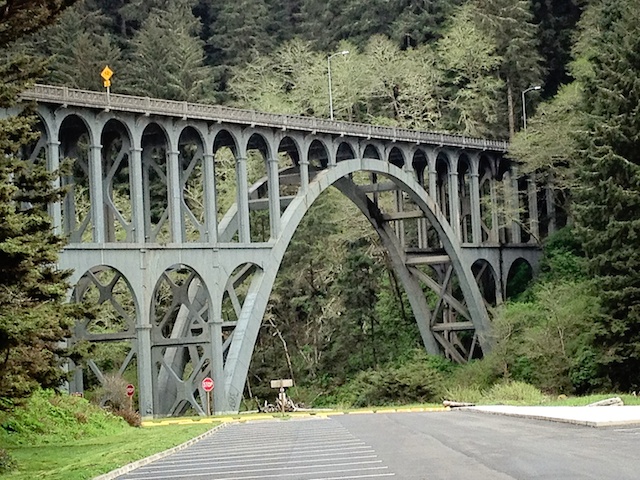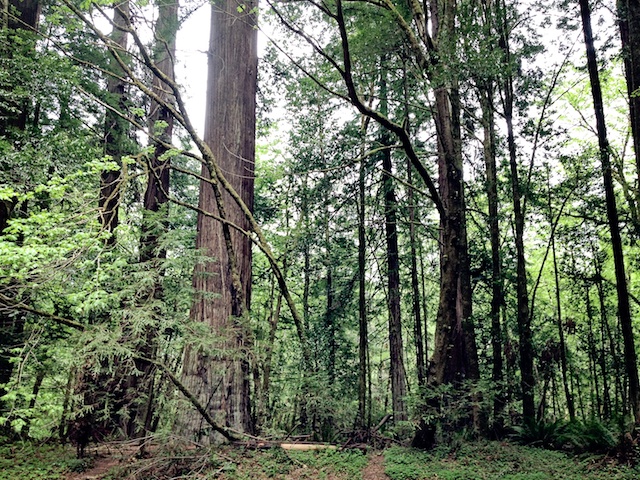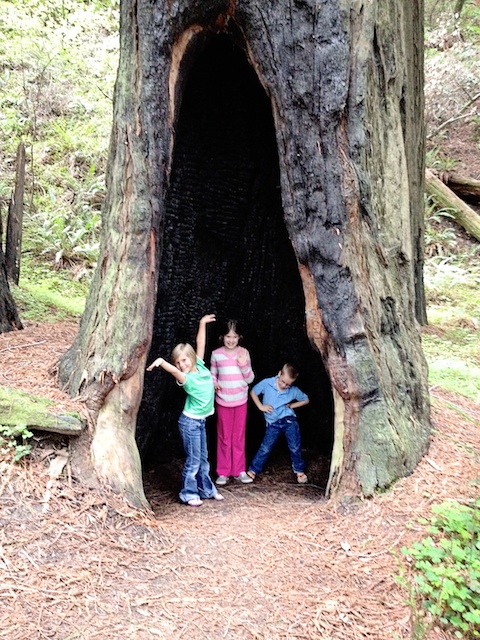 No.  We didn't fit 🙂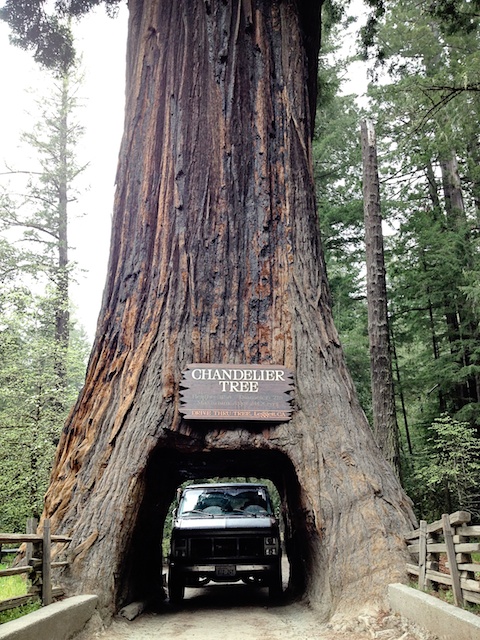 Had to stop at the Tillamook Cheese Factory 🙂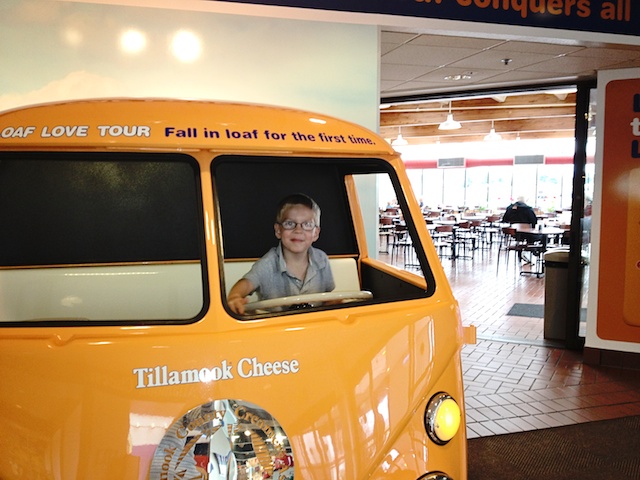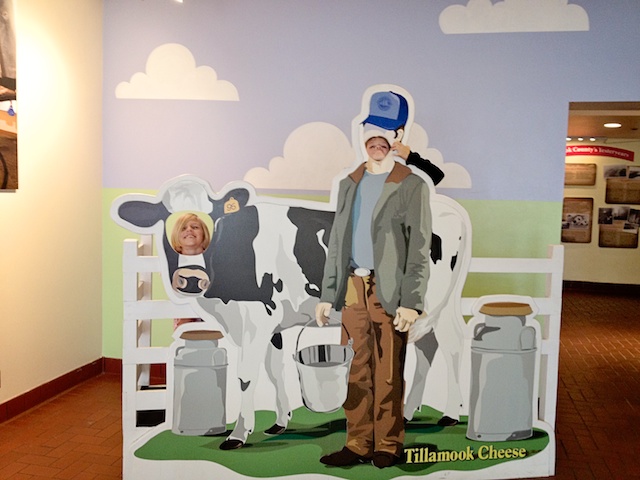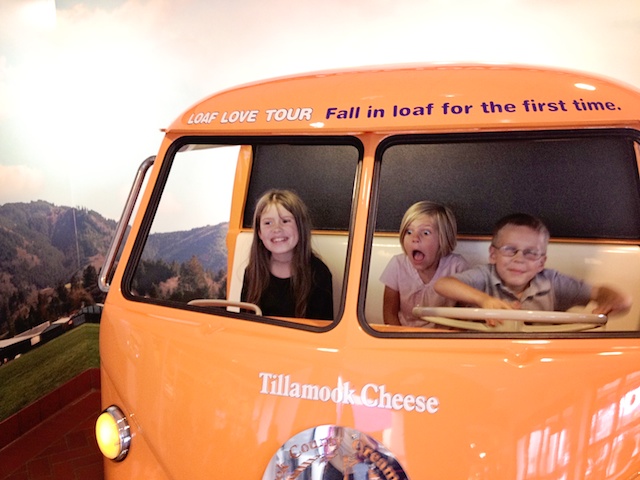 Shortly after we hit San Francisco…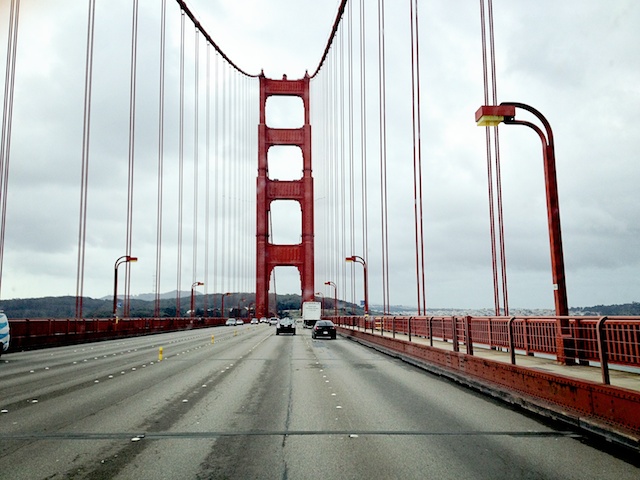 The beaches and the warmer weather collided.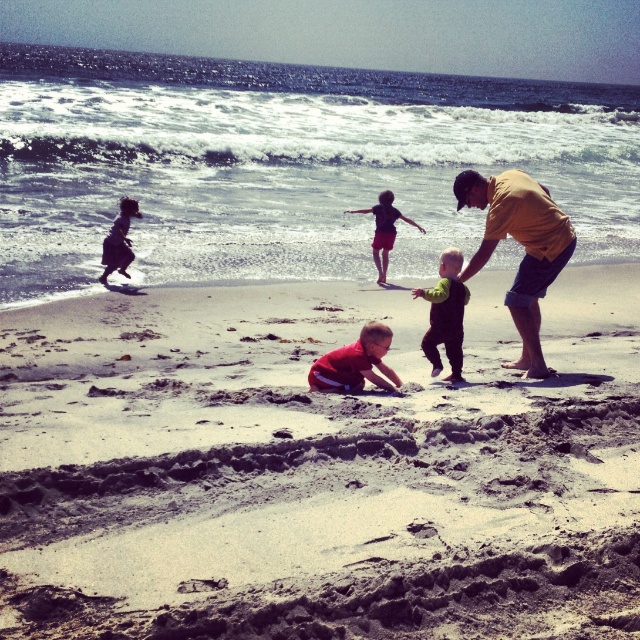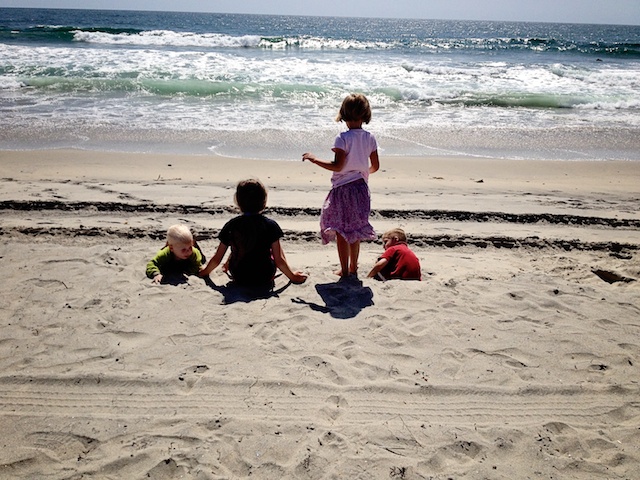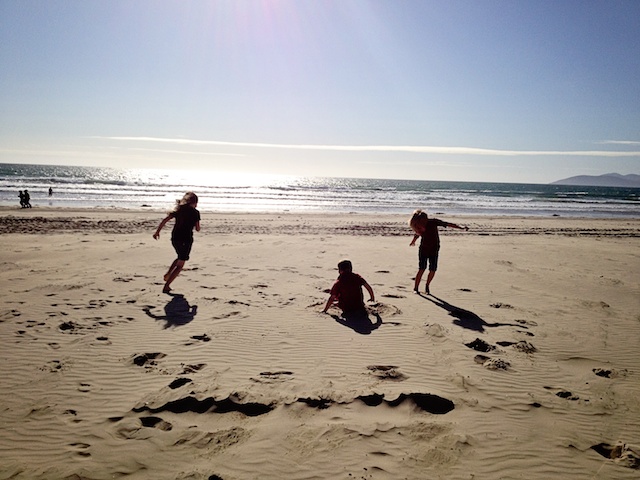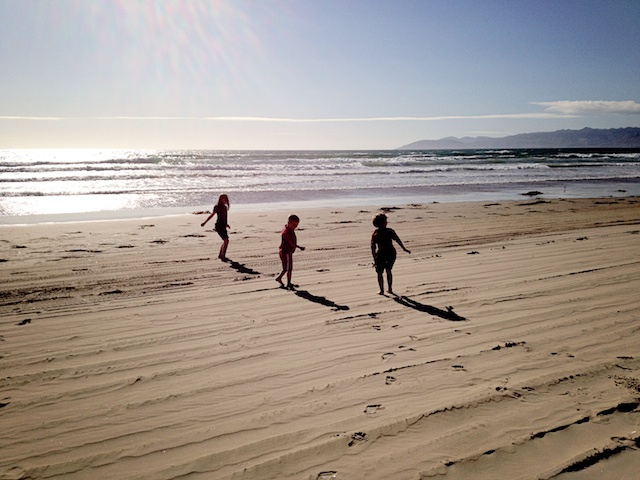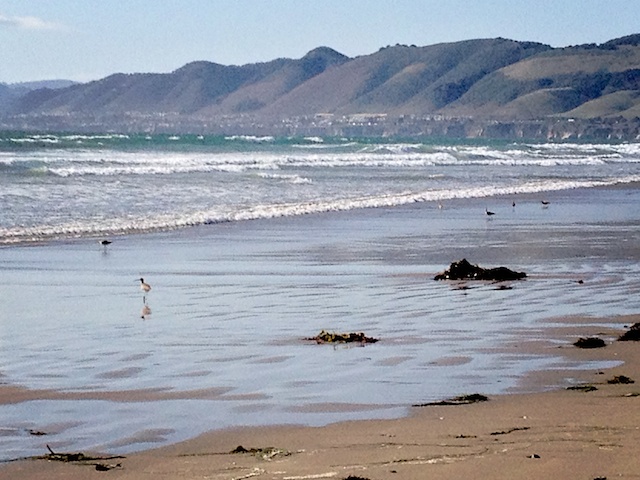 Jack got tired pretty quickly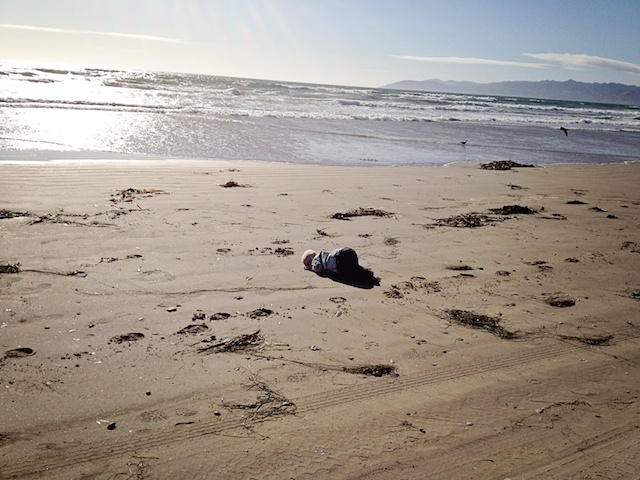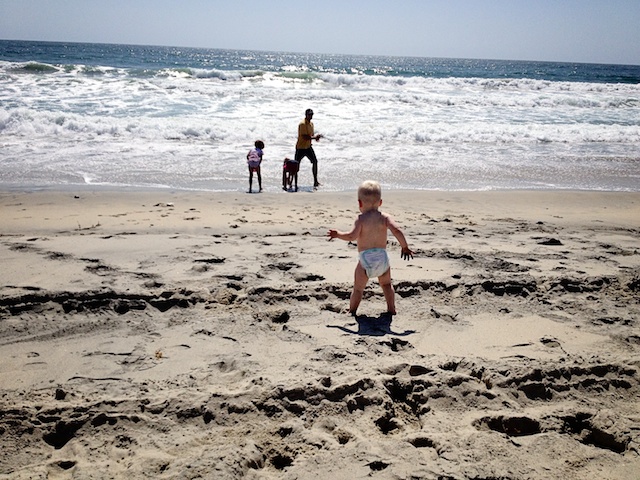 At some point a grandma tried to bring my child's sand eating to my attention.  Seriously?  You'd think that a mom would know that there is no stopping a two year old from eating sand.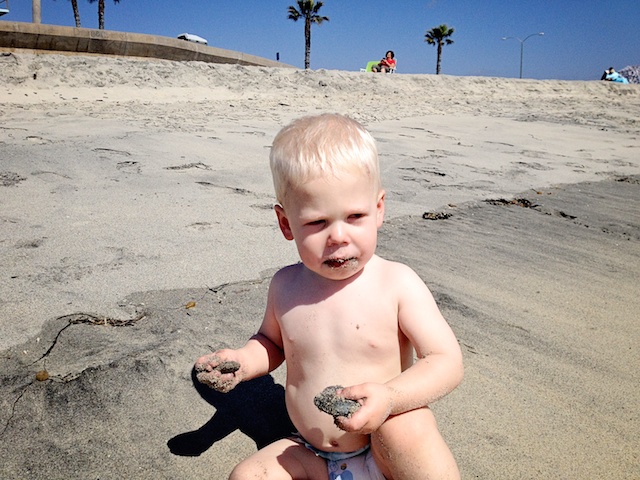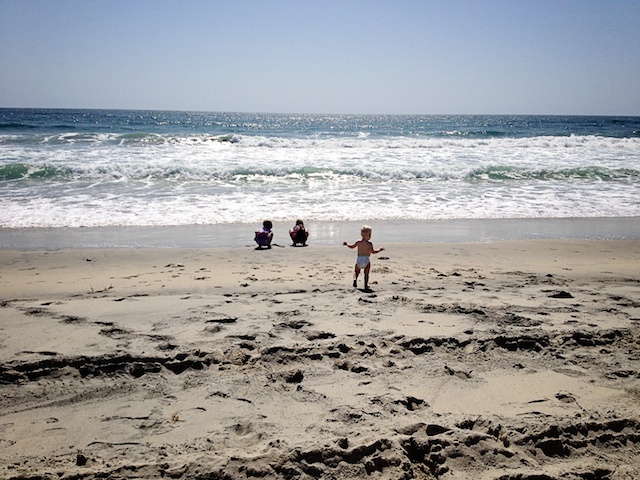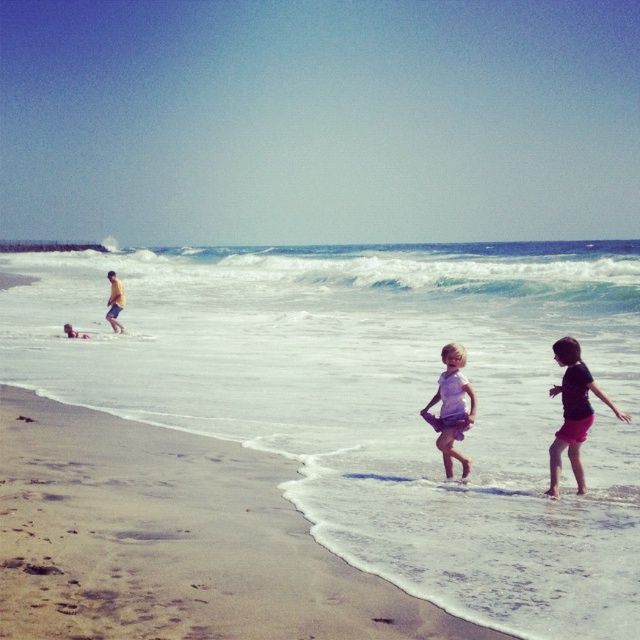 We had several days of driving and beaches and driving and beaches.  Then we finally got to San Diego.  FYI, we try and stay on military bases as often as possible.  They are safer and much less expensive.  In our experience Army posts are fine but a little more expensive (compared to the AF, still cheaper than a regular hotel), Air Force bases have nicer facilities for better prices and Navel bases have the absolute BEST locations!  We stayed on base at Coronado and apparently we weren't the only ones with that idea.  There were two weddings and a huge family reunion going on at the same time.  We got the LAST available room.  You can NOT beat a room right on the beach.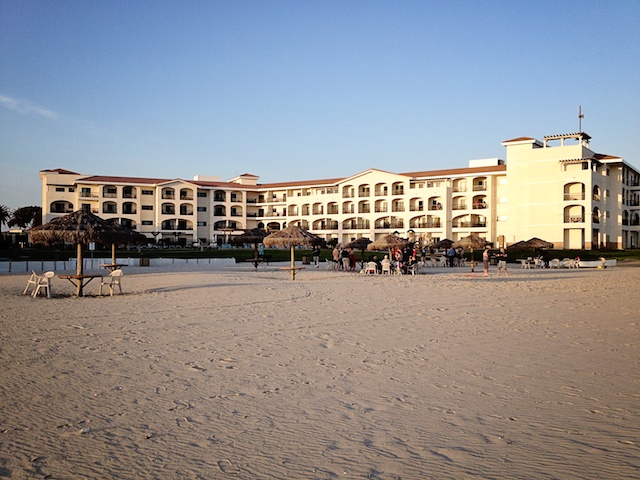 As soon as we checked in the kids played on the beach while I laid down (fatigue and nauseousness courtesy of Speck).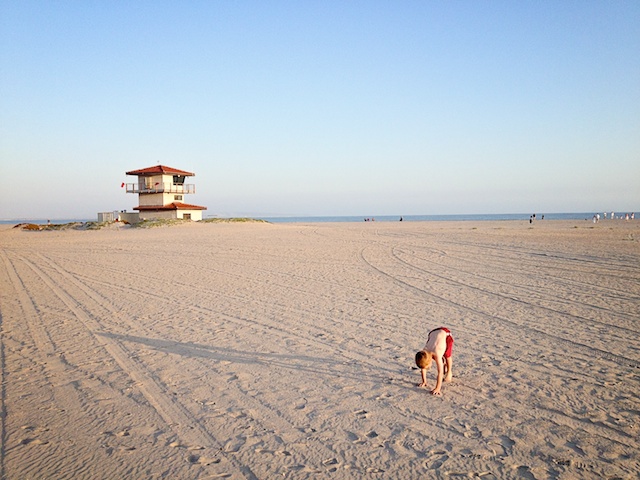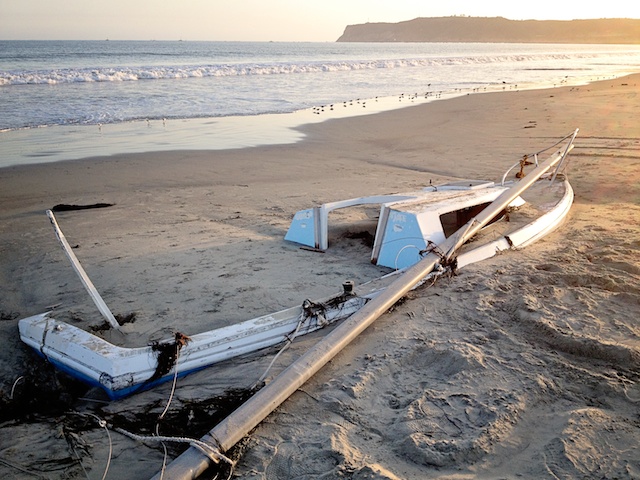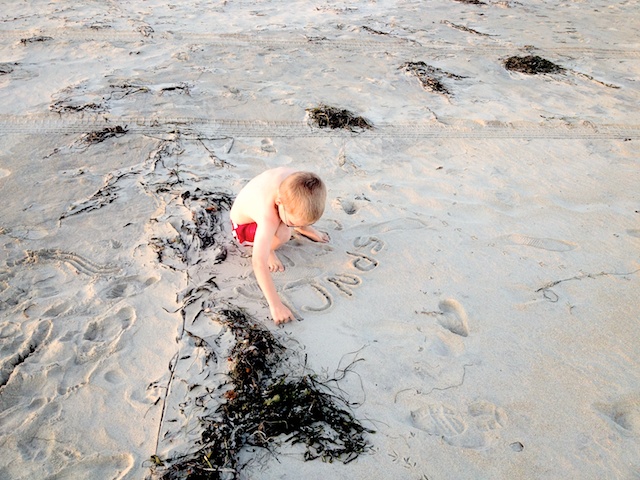 The next day, we took advantage of Sea World's amazing military perks and visited Sea World in San Diego.  Armed with carrots, apples and gingersnaps we braved the morning sickness and had a pretty great time.  The sun was out and while the sunscreen worked on the kids, it did not work on my pregnant skin.  I got a pretty harsh burn, but boy did I look golden once it turned into a tan.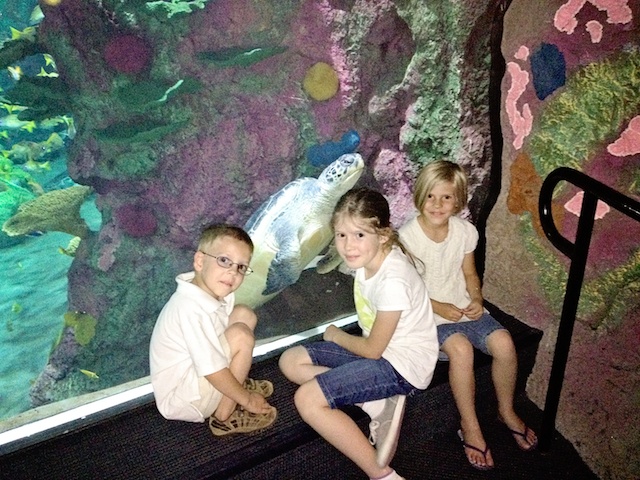 Jack loved Shamu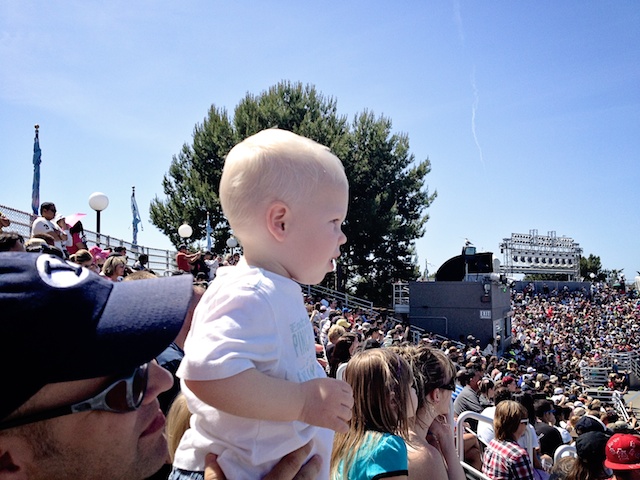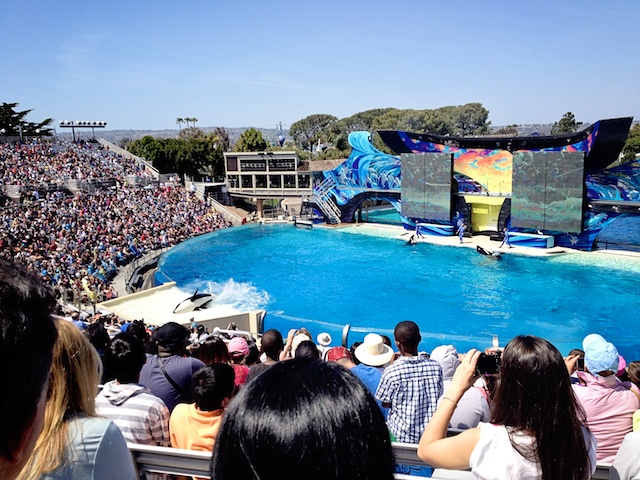 Our drive back home was uneventful.  We stayed at the AFB in Tuscan and Matt got to go for a run with the PJ's, which was super fun for him, though it did make him revisit the whole "if only" thing again, wishing that he could live long enough to do everything that he wants (like be a CRO).  But while on the run, he was surprised that several of the PJ's were leaving the job to pursue other careers.  One was actually going to be a dentist.  Hopefully being an oral surgeon and fixing cleft palates and performing face transplants will allow him to feel like he is making a difference in the world.
We had a really good trip, but I can honestly say that a month and 5000 miles driving with four children is WAY too long.  The great parts are somewhat dampened by stress, anxiety, fatigue and morning sickness (serious morning sickness).
I know I totally checked out for more than a month, but I'm afraid the hiatus is going to have to continue for a little while longer.  We are moving across the country in ten days and my house, while mostly packed, still leaves much to be desired.
Talk to you when I've unpacked my house in NJ!