As some of you know, we have spent the last month one vehicle short.  The van has been out of commission for a long time.  She worked long enough to get us here from Washington.  She also let us get in one trip to Sam's Club to take advantage of all of the extra space.
Then when we went to Cherie's for dinner… She died.  There she sat, for a week.  In Cherie's driveway, warning thieves to keep away ("there is nothing of worth here in this house, move along").
Matt would go over whenever he had time and work on this thing, or the other thing.  Eventually he replaced the starter.  And that seemed to do the job.  After a week we were able to bring her home.
The next day, however, we discovered that it wasn't the new starter that allowed us to bring her home, but about 100 angels that helped the engine catch.  Once we were home.  She was done.
So Matt replaced the solonoid.
Nothing.
Then he replaced the neutral safety switch.
Nothing.
Then he did this.  "What is that?" you ask…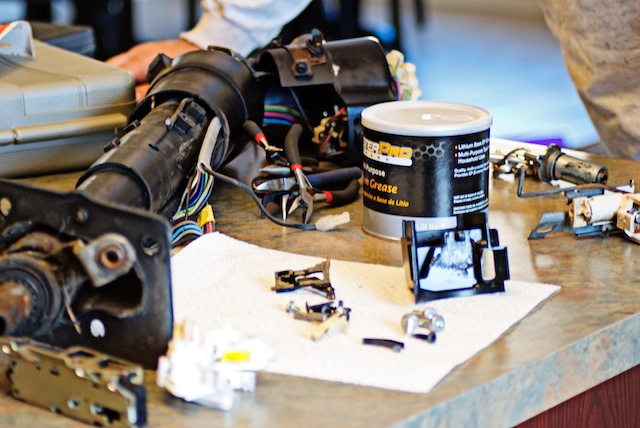 Oh, nothing.  Just the steering wheel.  See the big hole in the dashboard?  That would be where the steering wheel is supposed to go.  Instead it is on my counter.
Oh THAT is why the van won't start.  It's ignition switch is not actually IN the van.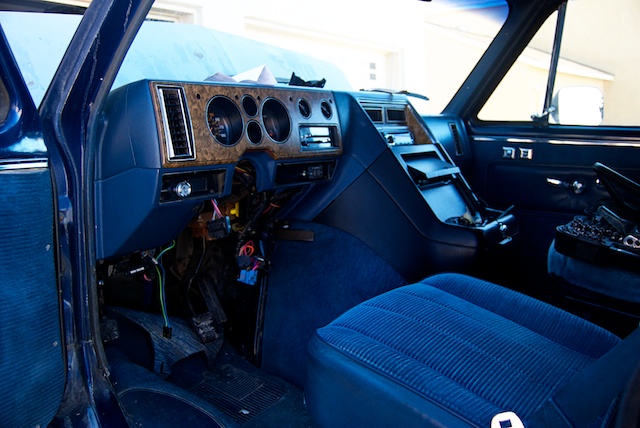 "How did this happen?" Matt asks with bewilderment.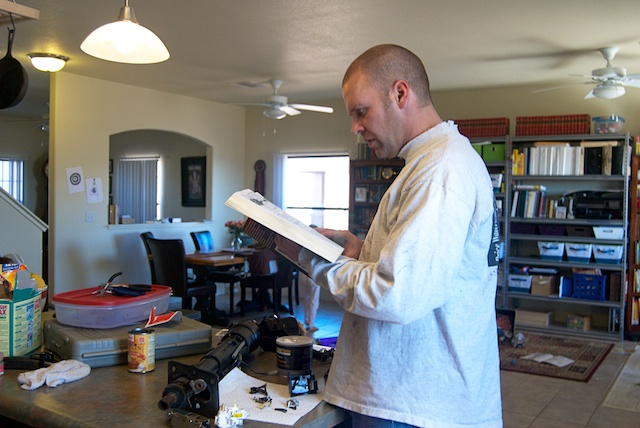 Just kidding.  He took it out so he could replace the starter switch.  In the process he discovered the ignition metal thingy was also broken.  So he fixed that too.
I've never heard that van start up so easily in my life (and I've known her for nearly ten years).
So now we come to the crucial part.
Blue Beast or Large Marge?