Due to the logistics of the move, we took a very early "summer" vacation and started our school year July 2nd.  That gave us just about a month to unpack and settle in.  It also happened to be the day Matt started school again, so it worked out for everyone 🙂
I really love getting boxes of news curriculum in the mail.  I love the whole process of researching what we want to study, what may work for our family and I just love peeling the shrink wrap off of books.
I don't love the battering of the budget; so when a new school year rolls around I also love finding that we don't actually need very much to get along very well indeed.  This is how it has been this year so far.
We are simplifying this year.  Not so much in a "let's just hang out" kind of way, more in a "is it really necessary to do both US and World Geography in the same year?" and "Why am I doing famous composers and artists at the same time?"
I don't plan on making things that difficult for myself.  It just happens.  I see a book or series of books and just let my heart get away from my head.
We (and I) get so excited about new things to learn about and we have spread ourselves so thin that we can't actually finish anything in just one year.  Therefore we are going to narrow our focus this year and I will attempt to keep from getting distracted with shiny and bright new books.
Jack:
He will be read to, played with, squeezed and loved.  That's all a two year old really needs 🙂  Other than that, I would be beyond ecstatic if he would up is vocabulary from 3 words to four.
Spencer:
Spencer is five this year.  He is also a boy among boys.  He needs direction, a routine and projects (aka distractions).  I bought one of those Kindergarden curriculum workbooks from Costco out of which he happily does one letter a day worksheets along with other crafts and projects.  It's mostly a distraction for him.  Something to keep him occupied while I work with the girls.  He will also participate in any of the subjects we study together as a group.  He's old enough to sit and listen while I read aloud and will no longer be allowed to wander and play with toys during this time.  I'm ok with him looking at picture books or drawing while I read about other things, but he must be present and quiet.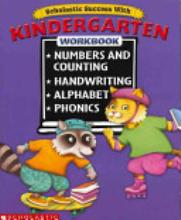 I have also purchased a subscription to Reading Eggs for Spencer.  You can read my review here.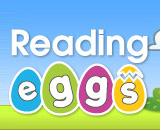 Emma:
Um… I'll come back to Emma.
Lucy:
Math: Lucy is currently 10 lessons away from completing Math-U-See Gamma, after which she will continue on to Delta.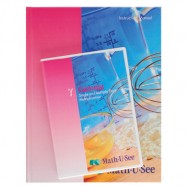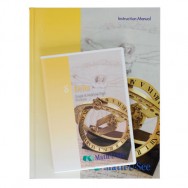 English: I'll be continuing with First Language Lessons for the Well Trained Mind
.  I've been happy with this and she enjoys it as well.  We'll finish Level 3 before moving on to Level 4
.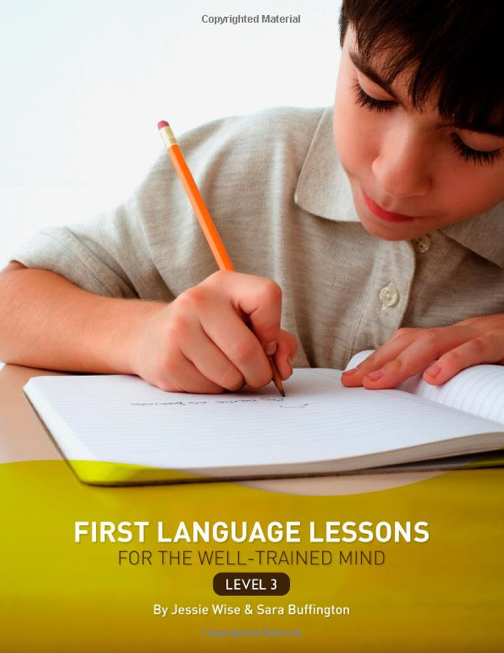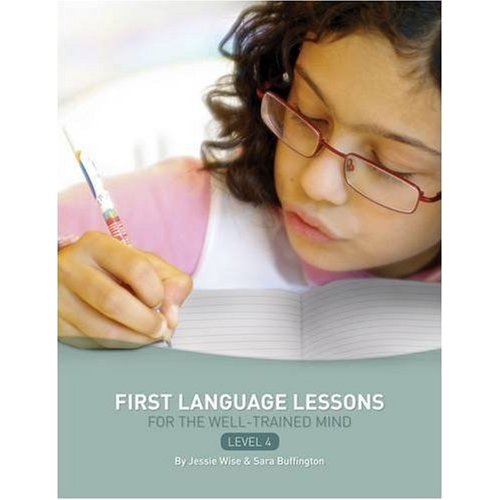 Spelling: I had been using All About Spelling level 3.  I'll be honest, it's a wonderful program but I'm not very good at doing it consistently.  This is entirely my fault and we are going to work with it again this year because Lucy's spelling is atrocious!  It is almost as bad as mine was at her age 🙂 (or maybe older).  I really like AAS because it teaches the logic behind the English language.  I for one, had always thought that english spelling just didn't make sense (compared to Spanish for example, a silent P?  Who does that!?) but that is not actually the case.  AAS teaches the reasoning behind the spelling.  I really like that aspect.  We'll finish level 3 and then on to level 4.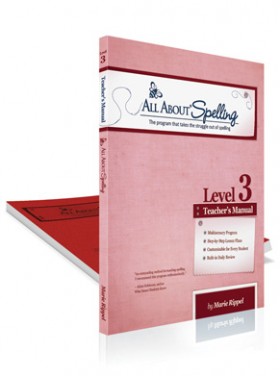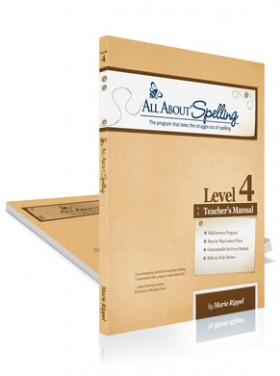 In addition to AAS, I'll be photocopying any of her handwritten work, highlighting the misspelled words and having her review them and rewrite her papers with correct spelling.  This method has worked well in the past, but things like month long vacations and packing a house for six months seem to get in the way of the consistency that is needed.
Science: Science is something that I am relaxing a little bit on this year. I recently came across The Simple Homeschool and I have to say I am very impressed with it.  Along with printable unit studies, they offer an annual subscription to their interactive online unit studies.  Their site has just about every aspect of science you could ask for and in every grade level.  They teach the lesson, quiz the kids, give vocabulary and make it all fun with bright pictures, animation and, let's face it, my kids love using the computer.  They are delighted to be using this program simply because it's on the computer.  In addition to the science, The Simple Homeschool offers literature unit studies on selected books (everything from Peter Rabbit to Chronicles of Narnia to Percy Jackson). The very best part of The Simple Homeschool is that one subscription will work for the the whole family.  That's right folks!  I ordered one subscription for the k-6 science unit studies and the literature studies and it will work for all three of my children.  No separate payment needed for siblings!  I can't tell you what a wonderful blessing this is.



This is how Lucy will be having science this year.  She will pick and choose what she wants to learn about at a time and go through one unit at a time.  One week she may want space, the next week she may want horses, the next volcanos and the next week light and sound.  I figure at 10 years old, it's not necessary to focus on just one science at a time for the entire year.  There is so much to learn out there, why not let her dictate what to study.  We can worry about specific subjects in depth once she hits high school.  Four sciences in four years.  Works for me.
Family Studies:
Scripture Study: In addition to scheduled personal scripture study in the morning, we generally have our family scripture study in the evenings, when Dad is home and over FaceTime or Skype when he is stuck at the hospital all night.  Right now as a family we are using The Book of Mormon for Latter-Day Saint Families.  I really love this series.  I love how it breaks the scriptures up into manageable sections and includes insight from modern day Prophets, art, vocabulary and so much more.  You can read my review on another book in this series here.  I plan on eventually getting the entire series for our family.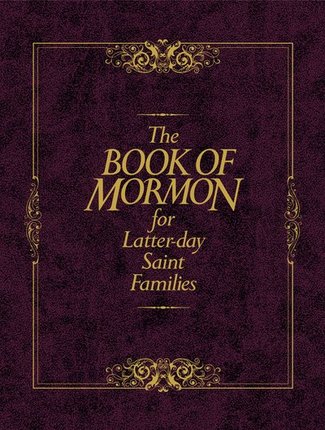 Geography:
This year we are cutting back from both US and World Geography to just continuing with our World Geography.  We are using Erica's Expedition Earth Curriculum from Confession's of a Homeschooler.  We also are adding in a little bit of Galloping the Globe along with some other things (including some awesome maps my sister made for me for Christmas) but Expedition Earth will be our core.  The kiddos love it and we especially like the animal add-on.  (Seriously, Erica is a rock star!  She is the genius behind our US Geography and Artist Studies as well.  She also has Literature studies, preschool stuff and more.  Just amazing!)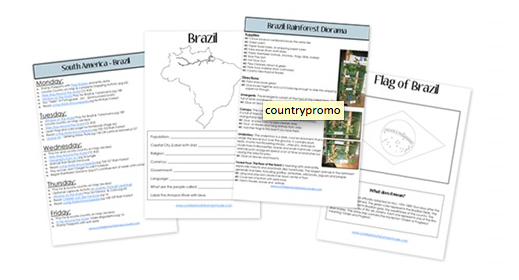 History:
For history we are pulling from a lot of different sources.  This is my favorite subject and it seems that no curriculum has enough!  I also tend to slow down our history studies since it seems one week is long enough to spend before moving along the timeline.
We are currently right around the time of the discovery of the Americas.  We will be combining Tapestry of Grace, Story of the World
, Mystery of History, I Love America Series, and other American History goodies that I have found and collected.  I imagine the bulk of the year will be spent on the events leading up to and including the Revolution and it's effect on the rest of the world.  More info on the specific books I'll be using for American History here.
I also wanted to bring Learn Our History to your attention if you haven't already discovered it.  This is a series that follows five friends of different backgrounds and demographics as they travel back in time to various events in Our US History.  I'll be completely honest, the animation leaves much to be desired.  But the content of the movies is unmatched anywhere!  There are very few products that I am willing to subscribe to every month.  Most of time I prefer a one time payment because it's just not worth it to pay over and over every month.  This is definitely and exception to the rule.!  Each month I get a DVD in the mail along with the ability to stream my purchased DVD's to my computer (though I haven't been able to get that feature to work yet).  You can watch the entire DVD at once or break it up into several lessons to last the whole week.
The kids love it and jump for joy every time we get one in the mail.  I also enjoy it.  It's simple enough for the little ones to understand for the most part, but the characters touch on so many levels and aspects of American history that the older kids (and adults) can understand the deeper meaning behind our history.  You can see a preview of the current movie here.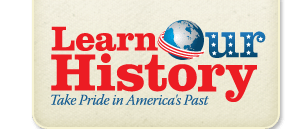 Life Skills, Etc:
As always, we have a few extras.  Beyond chores, and learning how to cook, sew and other crafts, we are adding…
Etiquette:  Why Etiquette?  You ask.  Um… because my kids my kids need it 😉  They aren't rude at all, in fact they are quite a bit more polite than most of their peers, but the lack certain skills that are necessary to get along.  Things like "not going across the street to play on the neighbors swing set without asking" or "not hiding behind mom's skirt when saying hello to an adult" or "holding your tongue instead of being brutally honest".  That kind of thing.  So each morning after scriptures we have a short and sweet Etiquette lesson from The Etiquette Factory.  It is, by far, the lesson they get most excited about.  I tell you it takes five minutes a day (and there is a lot of repetition in those five minutes) but we have already seen progress.  Yesterday some of our neighbors came over to introduce themselves and when they said hello to Lucy, she mumbled, looked down or at me.  I gently reminded her that by the time you are five years old, it is rude not too look someone in the eye when they are speaking to you (as we had learned that morning).  She immediately snapped to attention, looked the woman in the eye and spoke loudly, clearly and with a smile.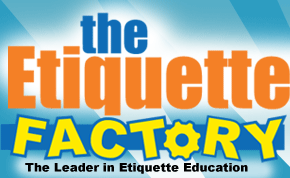 Virtues: Every day we try to read a story from The Book of Virtues and maybe a poem or two.  In and of itself The Book of Virtues is an invaluable resource but I recently saw that some angel of a homeschooling mom had created a Unit Study and offers it for free from her website!  We spend two weeks on a single virtue (this week is Self-Discipline) using the unit study guide we learn vocabulary, we get worksheets, games, lap books (which, we don't normally do, but it's nice to have the option) and more.  I love how we are able to use real life examples to show and teach our kids how they can better use the specific virtue we are studying ("Spencer, show me that you can have Self-Discipline by not eating too many brownies", "Lucy show me that you can have Self-Discipline by not getting distracted while you do your chores.")  There are only ten Virtues in this book, but there are several stories, poems, etc for each so you can spend as much or as little time as you want and cater the lesson to your individual kids.  Maybe a story for everyone, a worksheet for a few and memorization of a poem for the oldest.  You can get it used for as little as a penny on Amazon.com (plus $4 shipping).  This is one book you need for your family library.


As supplement to  The Book of Virtues, I also use Alexander's Amazing Adventures from valuesparenting.com.  Alexander's Adventures are great on their own, but I like how well they work with  The Book of Virtues, so I put them together.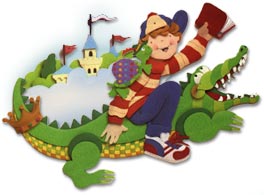 Ok.  Now that I have everything else out of the way, I'll get back to Emma.
No.  You know what.  I'll save Emma for another post.