How Do I Find Fun Things To Do Near Me?
You just got done with a long week of work, or wrestling with the kids, and you can't wait for the weekend. The question is, what do you do with your free time that is both local and doesn't break the bank? A typical google search will show the same page of well-worn ideas that have already been exhausted a long time ago. If you want to find a new fun activity to experience on your own, or a great activity to enjoy with your kids, you will need to expand your horizons. Thankfully, you are in luck, and there are many less known hidden gems of resources out there for anyone who is looking to have a good time. You will be surprised at how much is actually going on in your area, and most of it free or only costing a few dollars, that you didn't know about. Here is a list of the top 10 mobile apps that will help you find fun things to do in your local area, from free to relatively inexpensive.
And fortunately!  Almost all public venues are adapting to make sure it's safe for social distancing and other COVID-19 safety measures!  Make sure you read the fine print on each of these sites to be aware of the latest news.
Eventbrite
Eventbrite is probably one of the easiest to use mobile apps to find awesome events going on in your city. You can set your location to where you live, or somewhere you will be visiting soon, to see what is going to be happening. This fun app shows you dates, times, locations, and maps, as well as allows you to check ticket prices and securely order tickets, all from within the app. Seeing all of the events in your area that you didn't know about and having to pick and choose which one to go to can be overwhelming. Eventbrite gives you the capability of narrowing down your search to only filter for events that you are in the mood for that day, such as "performing and visual arts", "food and drink", "home and lifestyle" or "school activities", among many options. Many of the events featured on Eventbrite are free, with those that cost money only costing a few dollars typically. It is definitely a budget-friendly place to explore if you are looking for cheap, but fun, options to fill your free time. You will find that there is something for everyone, you just have to decide what category of fun you want to experience today. With Eventbrite's free mobile app, you also have the option to save your favorites to go back to later, as well as to share what event you are planning on going to with your friends so they can have a chance to go and enjoy as well.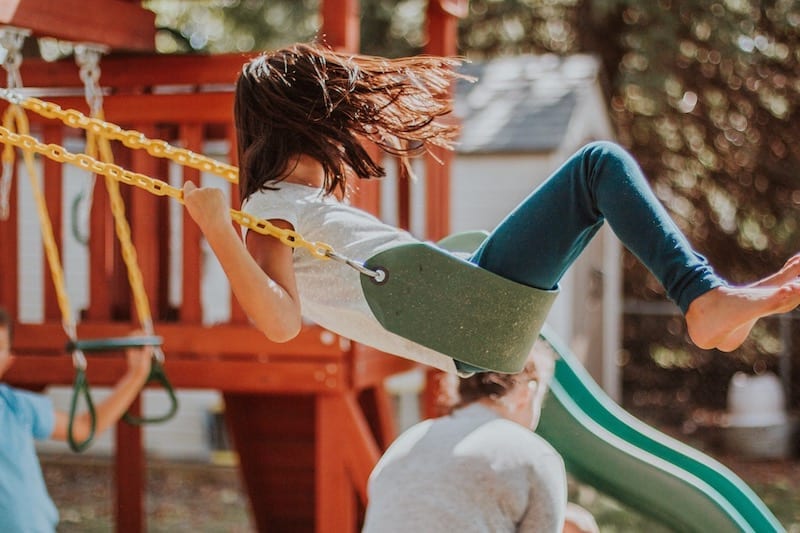 Facebook Local
Facebook Local is a very underused option that automatically compiles all of the events that have been posted on Facebook for everything in your area into one place. Nearly everyone uses Facebook nowadays to connect with their friends and family, but very few people use Facebook as a way to search for local events in their area. Facebook's Event feature (located in the Menu tab) allows you to explore many events that are happening in your area, basically anything where someone has posted a Facebook event for it. It will categorize the events based on the activity so you can easily search and find something for you and your spouse or friends, or something that is kid-friendly. You can find things from local concerts, reading club at the library, local dancing, classes taught at local businesses, to different food trucks in town. Basically, if you can imagine it, someone has probably already put up a Facebook event for it. One of the pluses is many of the events you will find on Facebook Local are for free. When you click on the event to find more information on its main page, if you click "going" or "interested" your Facebook app will remind you when the event gets closer so you won't forget.
All Events in City
All Events in City is another awesome app that sorts all of the events happening in your city. All Events in City shows over 200 million events that are currently happening in over 30,000 cities. All Events in City gives you the option to search for events happening today, tomorrow, this weekend, or anything coming up, so you can see any upcoming events in your area. This wonderful app lets you see all of the different events that are happening right at your fingertips, and allows you to personalize your interests, RSVP to events and add them to your Google calendar, as well as see what events your friends have RSVP'd to. 
Like A Local
Like A Local is a mobile app that works especially well if you are willing to drive a bit. It is a travel app curated by local editors that actually live in your town. It uncovers the little-known gems that your city has to offer and gives you insider tips. Instead of constantly going to the same one or two famous landmarks your city may have, this app shows you destinations off the beaten path that you can explore to your heart's content and have a great time while there. Another benefit of this app is that it works completely offline, so you can take it anywhere.
Go Do
Go Do is an interesting app with a great event finder tool. If you enable location services within the app, then when you open it, Go Do will show you a map with your location, along with the days of the week featured at the top of the app. You can click on the days of the week at the top to see what options are available coming up soon. And, if you are going out of town for any reason, you can add a new location and Go Do will populate that location with events that you may be interested in. Probably the best feature of this app is that the events are not only color-coordinated, but also have different icons corresponding to the type of event that it is, so you can easily sift through and find something for just you, or for you and the kids to go to.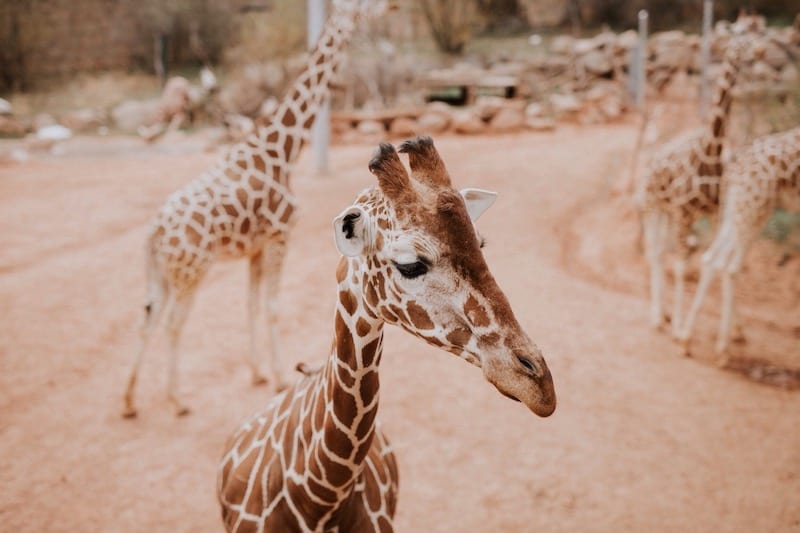 Gravy
Despite the app's strange name of Gravy, this app is wonderful at catering events according to your mood at the time. With everything from a classy wine tasting event, to a day at the new museum exhibit, to holiday or block parties, to a party with the locals going out for a night on the town, this app is perfect to help you find something for however you are feeling at the moment. If you are looking for something in particular, you can also use the search feature to search by keyword for something that strikes your fancy.  And, even better yet, you can set the radius of the location of events it will pull up, from within walking distance, to as far out as you are willing to drive. 
Field Trip
Field Trip is a travel app produced by Google. It is a very efficient app that runs in the background of your phone as you go about your everyday life. When you leave the house and travel around your city, it will pick up on information about local landmarks, restaurants, clubs, museums, you name it. And, no clicking is required or you having to manually go into the app to find information, it will automatically pop up on the screen of your phone. If you are only interested in new events that are currently happening, instead of the times that different places are open, you can fix the settings in the Field Trip app to only alert you to events that are currently happening, so you can bypass all of the tourist info or things you probably already know your city has, which then allows you to find and enjoy new events as they occur.
Ticketmaster
If you are looking for something on a larger scale than a day at the park or rec center or local art show, Ticketmaster is the way to go. It is a very well-known website or app that shows larger events like sports, theater, and live music events. You can search for events on Ticketmaster based on your location, or by entering the name of a city near you. It will show all of the upcoming events, as well as the event details such as date and time, location, availability, and a map. You can even view seating for the event and purchase tickets, all right from the app.
Songkick
Songkick is the perfect app to find concerts near you. One of its awesome features is that you can import artist's names from Spotify or Apple Music directly onto the app so Songkick can begin to track concerts for your favorite artists and you will be instantly notified when one of them is playing near you. Another great feature is Songkick will give you personalized concert recommendations and the ability to see the full tour schedule and venue details for your favorite artist's concert, as well as compare ticket pricing and purchase tickets, all right there from the app. Songkick does the work for you to track your favorite artist's concerts and alerts you when they are close so you can purchase tickets and see them perform. One downside is that it is difficult to find concerts for non-tracked artists and there are not a lot of features within the app.
Bandsintown
Like Songkick, Bandsintown primary focus is finding concerts for you to enjoy that are nearby. It automatically scans your Spotify library so it can identify your favorite artists and alerts you when they are playing near you. You are also able to view the complete concert tour list for all cities, as well as buy tickets from almost any reputable ticket site right from the app.
What Kind Of Things Are Fun Everywhere?
No matter where you live or travel to, you can rest assured that there are many things to do that are the same anywhere you live. Human beings, regardless of their circumstances in life, all tend to enjoy the same thing, that of the comfort of being around other human beings and interacting with them while having a good time. Because of that, nearly every city will have the same staples for events that are offered, as part of what makes it a town. One such staple that every town has is a local library. At first glance, a library may seem to just be a place to borrow books or movies, but it can offer so much more than that. They also offer book readings or author signings, as well as different kinds of clubs. Clubs offered by libraries can be especially fun for your little ones, since your local library typically has a broad range of activities that cater to many different interests. 
Another staple that nearly every city has is its gardens. You can enjoy a leisurely walk through the local gardens and take in the beauty during much of the year, either as a peaceful walk alone or walking with friends or family. Another main staple of cities are its museums and exhibits. While the exhibits themselves can vary greatly, from Smithsonian's level of size and quality, to Idaho's potato museum, every city has something special to offer in its exhibits to allow you to partake of the vibrant and rich history of your area.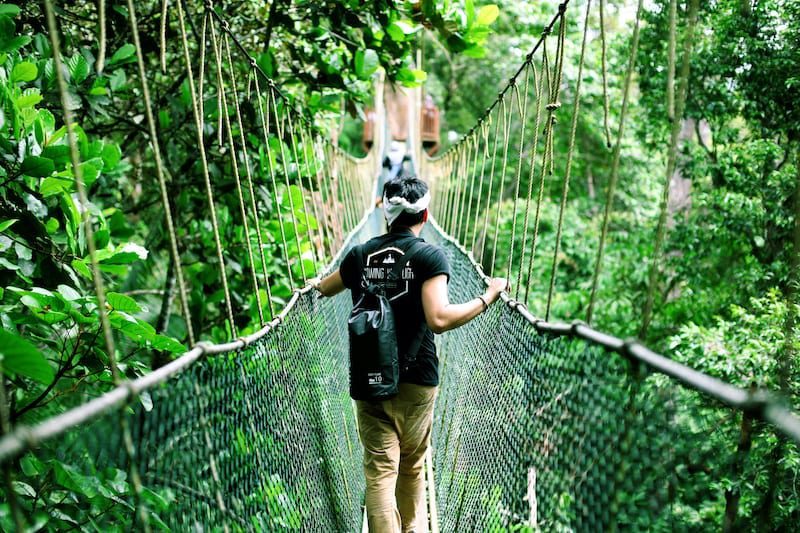 Another main attraction that many cities and towns offer is a local zoo or aquarium. This can be an especially fun place to go as a group of friends or to bring your kids to. No matter someone's age, you can always find enjoyment in seeing new exotic creatures. Make sure to visit the zoo or aquarium's websites so you can find special events on specific days, or even days that the tickets are discounted during the summer or school breaks. 
Most cities can also boast of having a recreation, or rec center. A rec center can offer a variety of activities, depending on your age and interests. Mot rec centers feature a gym and a pool as a matter of course, so you can have somewhere to stay fit and exercise that does not cost nearly as much as a gym membership. Other attractions a rec center may have are a climbing rock wall or basketball courts. Some rec centers, depending on your location, may also have an ice rink or bowling center. There is also always a kid-friendly area so your kids can have something fun to do as well if you decide that you want to take a break from family-related activities and go have some alone time while exercising. Another benefit of rec centers is most of them offer various classes or workshops such as: dance, yoga, or martial arts classes.
Another awesome attraction that most cities have is a local minor league sports team. If you have a local sports team in your area be sure to check out their tickets. Typically, the tickets are much cheaper than you could find for a major league game, while still being an enjoyable experience. Make sure to check the team's website page since sometimes you can even find days where you and your family can get in for free. Some stadiums will even let you bring in your food, and if not, they also have the obligatory hotdogs stands outside for you to purchase food at a small price. 
A place that universally is a fount of great information of things to do in your area is your town office or local tourist center. In addition to going to the physical building to pick up flyers for various events in your town, most cities will also have a town hall or town website. Some of the events that could be shown on your town's event calendar are: comedy shows, local theater shows, events at the public library, farmers' markets, fairs, local workshops and classes, charity events, summer concerts for local bands, organized walks, or sports events for your local sports teams.
What Are Some Of The Best Family Activities?
It can be hard to juggle keeping your kids entertained, especially during the summer break months and if you have multiple ages to cater to. Thankfully, there are many things you can do or places to visit that have a little bit of something for everybody. 
Free, Fun Family Activities
One thing you can do when it gets hot outside is to take your kiddos to your neighborhood splash pad. They come in all shapes and sizes, with various attractions, from water slides to splash fountains to keep you and your family cool on a hot summer's day.
Participate in story time at your local library. Check out your local library to see what kinds of story time options are available for various ages. Story time groups are typically offered from infants to kindergartners. This is an excellent opportunity to have your kids enjoy themselves, while learning new things at the same time. 
Go on a hike or a bike ride. This is a great activity that is enjoyable and low-key. Pack up a backpack with some water, snacks, sunscreen, and bug spray, and you are ready to go. Your kids will love being able to run around and explore nature or bike around the neighborhood, and you can enjoy getting in a bit of exercise at the same time.
Take your kids to the local farmer's market. It is an excellent place to multitask, as you can cross things off your grocery list, while your kids can be entertained by the musicians or singers or dancers that are performing in the street as you walk and shop. And, the best thing is, many of the vendors at the market also offer free samples, which your kids and you will love.
Plant a vegetable garden in your backyard. This will provide hours of fun and an excuse for your kids to play in the dirt, while still teaching them gardening skills. And the best part is the delicious reward they have to look forward to, of eating the food once it is grown. If you don't want to go the planting food route, KidsGardening.org has some excellent ideas and tips on how to keep up a garden, vegetable or flower garden and keep your little ones entertained and engaged by it.
Tour your local fire station. Your children will love being able to see a fire truck up close and explore the firehouse. Make sure you call ahead to schedule a guided tour, so the captain on-duty can lead you and your family around the station and also give a lesson in fire safety and prevention to your family.
Visit a National Park. A few days out of the year, the National Park Service waives the entrance fee to all national parks. Those days include: Martin Luther King Jr. Day (in January), The First Day of National Park Week (in April), National Park Service Birthday (in August), National Public Lands Day (in September), and Veteran's Day (in November). Be sure to check out this park search tool to see what National Parks are near you.
Have an Arts and Craft Day. If it is too wet or cold outside to do anything, then it's the perfect time to stay inside and have some fun with arts and crafts. It is the perfect time to bring out the storage bin with the misc. leftover art supplies from scrapbooking or old school projects and let your kids go to town having a great time creating things. This can keep them entertained for hours. And, if they run out of ideas of things they want to create, Pinterest is a wealth of knowledge and you can easily find a project you kids can make with supplies you already have at home.
Inexpensive, Fun Family Activities
Especially during the summer months, most movie theaters will have a day of the week where movie tickets are relatively inexpensive. Popular movie theater chains such as Regal Cinema and AMC Theaters have film series during the summer, featuring classic kid-friendly movies, such as Kung Fu Panda or How to Train Your Dragon. This can be a fun and cheap activity to take your kids to get them out of the house.
You can also have your kids take workshops from local hardware or craft stores, like Home Depot, Michaels, or Joann. You can find what classes are offered locally, as well as the schedule and pricing all on the store's website. A bonus of these classes is whatever thing the kids are learning about or constructing, they are able to bring it home with them at the end of the class.
You can also have a family roller-skating day. This is a great opportunity to sneak in some exercise for yourself, while also having fun with your kids. KidsSkateFree.com is a wonderful tool that allows you to put in your zip code and it will tell you which roller-skating rinks in your area offer free admission for children ages 12 and under. You will still need to pay a few dollars to rent the actual skates if your child does not own their own pair, but the cost of admission into the rink is free for kids. In the winter season, you can also use this tool to see what rinks offer free ice skating for kids. 
Take a trip to your local museum. This is an excellent way to get kids out of the house, while at the same time learning something new. Depending on the museum and the time of the year you go, some places may offer free or discounted admission for children. Make sure you check out your local museum's website to see what specials are offered before planning a day of fun there.
Go to the local rec center and take advantage of the pool there and other facilities such as a bowling center or various classes offered for kids. It can be an excellent place to spend the entire day as you hop from activity to activity, tiring out the kids so they will crash and sleep when you get home, leaving you free with a few hours of quiet. Then, you can even hire a babysitter and take advantage of some of the events featured on your handy dandy apps of fun things to do in your area and go enjoy some time to yourself while the kids are asleep.
Fun Things Can Happen Wherever You Are
One of the benefits of living in the age that we do today, is the endless amount of possibilities we have right at our fingertips through technology. We never have the excuse to be bored, all we have to do is get on our phones to search for something to do and we will be flooded with endless ideas and options. All we have to do is decide what we are in the mood for during our free time and go out and do it. You determine the when, where, and how of the fun you can have, and all in your local area near you.