Over Christmas, I bought an adorable little house down the street from where we had been living.  More details on that process another day, but when I bought it, my roommate and I knew that we had our work cut out for us.  This home needed some serious renovations.
Fake Wall
For example, this fake wall.  Eew.  Seriously?  What is the point?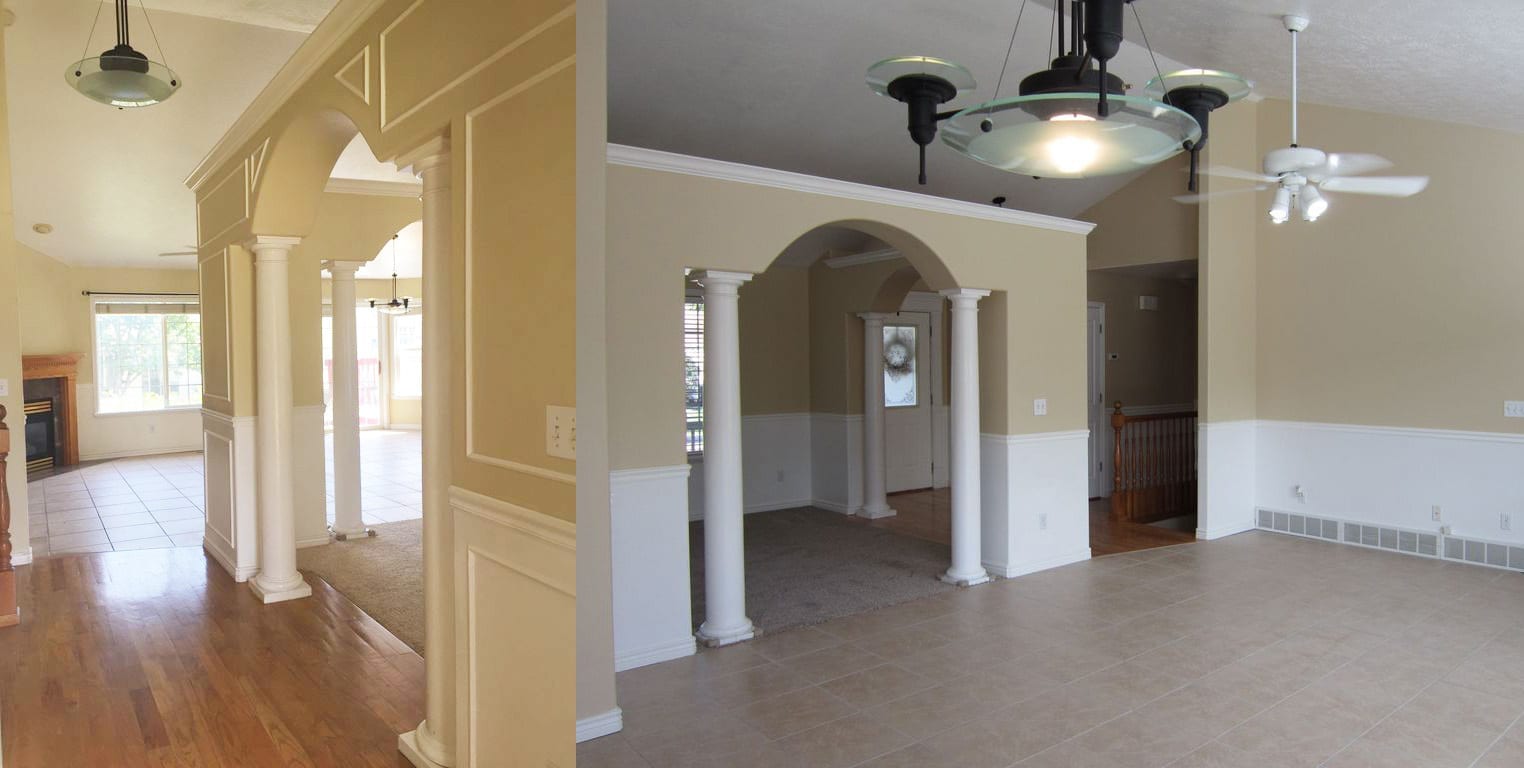 And do you see the floors?  Tile mixed with carpet mixed with hard wood, mixed with vinyl.  Make up your mind, dude!
Dated Kitchen
"Dated" is a really nice way of saying "hideous".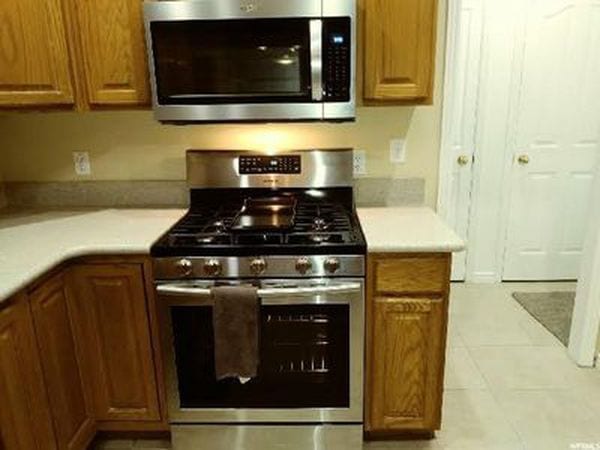 The first thing Sara and I did was paint everything.
EVERYTHING!
After taping off everything I pulled out my paint sprayer and went to town on those kitchen cabinets.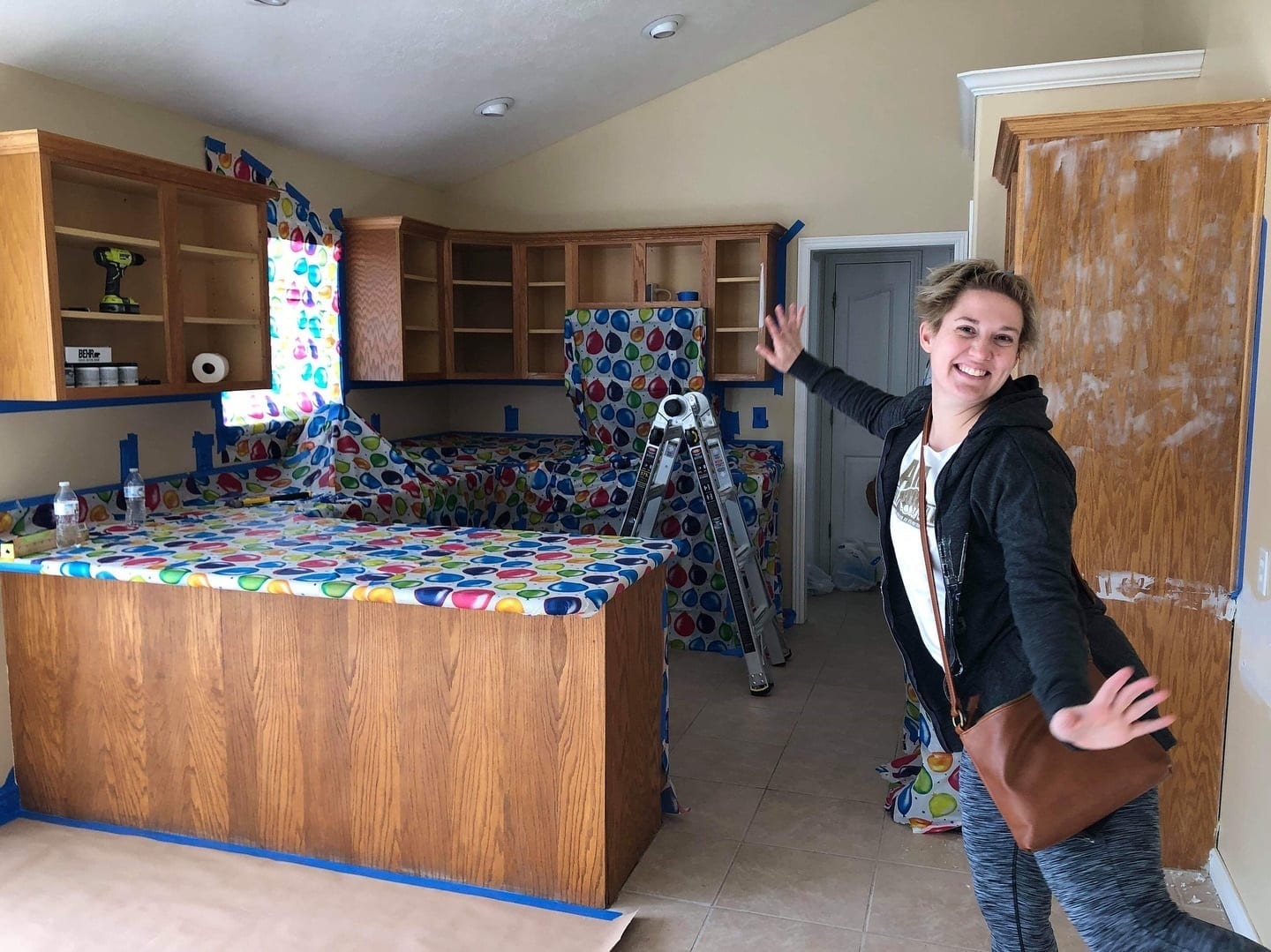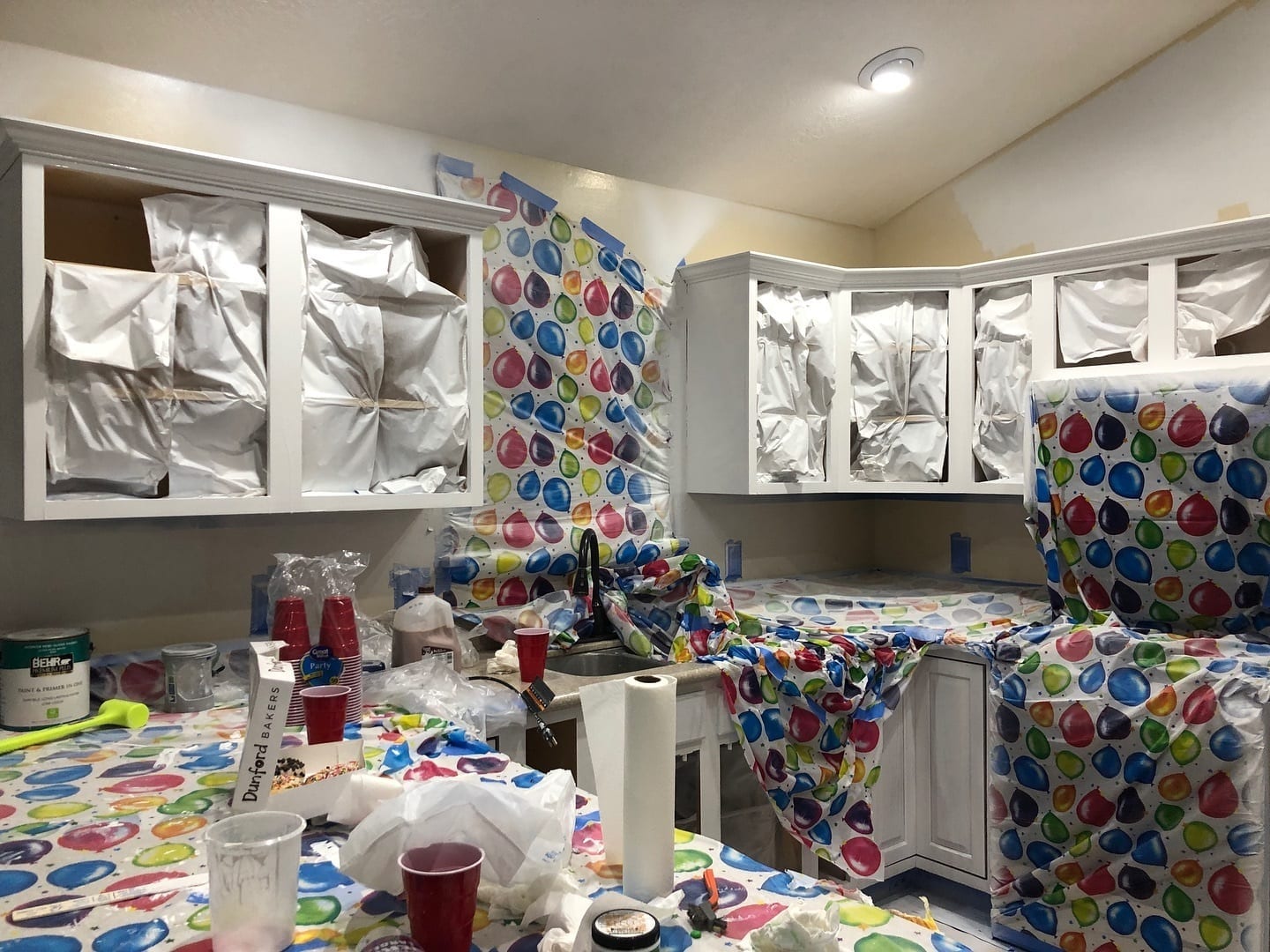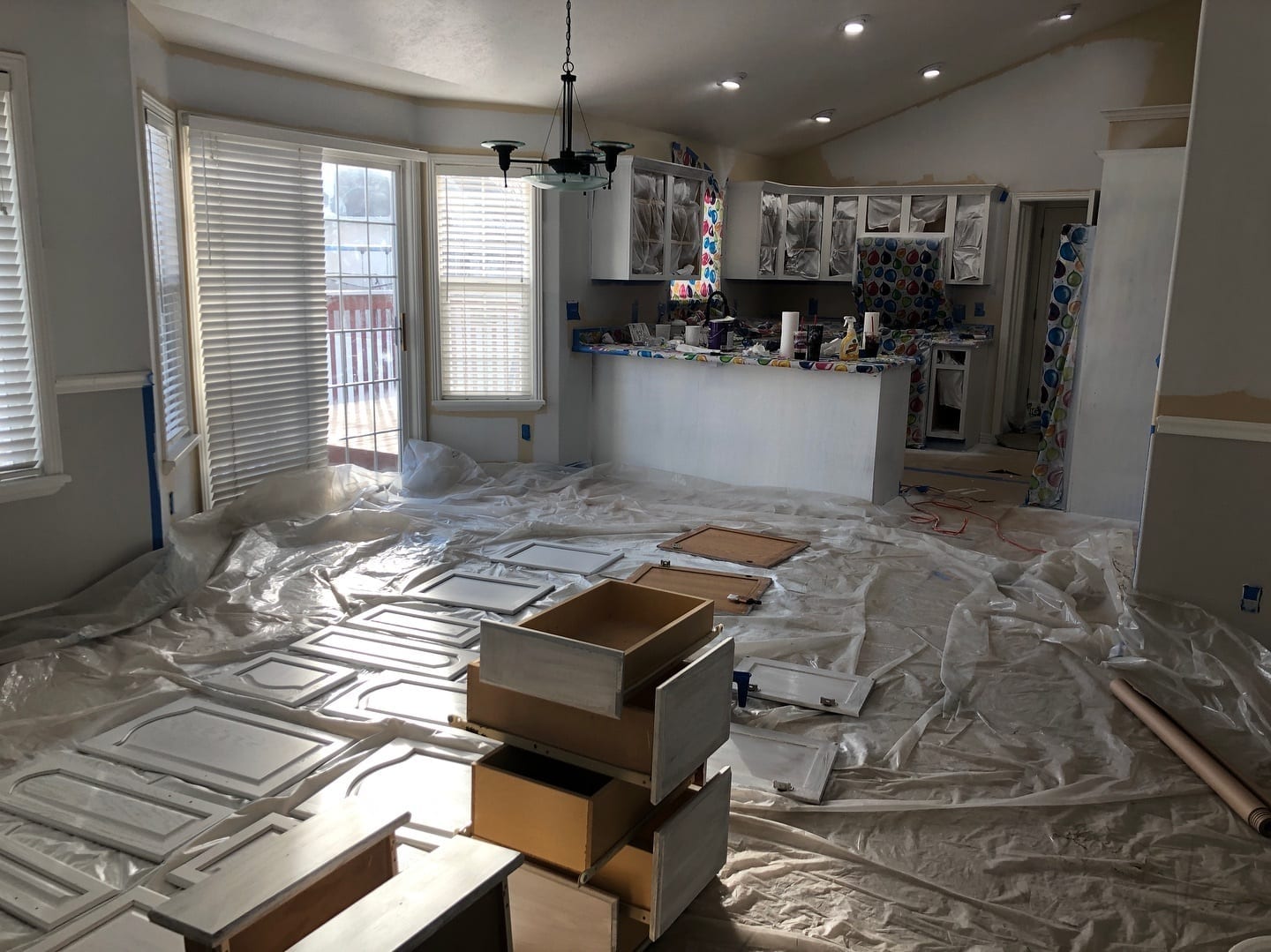 They weren't convinced the two-toned vision I had would work, but I love it!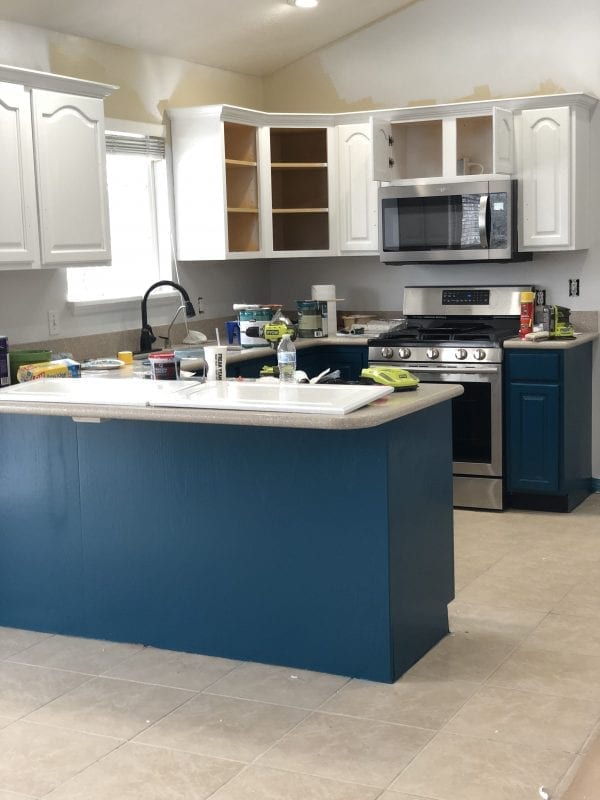 Painting
And we called up our friends to help us with the walls.
Voila!
It's amazing what paint can do!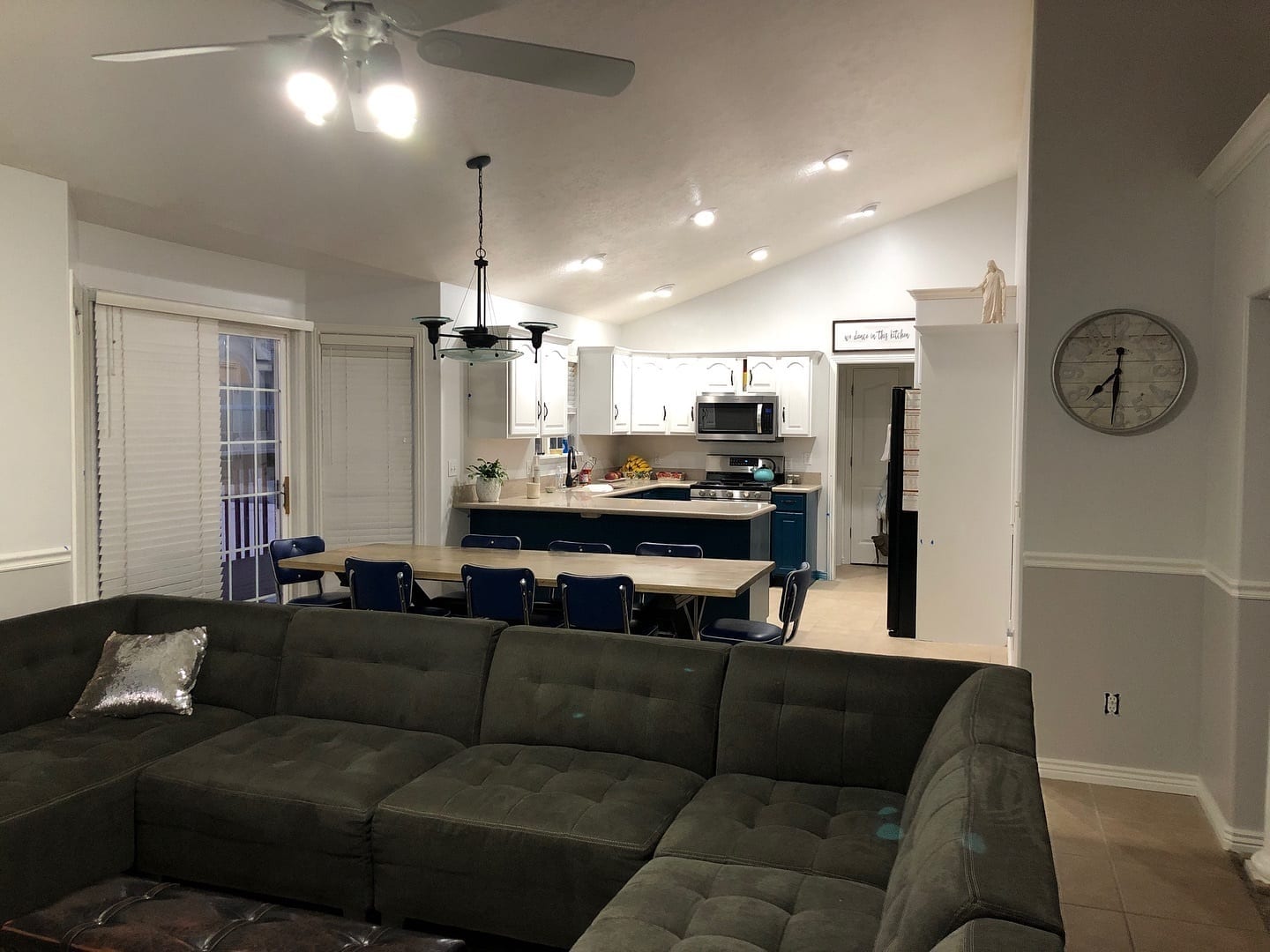 Floor
About a month later, I needed a HUGE distraction and decided it was the perfect time to rip up the mismatched floor and fake wall.
If the floors had been wood all over (rather than just the entryway), I would have just refinished them.  That would have been SO much easier.  But I've got to work with what I have 🙂
Holy Cow!
My house was a disaster for a couple of weeks, but once that floor was in, we had a killer dance floor!  And it's SO open now!  I went with Winterton's Oak.  So pretty!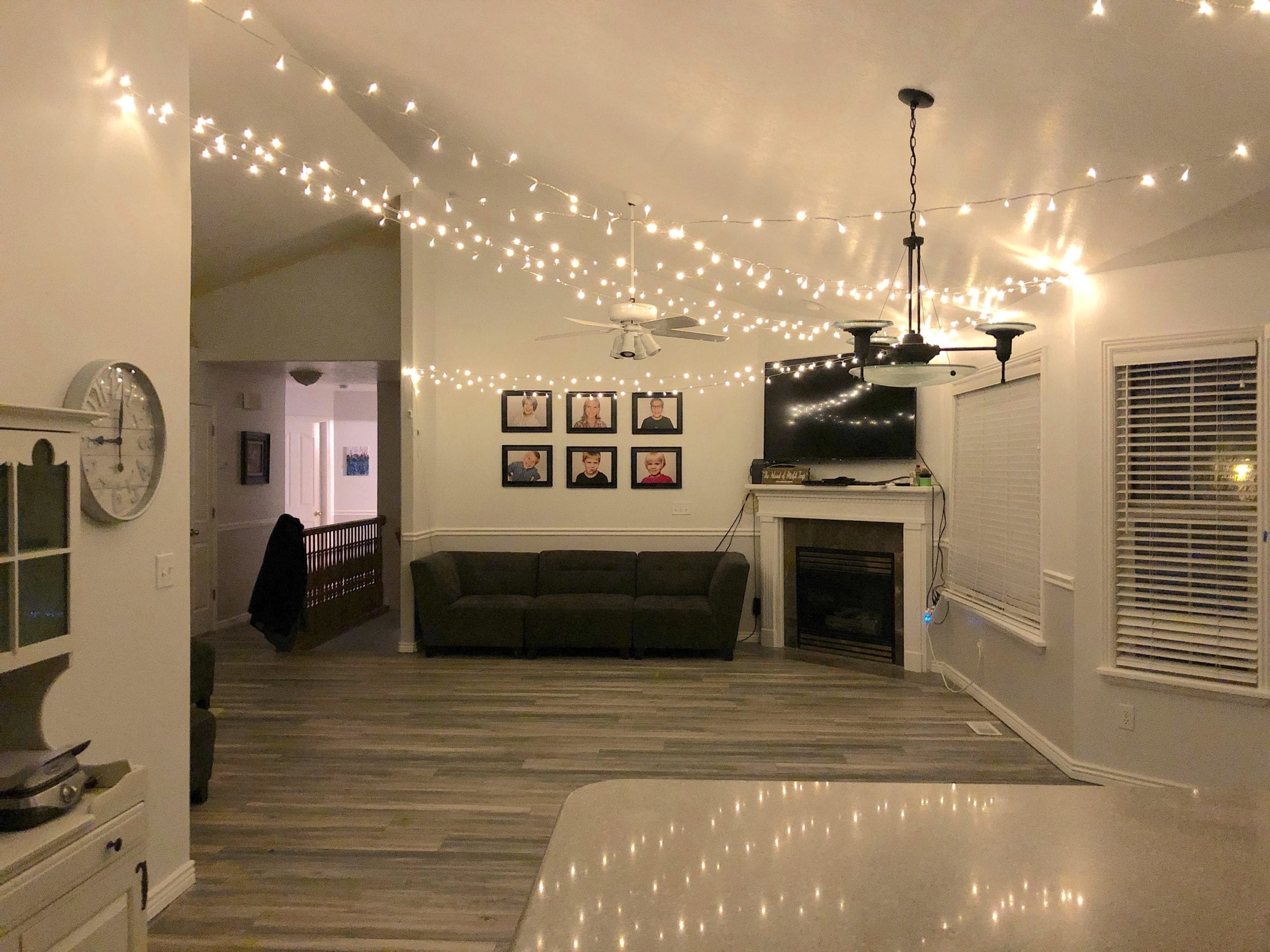 There are a few things I'd do differently if I could go back and do it again, but overall I'm really happy with how it turned out.  I still have to finish replacing the baseboard trim.
Sigh…
There's always another project.