I never thought I'd write a post about going from homeschool to public school.  For the first time in eight years, I'll be joining the rest of the world in it's "Back to School" celebrations.  It's surreal.
Homeschooling my kids was one of the best decisions I've ever made.  And putting my kids in public school was one of the best decisions I've ever made.
Just before Christmas, I enrolled Emma, Spencer and Jack in public school.  Lucy chose to enroll a few months later.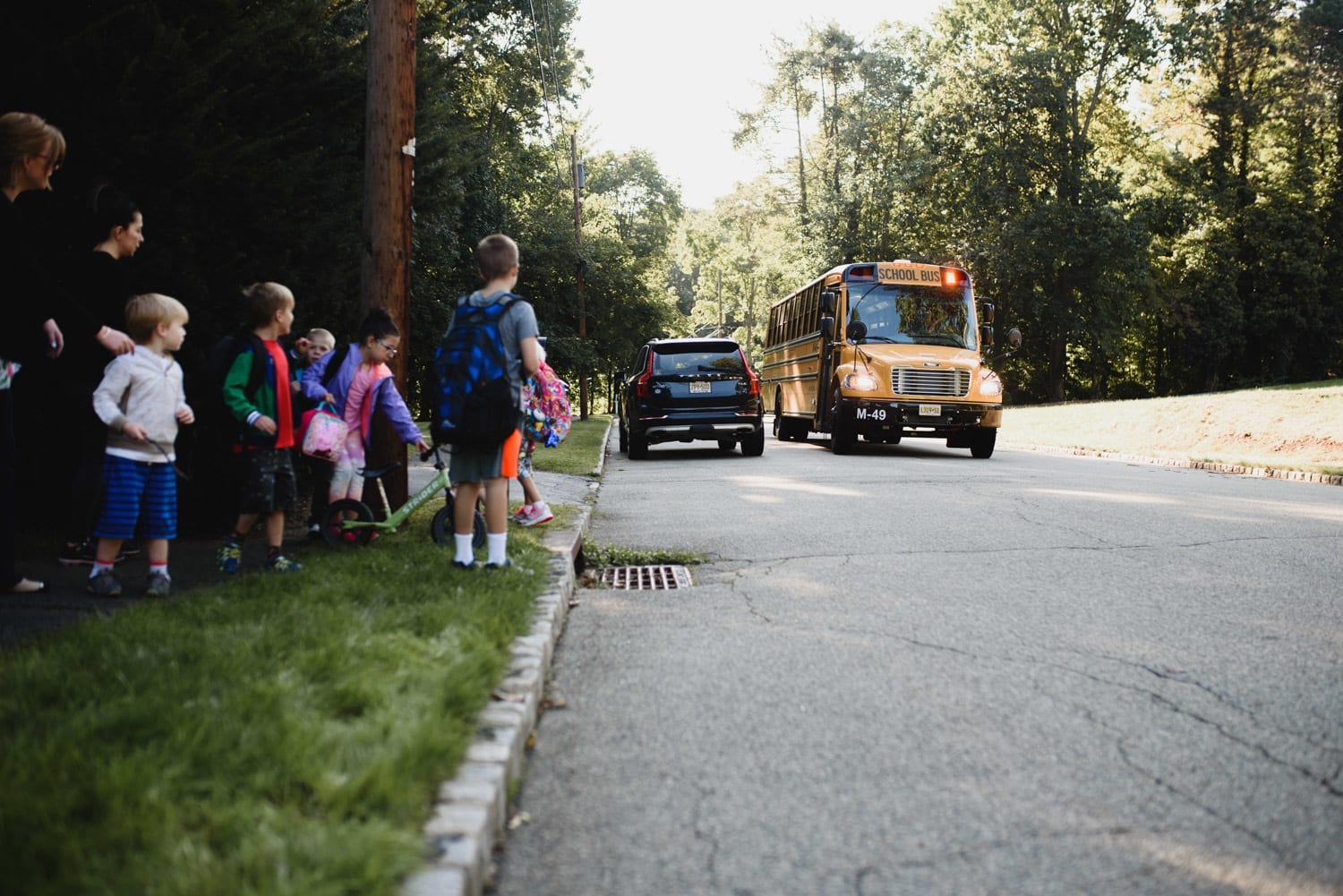 Why?
After eight years and countless refrains of "I'll NEVER…" you may be wondering what happened.  Why the about face?  A few months ago I shared a deeply personal reason, but none of that was actually in my thought process at the time.
So what was going through my head?
First and foremost, I wasn't happy anymore.  Homeschooling, which had brought me such joy, experience, and fulfillment for so long, had become a terrible, world crushing burden.
Secondly, I was tired.  So tired.  Only other women and mothers can understand magnitude of the physical and emotional demands put on us.  I was exhausted mentally, emotionally, physically, and spiritually.
Next, I felt I was spinning my wheels.  With six crazy kids, I was putting out fires ALL day long.  I couldn't catch a break, couldn't get ahead, couldn't relax for a second.  Everything was slipping (the house, their education, my health, my sanity) because I was expected to take on too much.
Lastly, I just had a feeling.
What Feeling?
A year and a half ago I told Matt I wanted to be a professional photographer.  I didn't know why, but I had a feeling that it was important for me to be in a position to support our family.  It felt like God was giving me a clear instruction and I needed to follow it.
Needless to say, Matt was shocked.  He's always been supportive of my hobbies and ideas, but he has never put any pressure on me to earn an income from any of them.  We didn't need it.
As time went on, the feeling of needing to be able to financially support my family grew, and the "need" to homeschool dissipated.  I kept doing it because that's what I've always done, but my heart wasn't in it anymore.  Looking back I can see that God was clearly leading me somewhere else.
But I kept holding on, and it was making me miserable.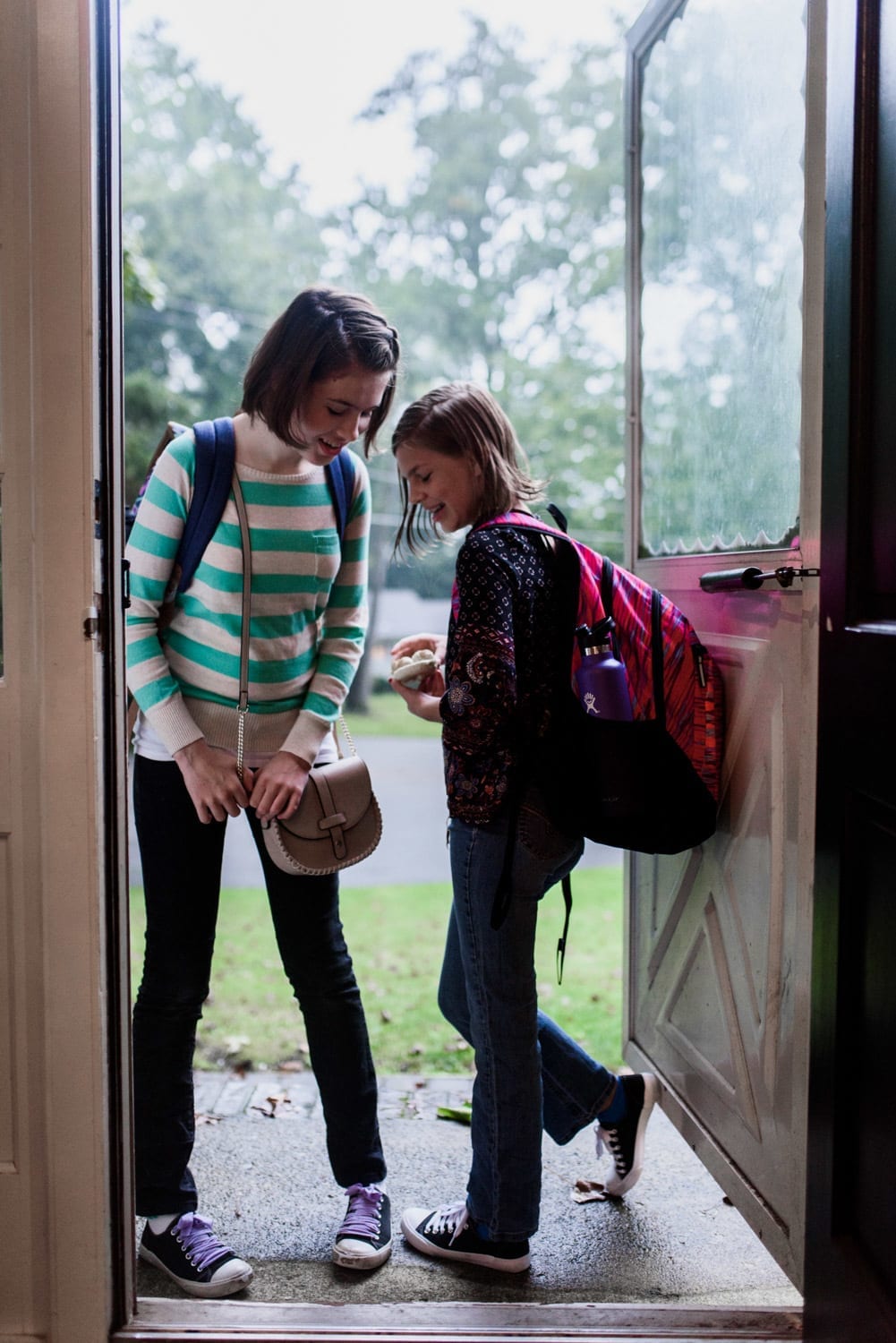 The Breaking Point
I remember calling my sister in desperate tears, finally admitting to someone (out loud) for the first time that I wanted to put my kids in public school.  I needed her to tell me that by doing so, I wasn't a bad mom, I wasn't abandoning them, I wasn't giving my children away, and I wasn't throwing them to the wolves.
For eight years, I had identified myself as a homeschooling mom.  I started homeschooling because I didn't like my kids and wanted to be a better mom.  I (not everyone, but I), NEEDED to homeschool to be the mom I wanted to be.  So if I gave that up… didn't that mean I was choosing something else over my kids?
The Struggle is Real
There are a million moms out there who will laugh at me, think I'm stupid, and just brush me off when I say this decision has probably been the HARDEST and most painful decision of my entire life.  But I know every other mom out there who has made this decision knows what I'm talking about.
I cried for weeks.
When I finally admitted the pain of keeping them home had become more (a lot more) than sending them to school, I knew it was time.
It Wasn't About My Kids
I know, with 100% certainty, that I was supposed to homeschool my kids when I did.  I also know that, at some point over the last eight years, homeschooling no longer became necessary, but fine.  After that, it became counterproductive.  Looking back, I should have put them in school (at least the boys) when we moved to Jersey.
So why did I hold on for so long?  My pride.
My identity and self worth was entirely wrapped up in the fact that I was a "homeschooling mom".  If I didn't homeschool, who was I?  If I didn't homeschool, could I still be the mom I wanted to be?  After all, that's the only reason why I was a good mom to begin with.
If you've read my story, you know that homeschooling has been my saving grace.  How could I abandon it?  How could I turn my back on everything I had done over the last eight years?
Stupid, huh?
It took a LONG time for me to realize that my worth as a mother was not tied to my identity as a homeschooler.  I am a wonderful mother.  And for years, homeschooling was an essential tool for me to function in that capacity.  I relied on that tool for too long and had allowed myself to think it was some sort of magic wand.  But it wasn't and it was starting to get in the way of what God wants for my family.
And I don't need it to be a good mom.  Not anymore.
So that's why we all piled in the car last week to do some back to school shopping.  It's why we are having a blast during summer vacation.  It's why I am counting the days until my house is quiet and I can do fun things with just Henry and Alice again.
Things Change
I've always said, "do what works until it stops working".  Homeschooling has stopped working for us.  Things change.  And it's ok.  I thought homeschooling was a one time decision, but it's not.  It's ok for me to change my mind.  It doesn't mean I was wrong back then, and it doesn't mean I'm throwing anything away.
Do you have big changes in your life that need to happen?  Do you need to turn your world upside down?  It's ok!  Do it!  If it's not illegal, immoral, or physically or emotionally harmful to you or another person, DO IT!
If you feel like you need to put your kids in public school (some or all), DO IT!
If you feel like you need to pull them out and educate them at home, DO IT!
If you feel like you need to quit your job and start your own roadside pickle stand, (gross) read Quitter, get your ducks in a row, and then DO IT!
YOU are in charge of your life.  You don't need anyone else's permission to do what you feel is the right thing for you and your family.  Even if it's weird, even if it's unorthodox, even if it scares you a little.
Just do it.
And I love ya!
SaveSave