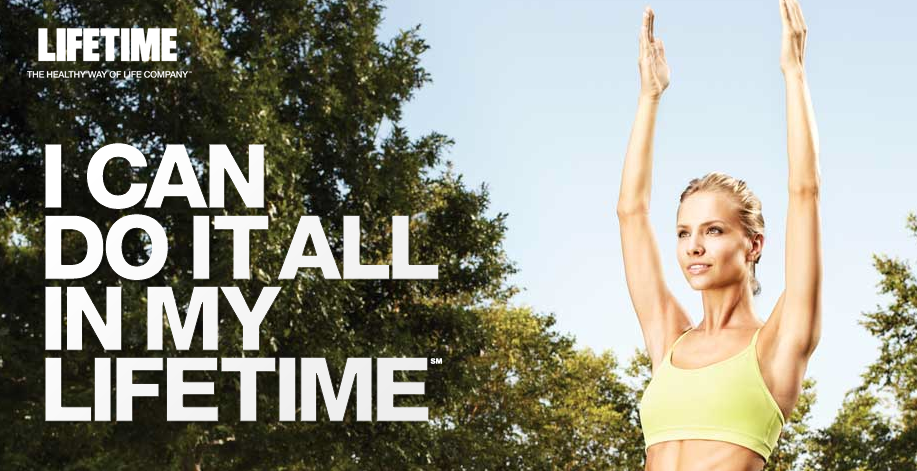 Name that TV show!
Actually I don't want to quit the gym at all.  I just joined the gym 🙂  This is the first time I've had any measure of success in the gym department.
When we lived in Seattle I ran the daycare at a local gym in exchange for a membership (the paycheck was nice too) but I didn't go as often as I should have.  In Maine my membership to the YMCA lasted just long enough for me to break even on the membership fee and in New Mexico the gym on base was just a perk of military life.  I liked going, but their "child friendliness" extended only so far as a small room with a few ellipticals, a TV and a gated area to dump the kids into.  Besides, leaving for the gym as soon as Matt gets home from work is not something I am ever inclined to do.
Now we live far away from a military base gym, the side streets aren't super conducive to running or walking with a double jogger and there is not a good place in my house to set up my treadmill.  Since I am great with child (and considering the complications I usually have) the exercises I can do are pretty much limited to a recumbent bike, swimming and the occasional walk or elliptical.
All of that being said, the biggest reason I decided to join a gym was not so that I could exercise regularly, but because Matt is gone all.  The.  Time.  I would love to have an hour or so a day where 1. the kids aren't messing up the house and 2. I don't have someone grabbing at me and begging for food (of the I'm bored variety).
After touring a couple of the local fitness centers and calculating every option, every price and every scenario (and getting laughed at when I said "Matt, come look at my spreadsheet") I decided on Lifetime Fitness over the YMCA because even with all of it's many perks and luxuries and "Wow, this seems way over the top"-ness, it actually turned out to be cheaper!  The monthly fee is more expensive, but the childcare is just a flat $10 a month per kid for two hours a day.  And the YMCA is $2 per kid per hour and 15 minutes.  Since I have so many kids it ended up being far cheaper to go with the awesome gym (especially since I won't be loosing the cost of three of them once school starts).
So far so good!  All I have to do is say "Once the house is clean we can go to the gym" and my house magically becomes clean!  I get to read for an hour while on the recumbent bike then do some laps in the pool while my kids play in a miniature size basketball court and jungle gym.  Occasionally we stay a little later and spend some time at the pool.  I just signed the three older kids up for swimming lessons as well.  They are so excited!
I today I rode the bike for an hour while I read, took a nice relaxing shower and then made an appointment in the salon.  Did I mention they have a salon and spa?  I can drop my kids off in the child center and get a haircut or a massage!  Finding a sitter is the biggest reason that my hair doesn't get cut on a regular basis.
I have no illusions that the gym and it's many amenities will help fill the void that Matt's absence leaves, but it can certainly fill some of the time so that I don't spend those two hours a day feeling sorry for myself.  The rest of the time will be filled with reading, carpentry and other nesting instincts.
***Don't forget to enter this week's GIVEAWAY***