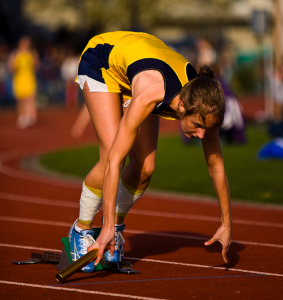 I learned something about my little Lucy tonight.
We give out allowances on Sundays, I mentioned that if they wanted to earn a few checks on their chore charts they had a few minutes to do so.  Lucy said "No thanks."
Then I said to Emma that she was the best at doing chores this week as yesterday, on her own initiative, she cleaned the whole house (except my room and the kitchen) and did all of Lucy's chores for her.  All of which she earned several bonus checks for.
A few minutes later I turned around to find Lucy scouring the upstairs…
She's a competitive little twerp.