Last week we undertook yet another road trip to see Matt's brother get married.
We drove.  Jack doesn't like the car.  But he did ok.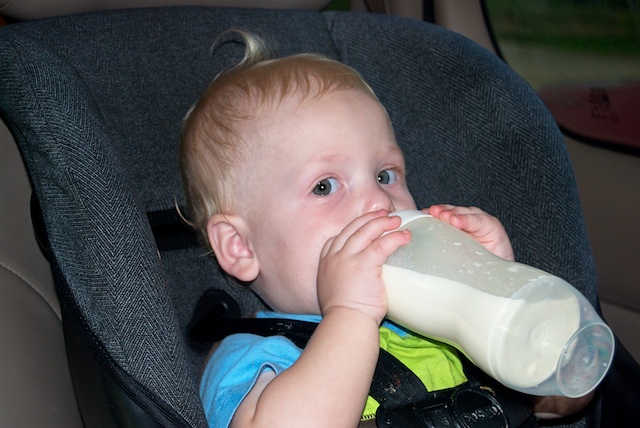 They were married in the beautiful Nauvoo Temple!  What a great chance to visit some historical sites!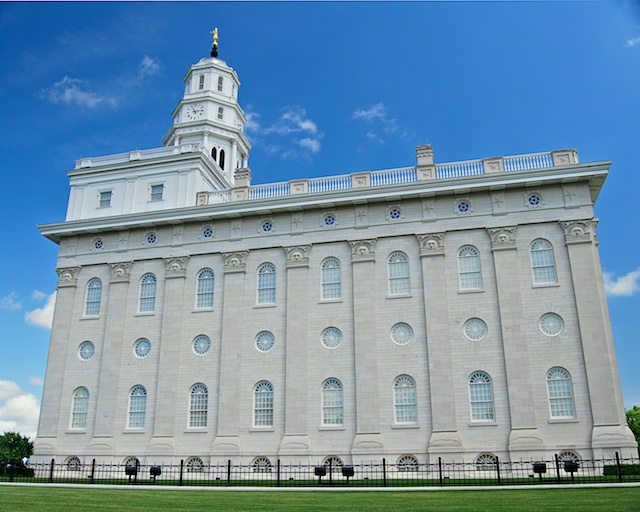 First we visited Carthage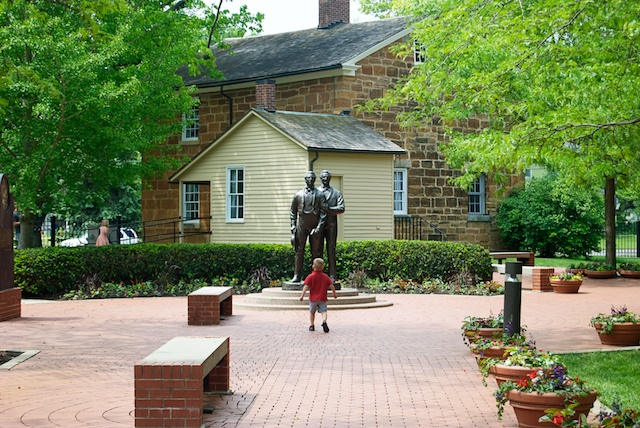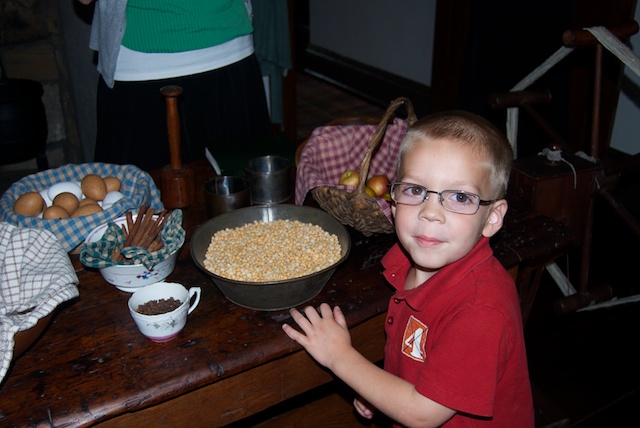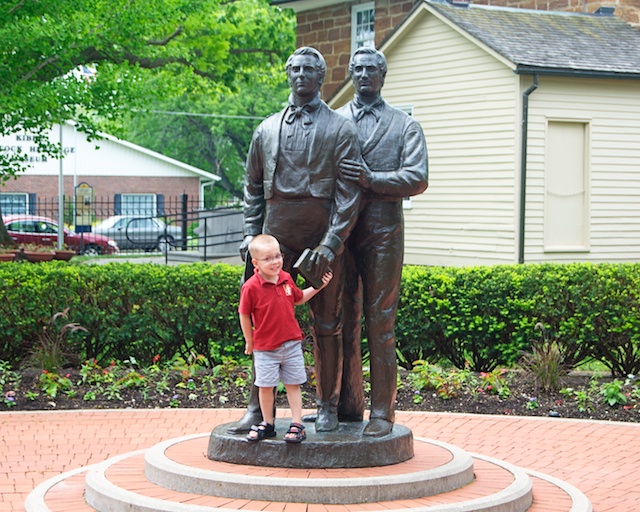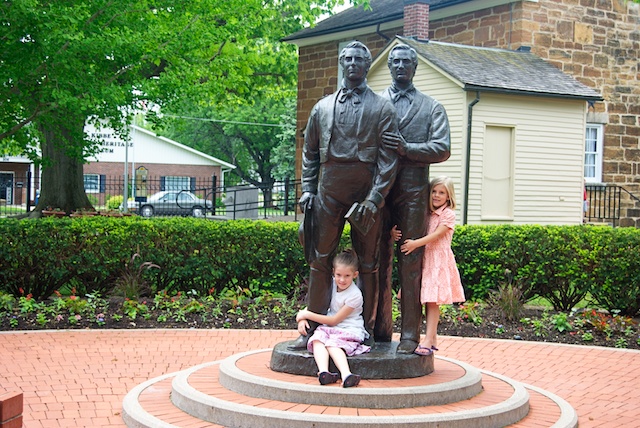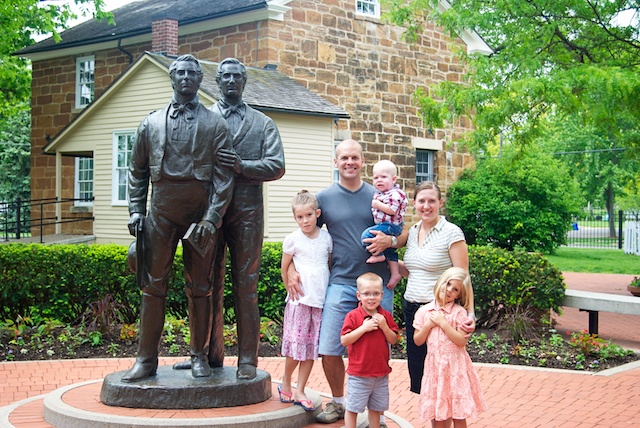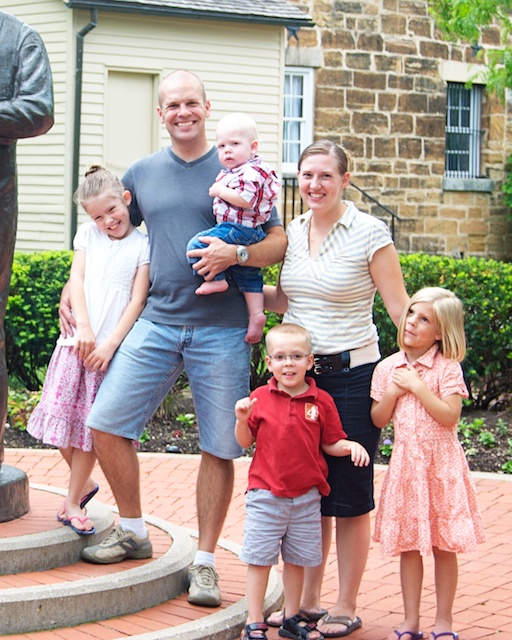 Mom!  Take a picture of me!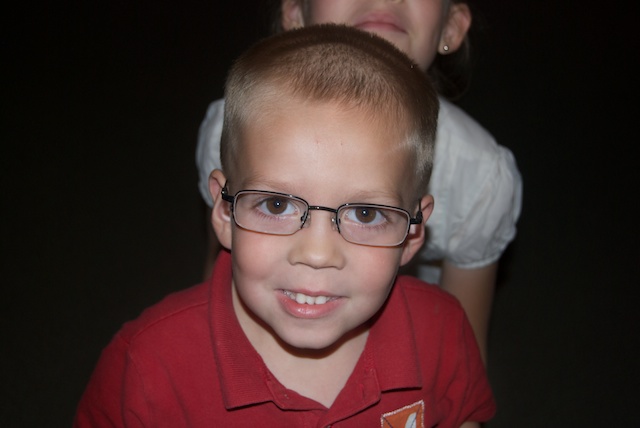 Then went back to Nauvoo and were able to visit a few sites before they closed for the day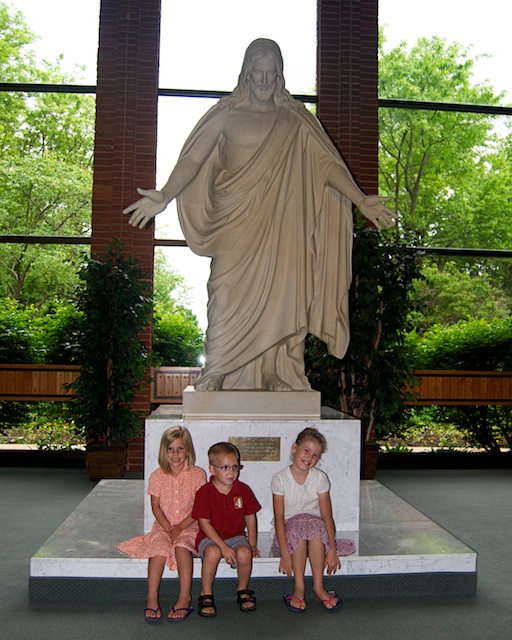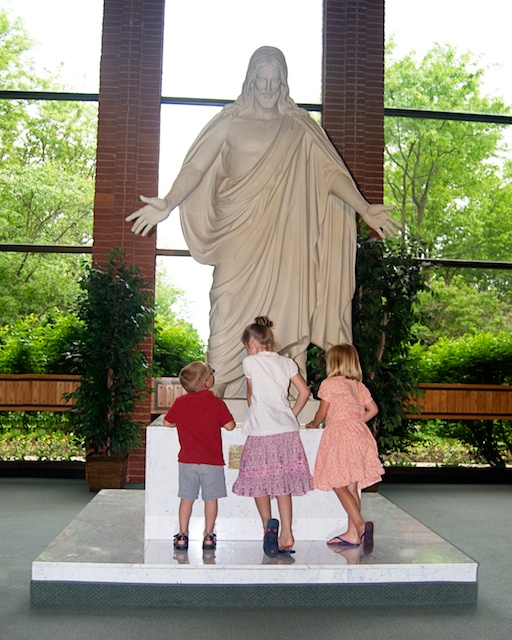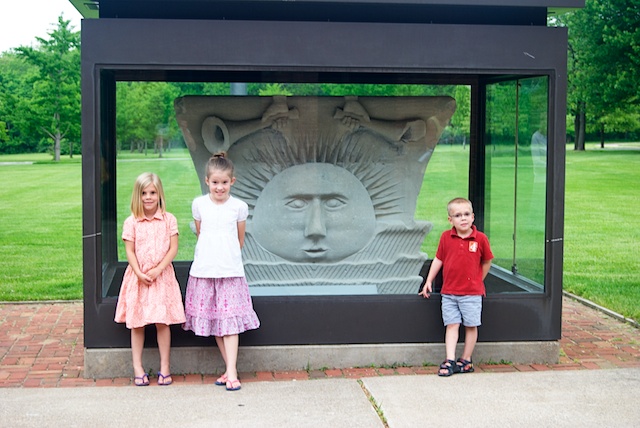 Taking advantage of the space and grass.  It was sure green out there.  And HUMID!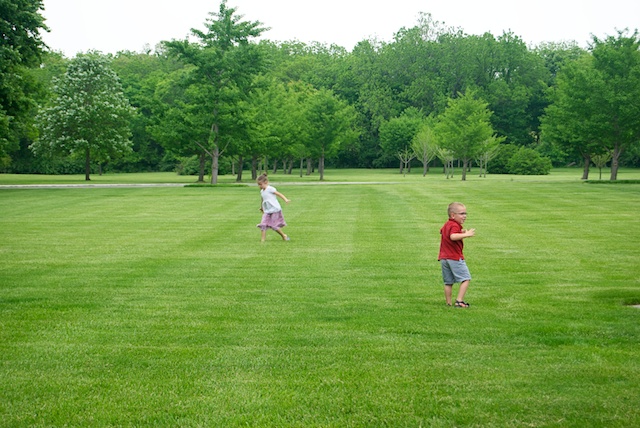 Being kids.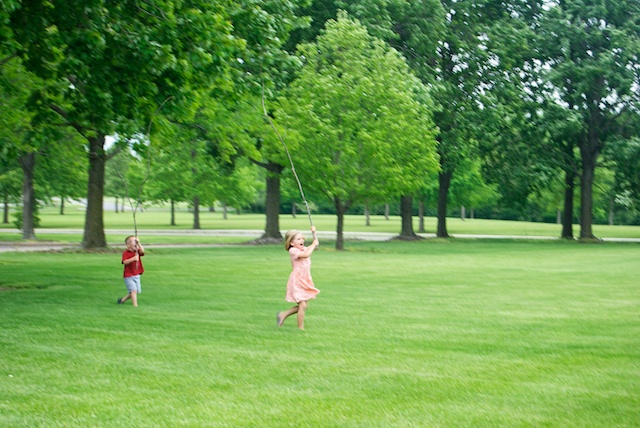 The next day, Aunt Heather watched the kiddos while Matt and I went into the temple for the wedding.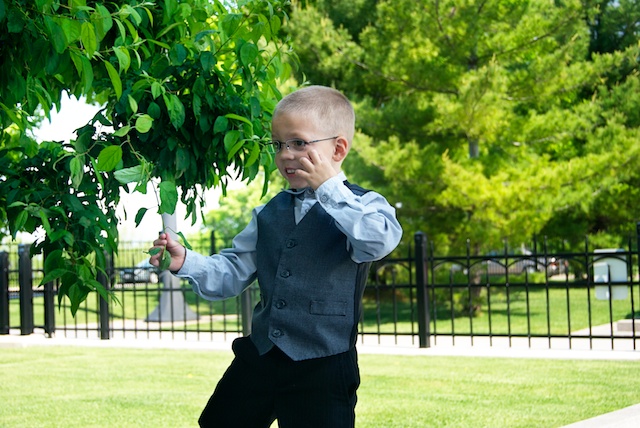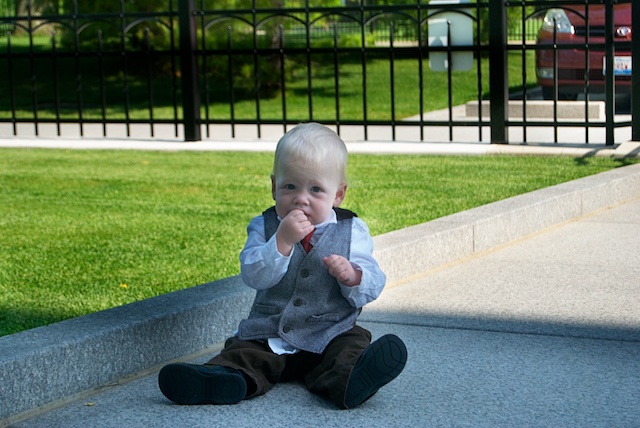 I made my first dress (my first SUCCESSFUL dress) for the occasion.  Isn't it a beauty?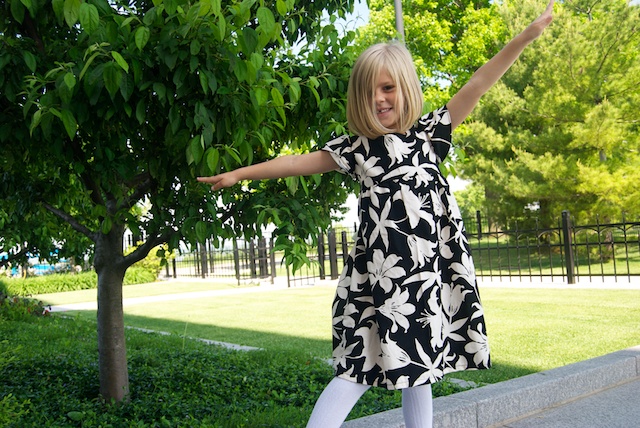 Lucy is my budding photographer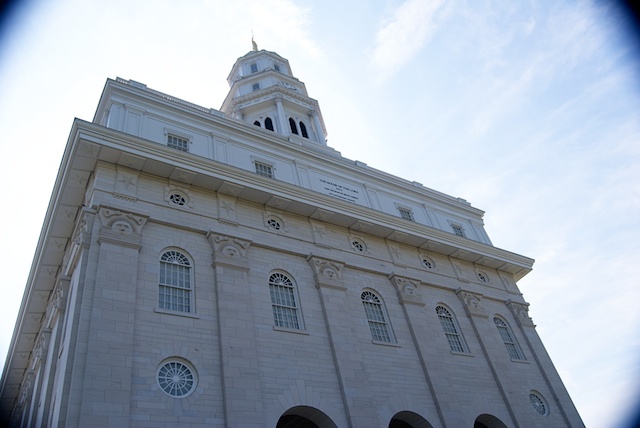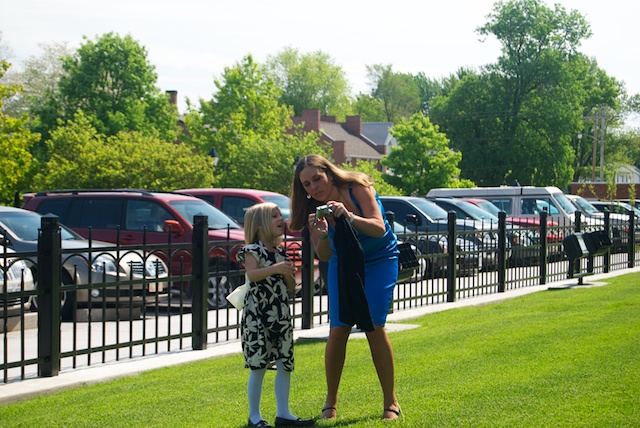 Matt and I tried to get some pictures of us, but the wind had other plans.  Isn't he handsome!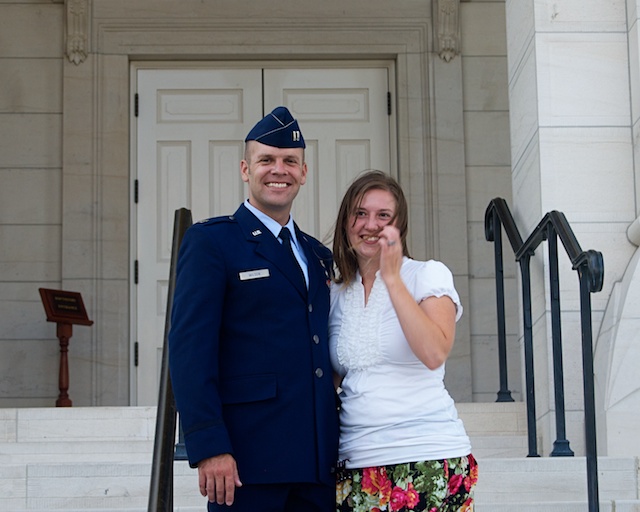 "Spencer!  Put that cone back!"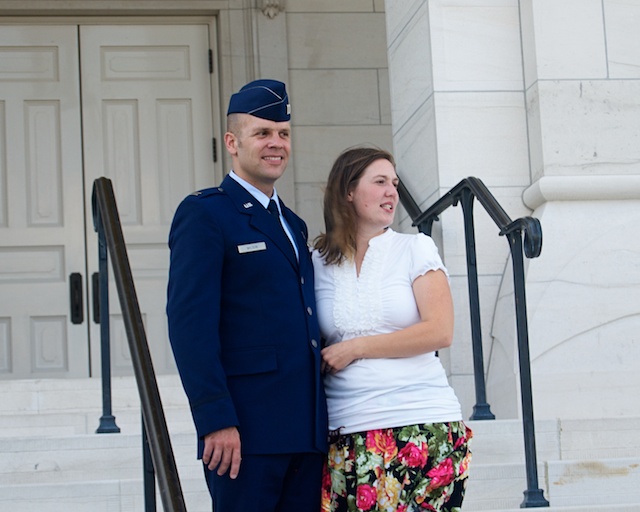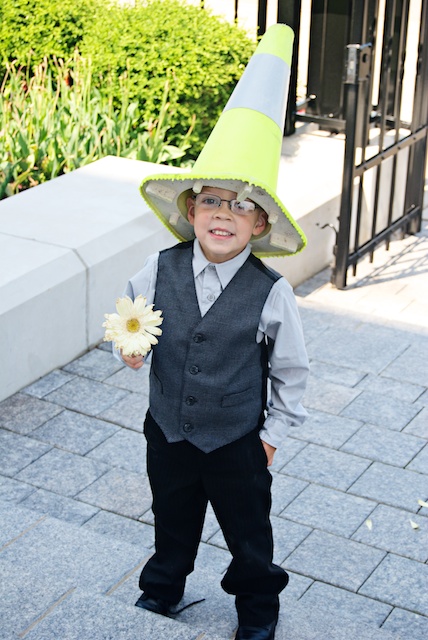 Jack didn't know what to think of the whole thing.  All he knew was that it was nap time.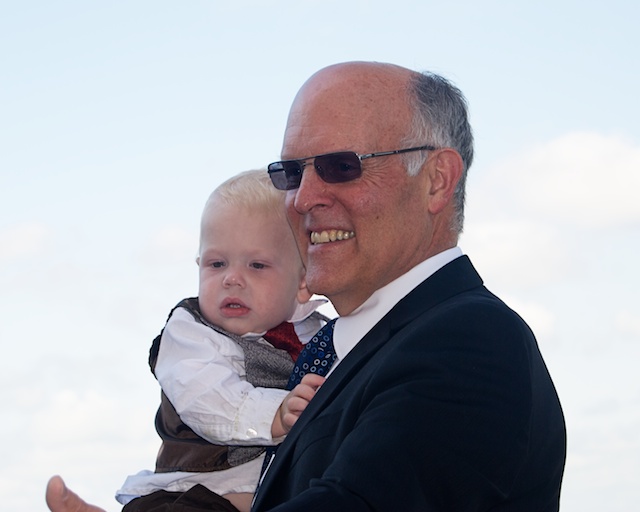 The happy couple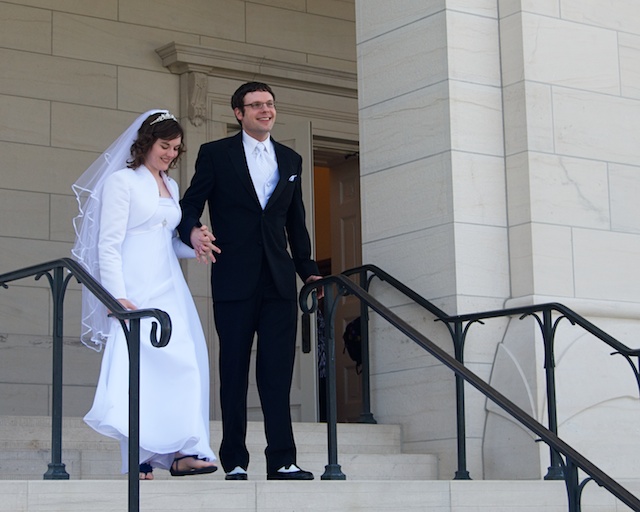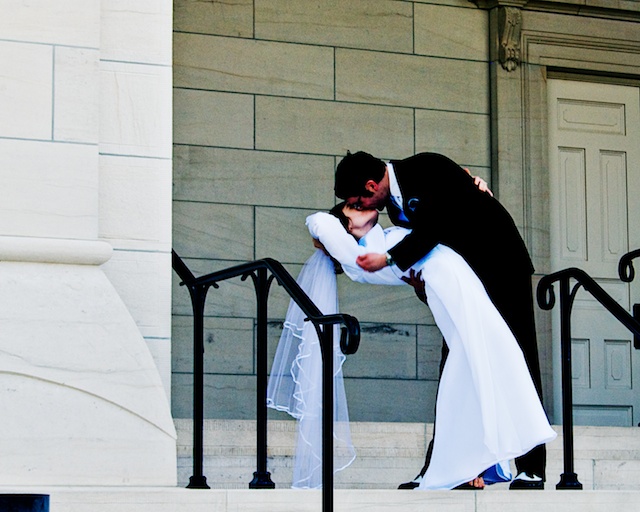 Emma just loves her Uncle Devan


My girls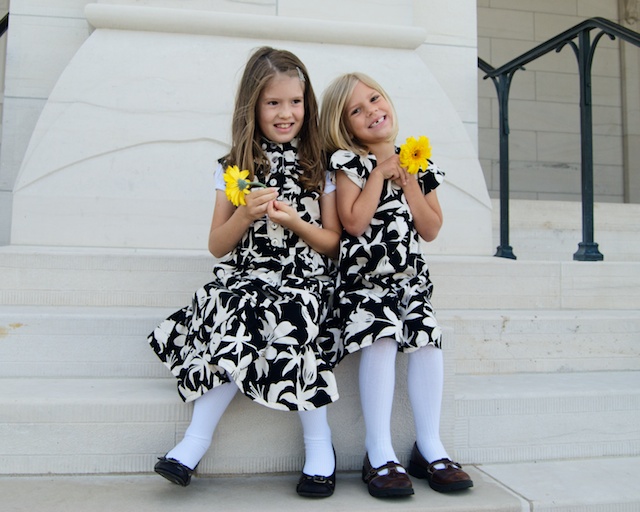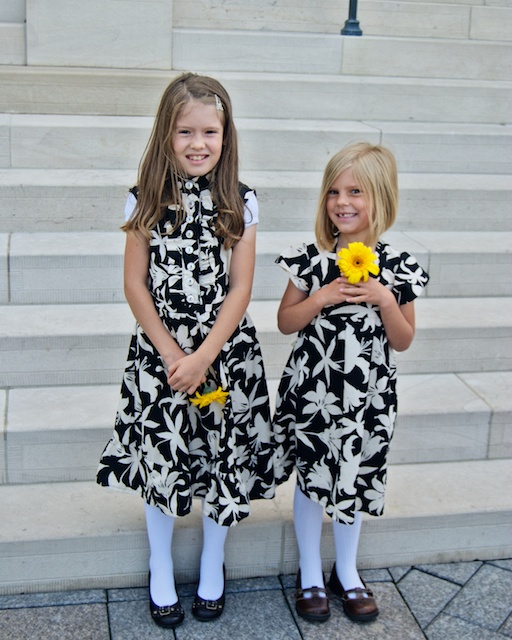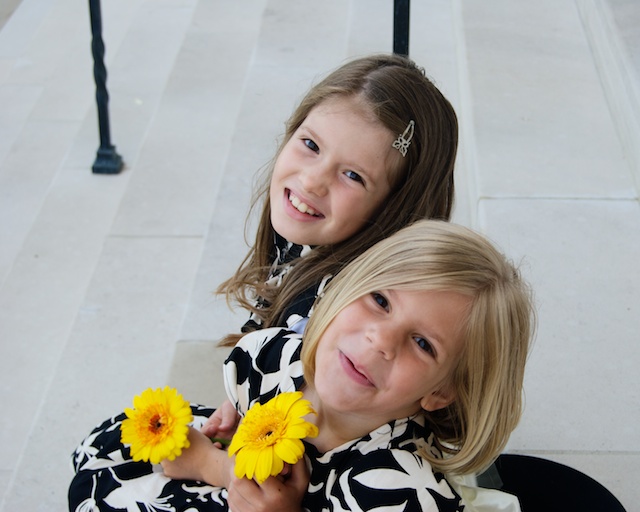 A few of my boys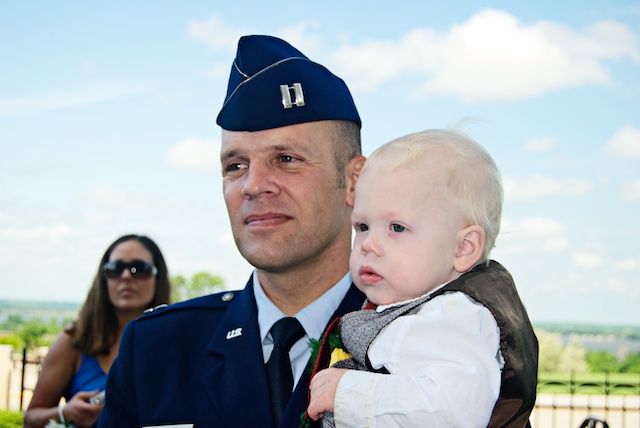 What a good lookin' family 🙂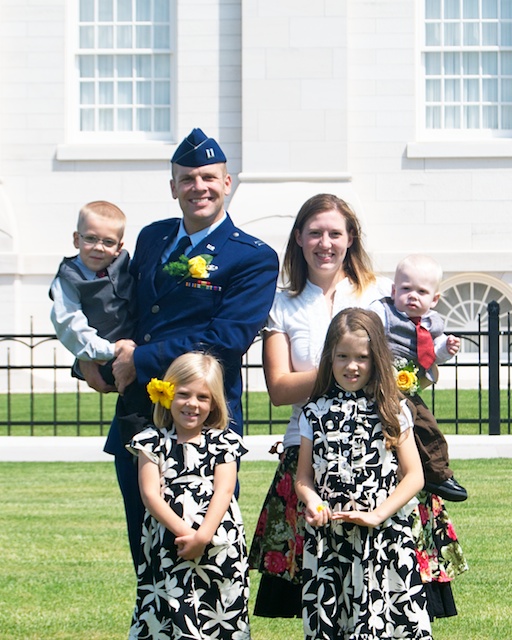 After the happy couple went on their way, we went back to the Church History sites we didn't get to see the day before.  The kiddos really enjoyed the Pioneer Play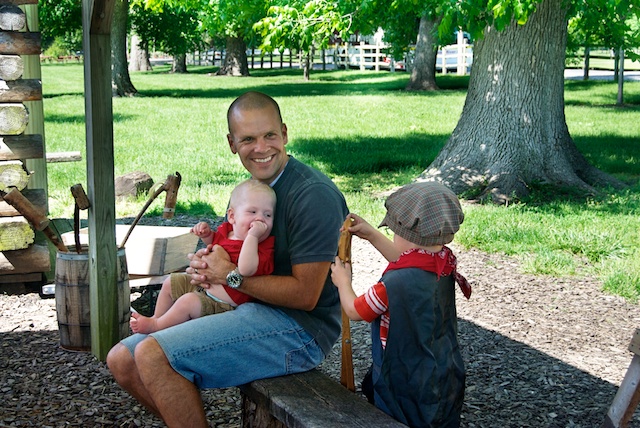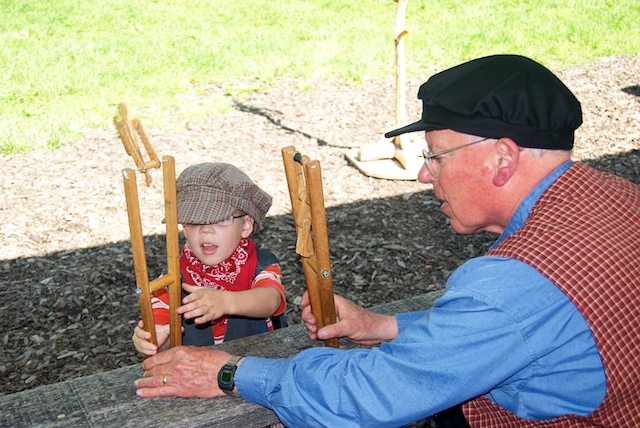 Lucy was absolutely delighted with the dress up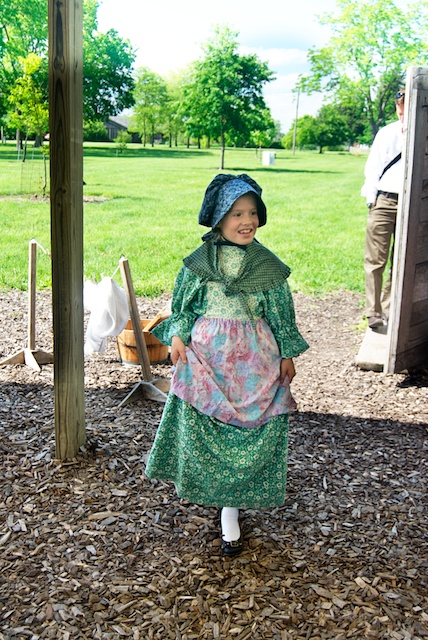 Playing house… though I doubt it would be nearly as fun if we had to do it for real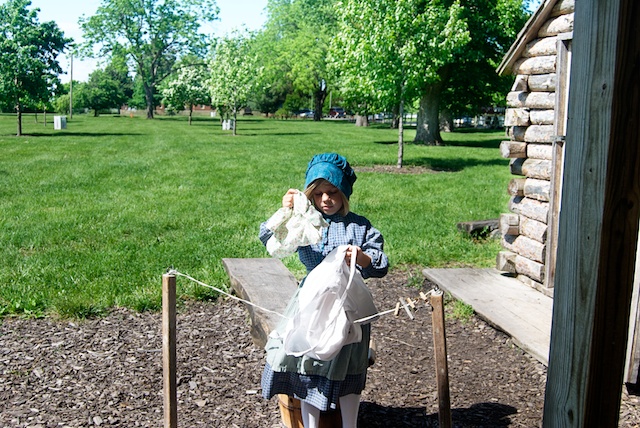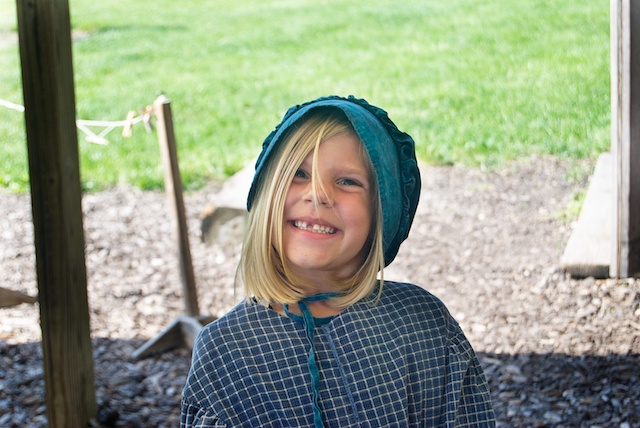 Have I mentioned yet how much this boy loves his daddy?  Let me put it this way.  He only lets me hold him when Dad isn't around.