This is my eldest sweet angel boy.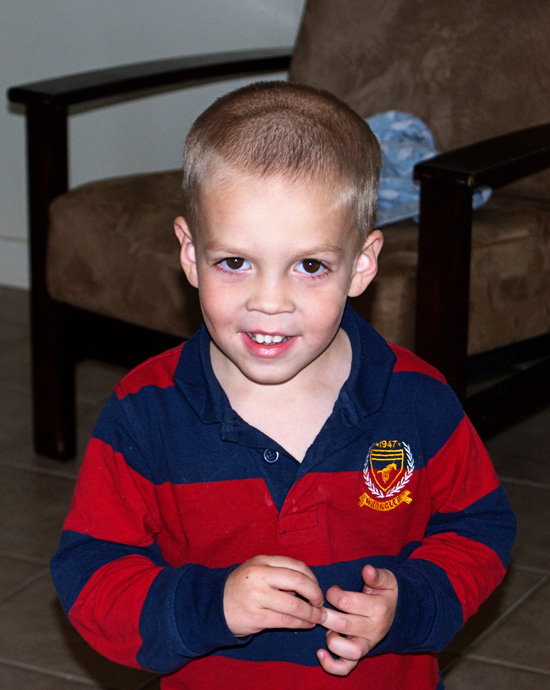 This is my youngest sweet angel boy.  Notice something?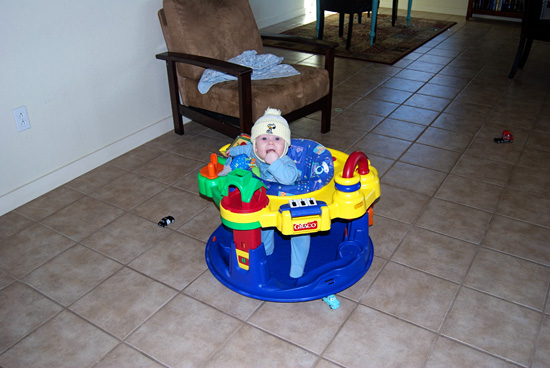 I'll give you a closer look.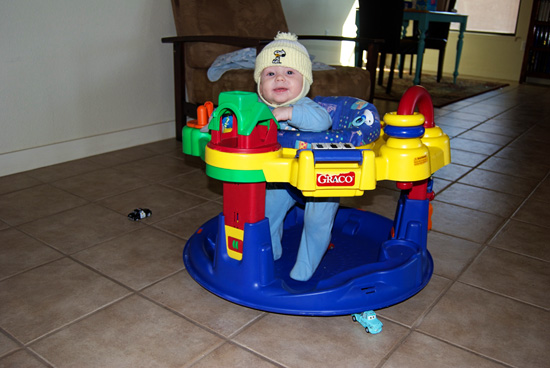 No, not the angel in the snoopy hat.  But I can't blame you for noticing him.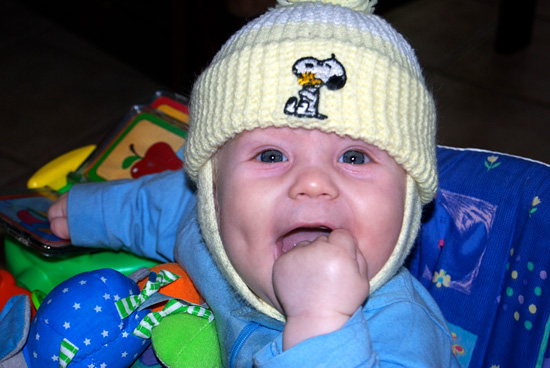 I'm talking about the well loved blue truck with tooth decay.  Why is it wedged underneath Jack's seat?  Well he's not alone.  Lightning McQueen is wedged under the other side.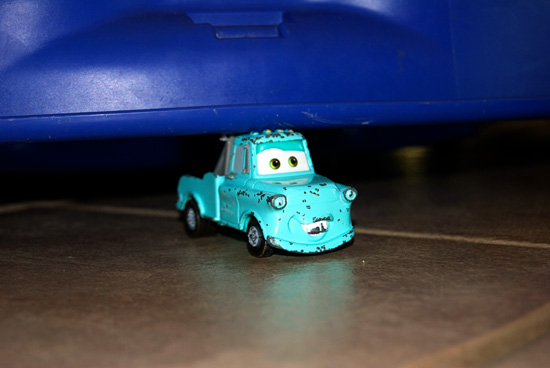 They are there so that Spencer can roll Jack around the kitchen on his "roller skates".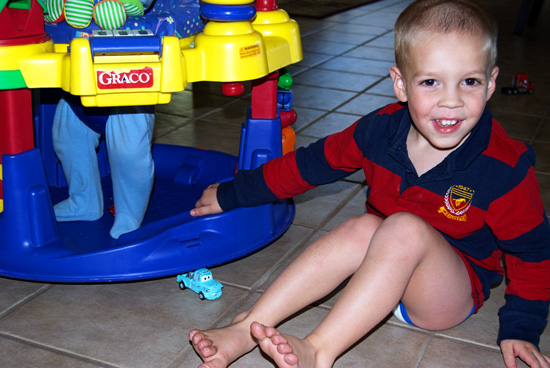 Any guesses as to what he will be when he grows up?
He still says that he wants to be a dinosaur.