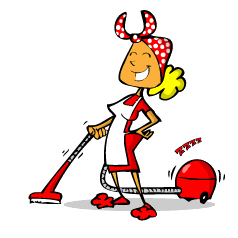 So this has been quite the week for broken appliances.
First it was my blender, when I tried to make a smoothie on Sunday for Matt after he got home (the second smoothie of the day).
Second went the vacuum when Spencer decided to dump half of a box of Life cereal on one of the rugs in the great room yesterday.
Then today, my laminator bit the dust mid lamination.
But it hasn't been a total disaster. Since we bought two out of the three while we were starving college students I get to replace my cheapo things with fancy things like a vacuum that starts with a "D".
I can't say that I'm super excited about it all… after all, there are SO many other things I would rather spend that money on. But I guess it could be worse.