Make sure you get a chance to read up on the entire construction process here:
I told you about my newest obsession and I wanted to update you on the progress of my table and how I am trying to turn this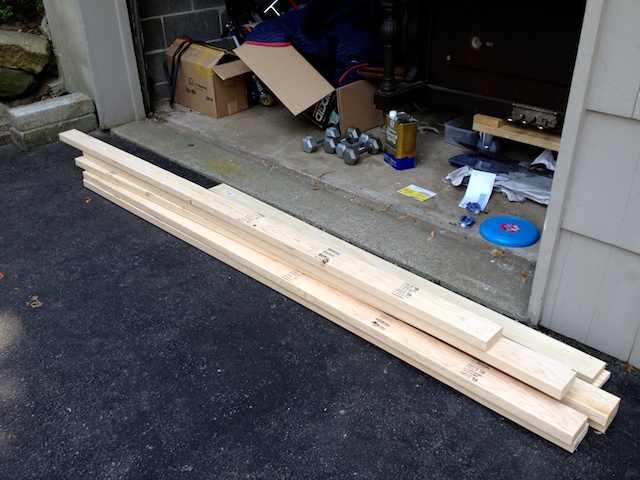 into this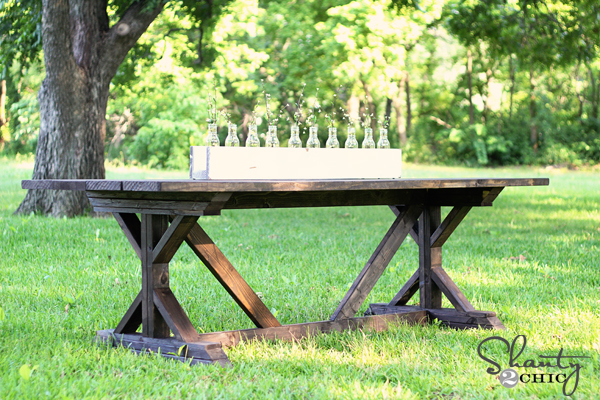 It has been fun and enlightening!  After I finished the top layer of the table top I started working on the base.  I rolled out my miter saw out into the driveway and got to work.  I cut anything that didn't have to be measured to fit.  Among other things I needed 8 bracers to make the X on the ends.  I went ahead and angled the saw the way Matt had shown me and started cutting.  Pretty huh?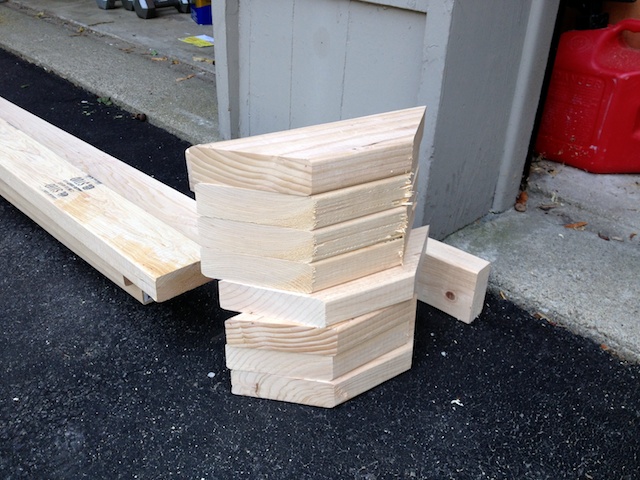 I was cutting those pieces I couldn't help but think that they didn't look quite right.  Once I started piecing things together I knew they didn't look right.  I pulled up the picture of the inspiration and sure enough.  I had cut the angles along the wrong side of the wood but I had enough spare and scrap 2 x 4's so I didn't sweat the mistake (though I did sweat the humidity!)  It took a little bit to figure out how to tip the saw to acomidate the new cuts, but I figured out how it was done without too much trouble.
SAFETY TIP: always unplug your power tools if you are going to adjust them or going to step away from them for any length of time.  This is especially important if you have children riding bikes and climbing trees in the vicinity. An unloaded gun cannot shoot you and a saw that is not plugged in cannot cut off your fingers.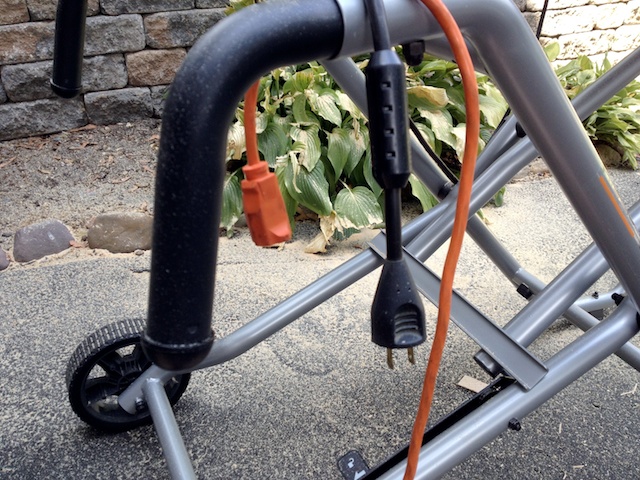 The new pieces look much more like what I was expecting.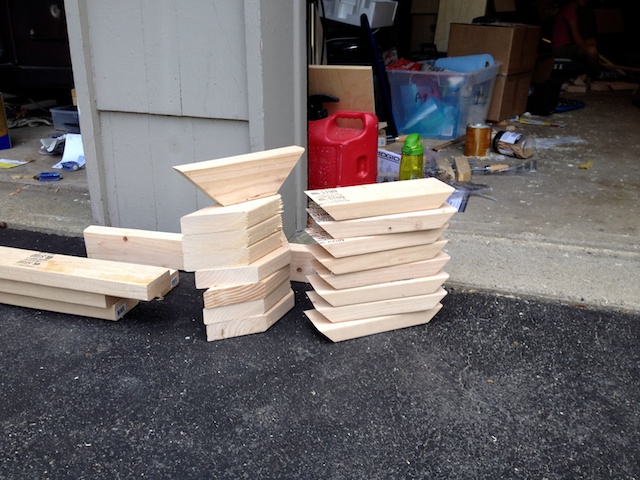 I went over any rough edges caused by the saw with a sanding block so smooth it out a bit.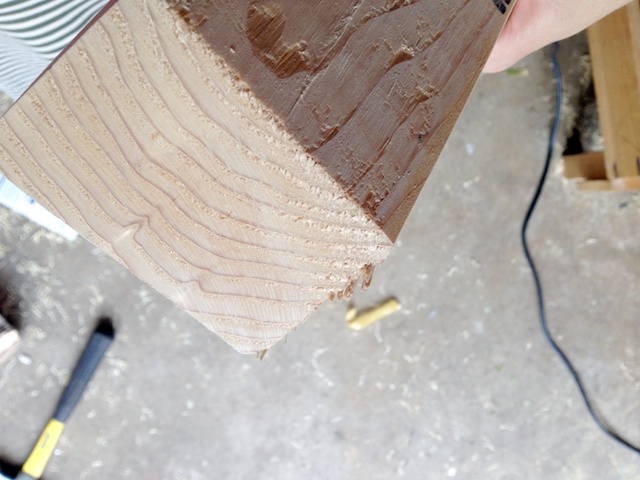 The next step took some planning.  I couldn't figure out a way to hold the wood in place while I screwed them together.  I'm sure there is a special kind of clamp for that kind of thing, but to the best of my knowledge we don't have that kind of clamp.  Instead of waiting until Matt had another day off, I took his straight edge and clamped it to my work table to act as a stop, put a scrap piece of plywood against it and then put my wood pieces against that.  I was able to line up the wood well enough to mark them where they would meet.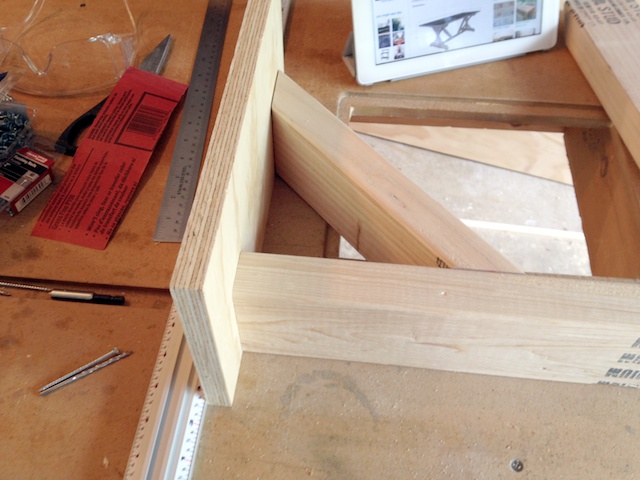 Once I had them marked, all I had to do was keep my pencil lines together while I drilled (Ana and Whitney, if you know of a better way to do this I would LOVE to know for future projects).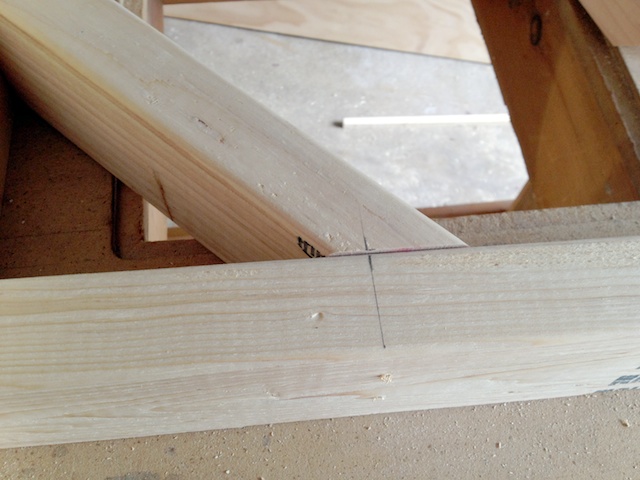 I just eyeballed where I thought the screws should go and drilled pilot holes all the way through the straight board into the angled board (but not all the way through it).
FYI: if you do not drill pilot holes or if your pilot holes are too small your screws will not go in straight and you will strip half of your screws in the attempt.
Next I knew I had to countersink the screws.  After confirming Matt didn't already have one, we bought a countersink drill bit when we bought the boards for the top.  One problem.  I'm a novice.  I only know what I specifically have been taught.  Would you know how to use this if you had never seen it in use before?  I honestly didn't even know what countersink meant!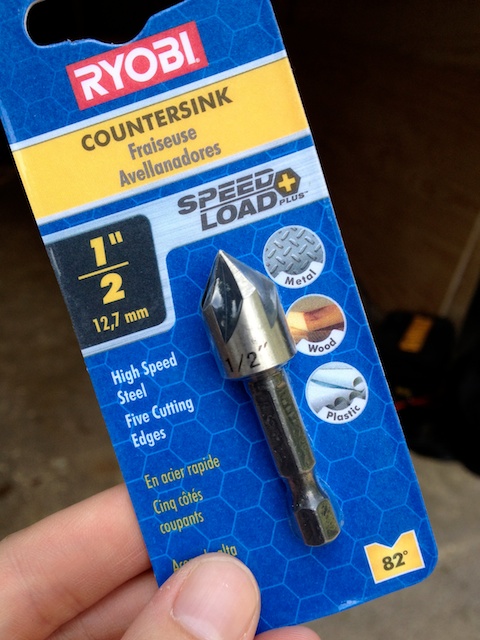 YouTube to the rescue!  I just googled "how do you use a countersink drill bit" and found this great video.  Perfect!

After drilling the pilot holes I made the pockets for the screw heads with the countersink bit I drilled the screws in just enough for them to pop out of the board so I could line them up with the pilot holes in the other board.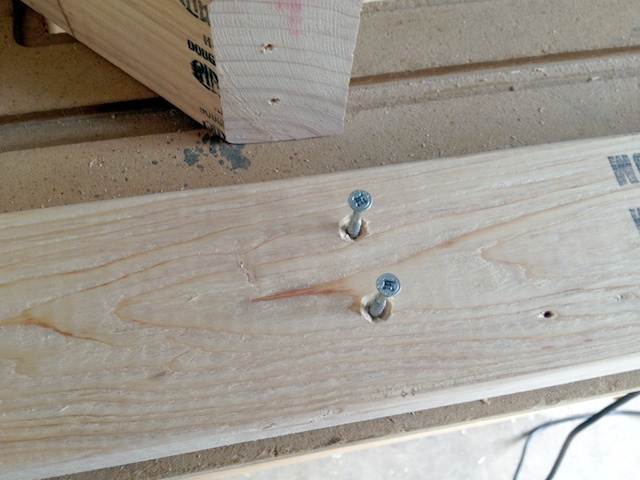 Once I lined them up I was able to back the screws out a bit then screw them in nice and tight (if you don't back them out after you line them up they are less likely to pull the boards together tight).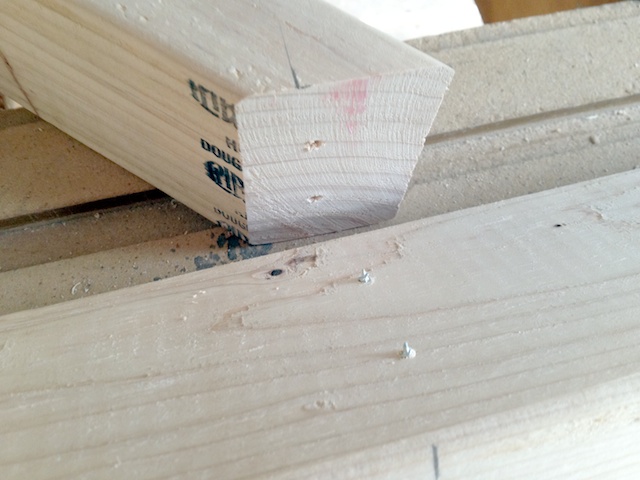 Sometimes I wasn't as careful as I should have been, I made a few mistakes and had to try again.  It's all part of the process 🙂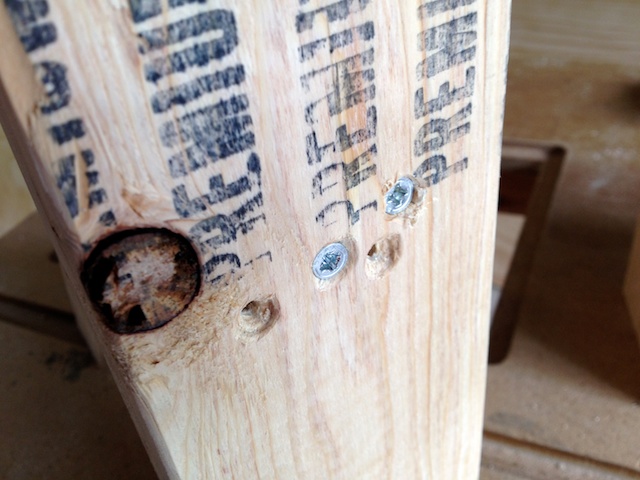 And that was it!  The second was easier than the first and the fourth was the easiest and fastest.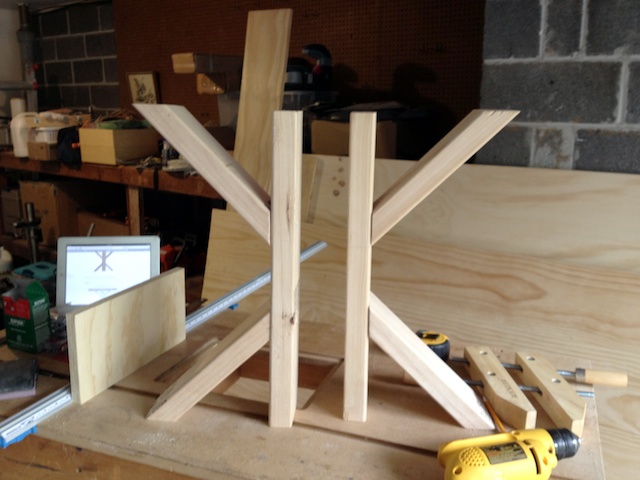 Once they were all screwed together it was time to glue them together.  I put a healthy amount of wood glue on the side with the screws and clamped them together while the glue dried and added a finishing nail on each side for good measure.  The glue is what really does the work, the clamps and nails are only there to hold everything in place while the glue dries.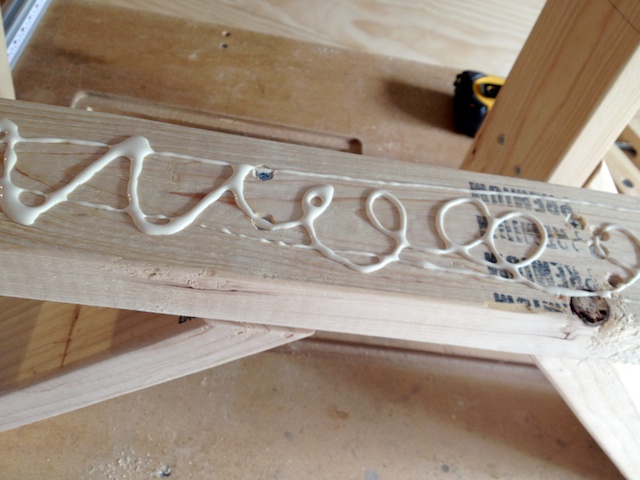 I also made sure to clean up any of the glue that squeezed out the edges.  Wood glue dries hard and it's so much easier to wipe off with a wet cloth than scrape off with a chisel later.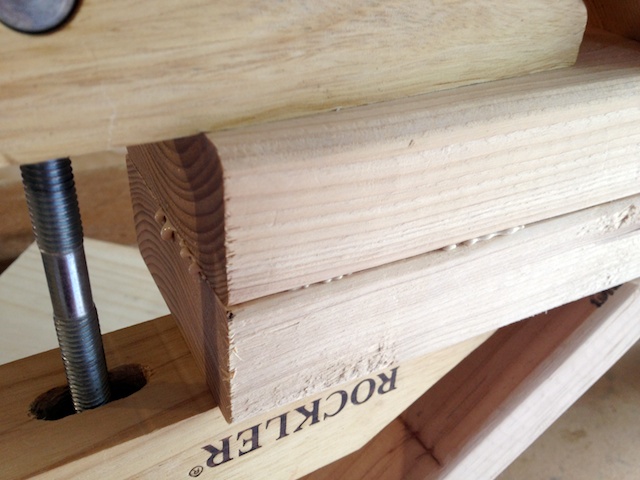 All done before Jack woke up from his nap!