A few weeks ago I found a ton of vintage dress and skirt patterns at Goodwill.  I bought 15 patterns for a dollar and came home to play!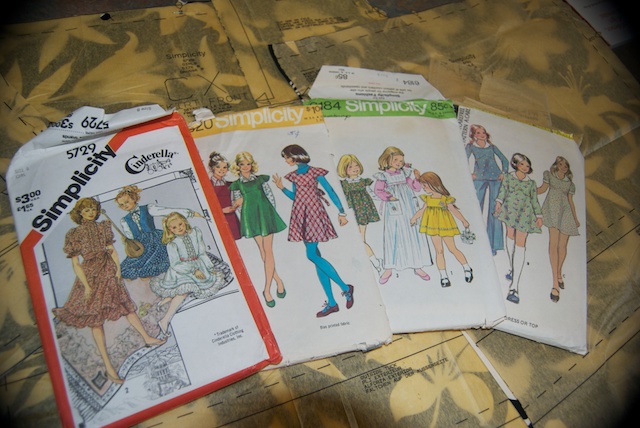 I made a dress for Emma and a different dress for Lucy.  Emma's went really well and quickly.  I modified that 3rd one (the one with the yellow dress on the front) a little bit for her.  Then I went to town on Lucy's.  I was going to use the first one for her.
Oh she could hardly wait for it to be finished!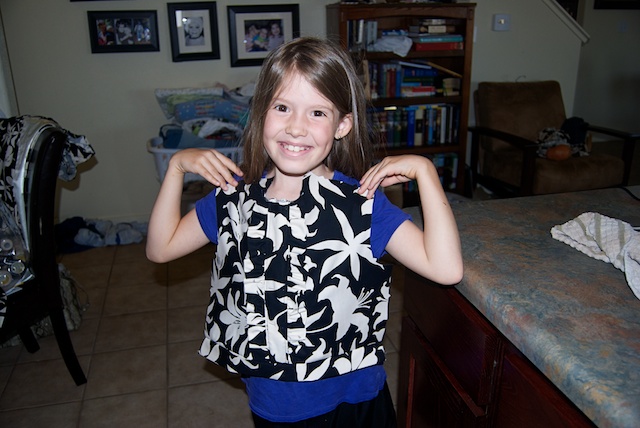 12 hours and no meals later I had finished all but the sleeves but I just couldn't get them to work (and I wasn't even putting the sleeves on, I was just trying to make it into a jumper but I couldn't finish it off, it wouldn't work!)
So Matt finished it for me.  He's so great!  It's a good thing I started with Emma's because I never would have wanted to make another dress again after Lucy's was done.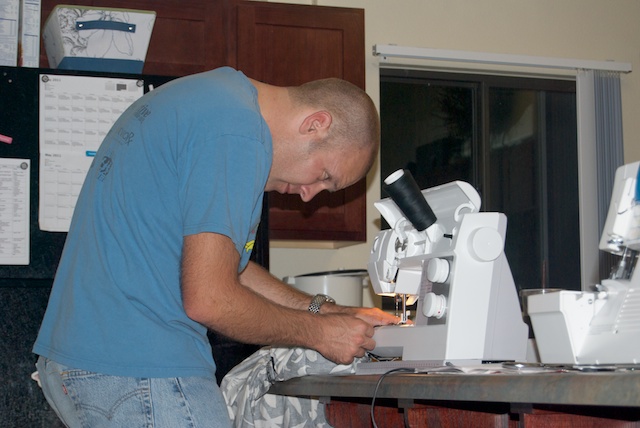 We finished them just in time 🙂