On Monday, while Matt was bored to tears in class all day, I braved the San Antonio Highways to drive downtown by myself to get to the zo0.  It didn't turn out to be nearly as scarey as I thought.  The drive home on the other hand…
I took a page out of my sister Heather's book and stopped at target to find matching shirts.  First I wanted hideously orange shirts as they would be easier to spot in a crowd, but then I remembered that it is Halloween season, so hideously orange might very well be everywhere.  So I went with a less hideous green.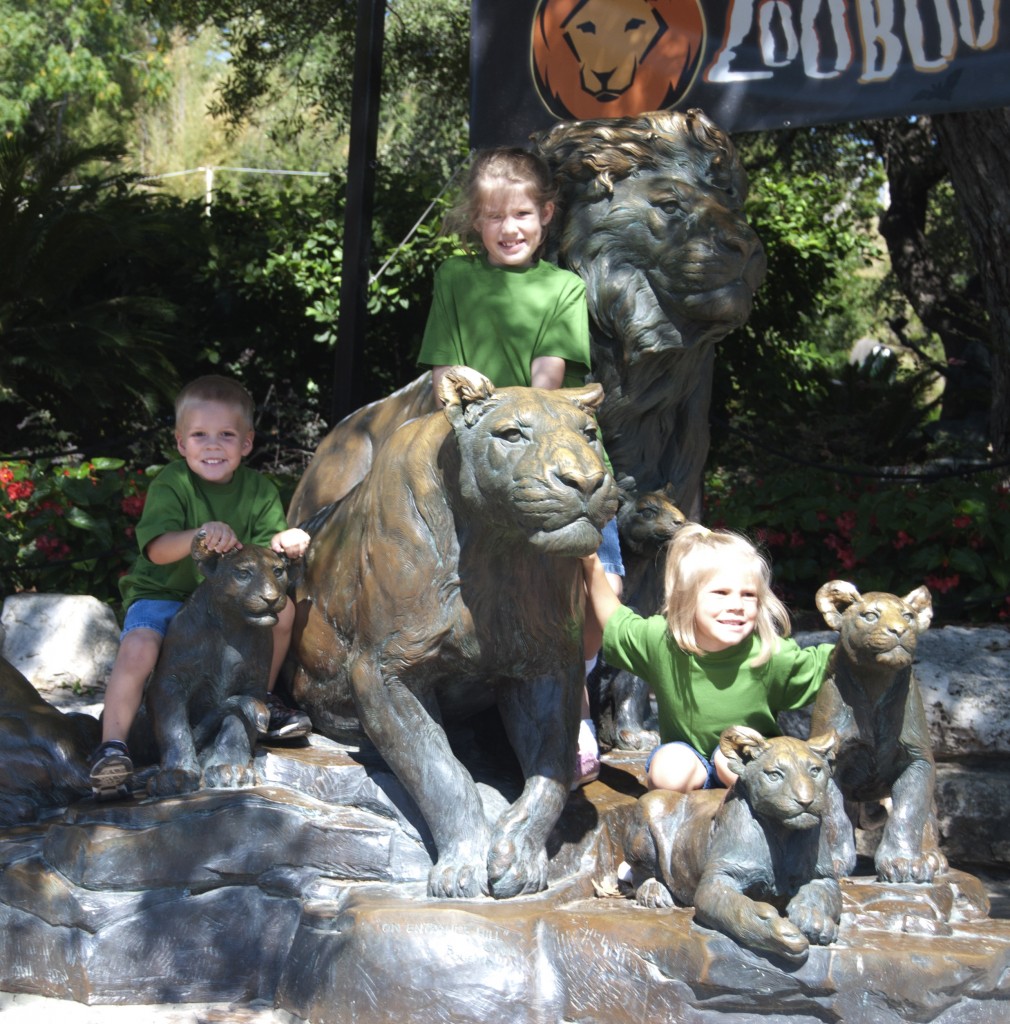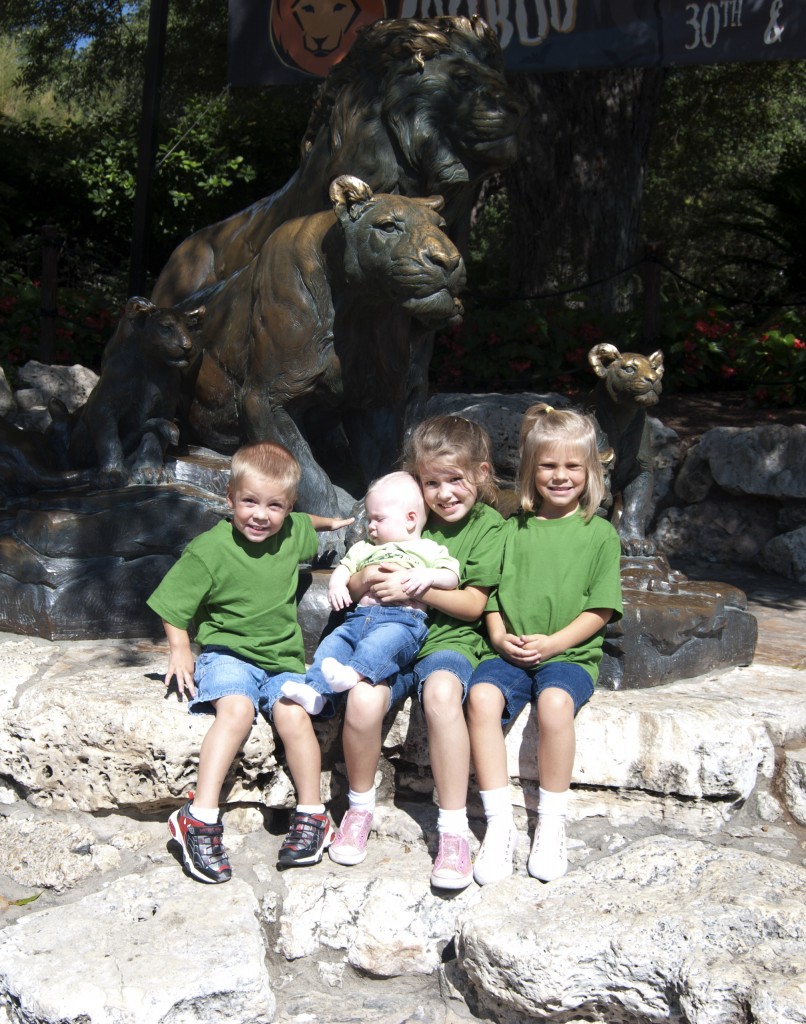 Even Jack and I were wearing green.  I took a lot more pictures, but hardly any turned out.  I'm glad these did though.  And I got half off the admission price because we have a Zoo membership here in Alamogordo.
By the time we were finished, Matt had just gotten out of class and asked if he had time to go work out.  He did.  I piled the kids in the car and drove home on five lane highways during rush hour.  I'm surprised that I didn't choke and loose it.  I kept reminding myself "You've done this before".  And I had done it before, very often while living in Seattle.  I made it back to Lackland AFB without anything interesting and I didn't even get lost (as opposed to the way there).