Thanks to a FABULOUS Military discount, and Matt getting off early on Friday, we were able to spend the afternoon at SeaWorld!
I don't have any decent pictures, but Spencer was my roller coaster bud.  He was only tall enough for one coaster, but they let him come with me on another one where we got drenched.  The girls, timid as always, vehemently rejected the idea of going on a roller-coaster themselves, watched from the sidelines and then whined that they didn't get to go (I should have known that Lucy wouldn't want to go, she is terrified of escalators for crying out loud.  You wouldn't BELIEVE the scene she made at Barnes and Noble the other day).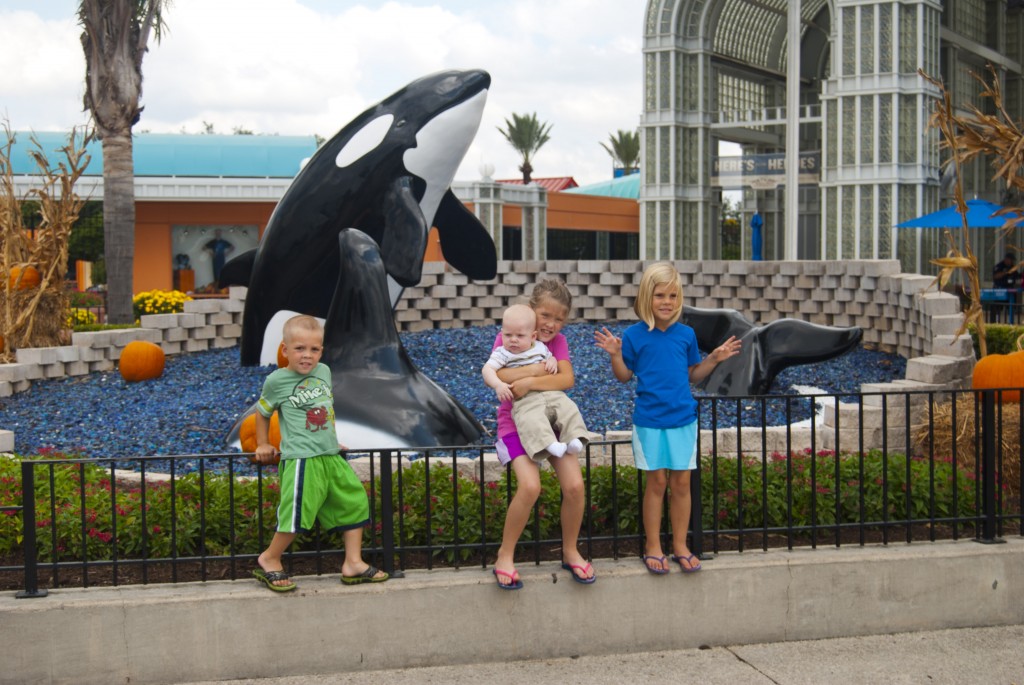 The Sea Lions.  They sure made quite the ruckus whenever they saw a fish.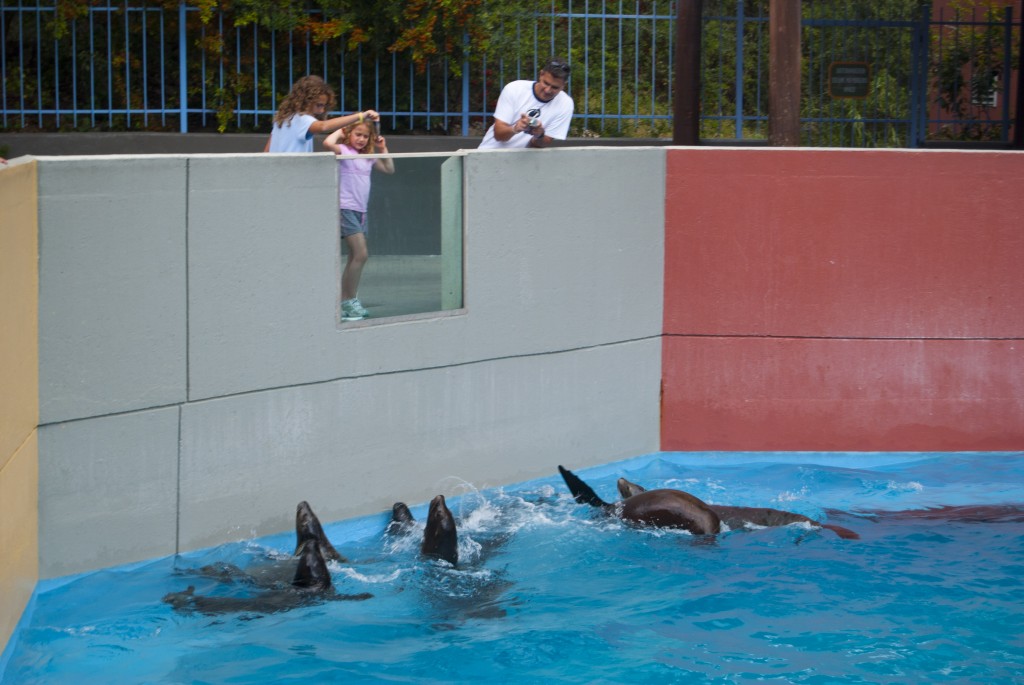 This is an 800 lb sea lion.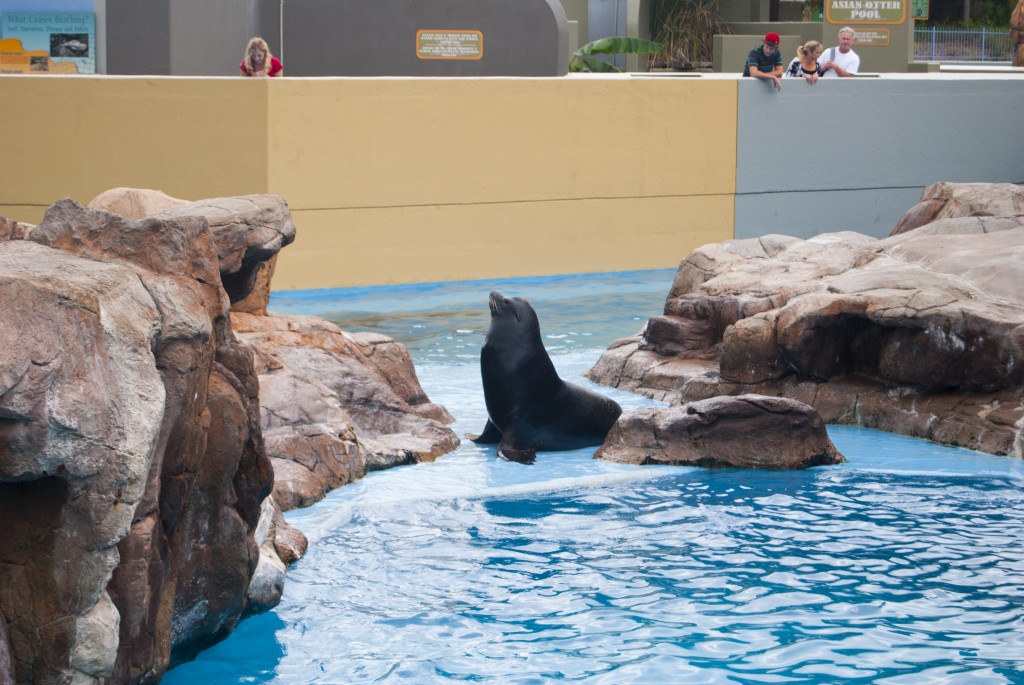 As soon as we walked into the Avery, a bird landed on my head.  I was not without at least one bird on my head the entire time.  Oddly enough, I only got a little poop on my foot, which was easily washed off.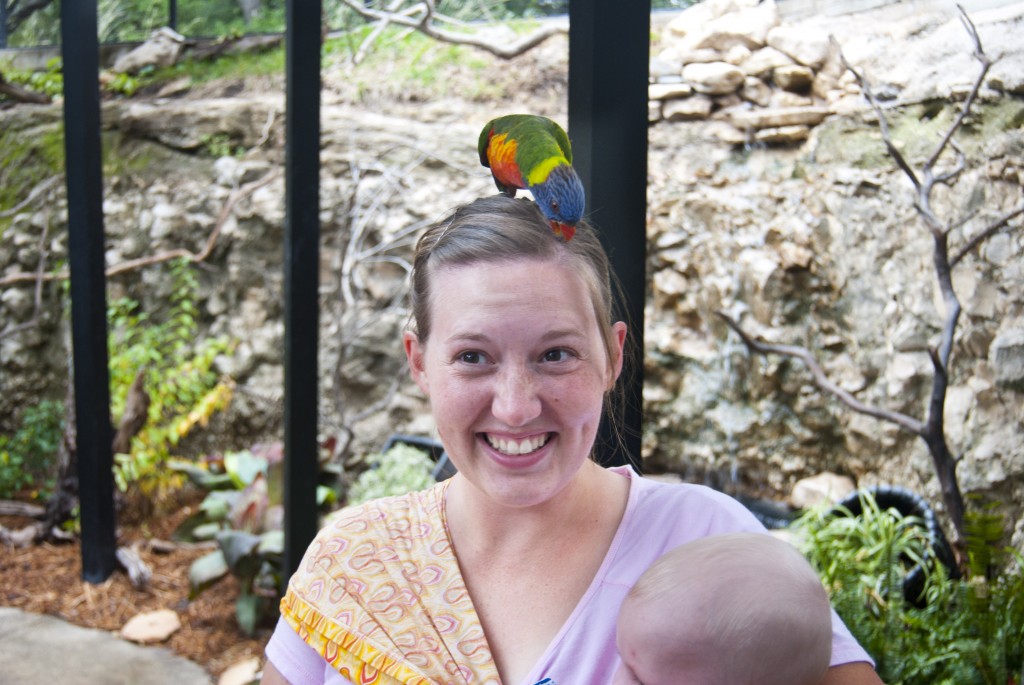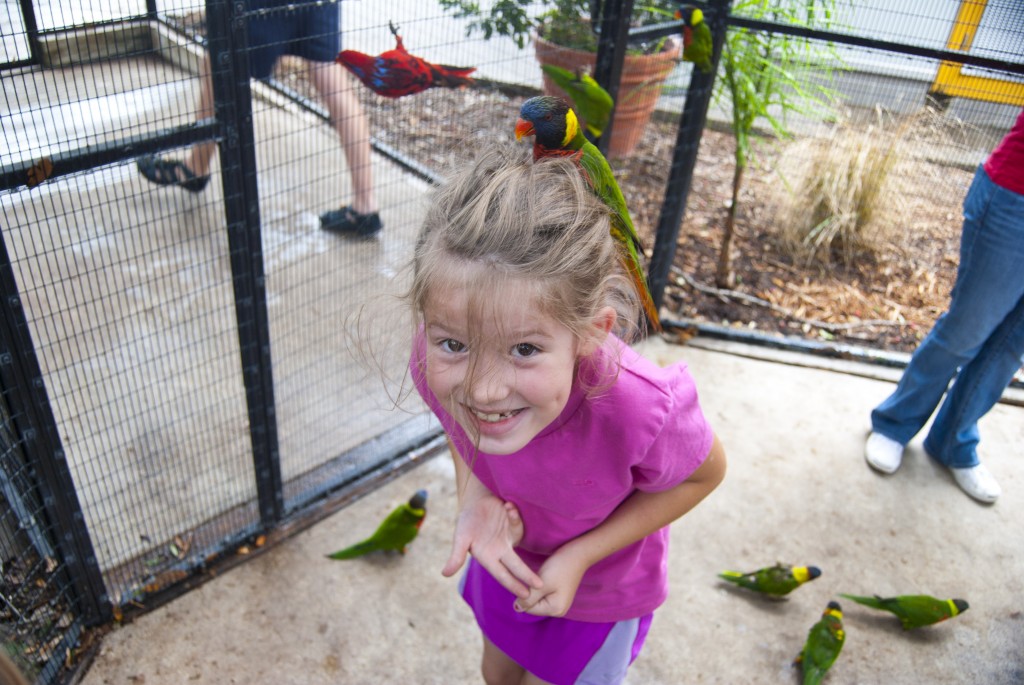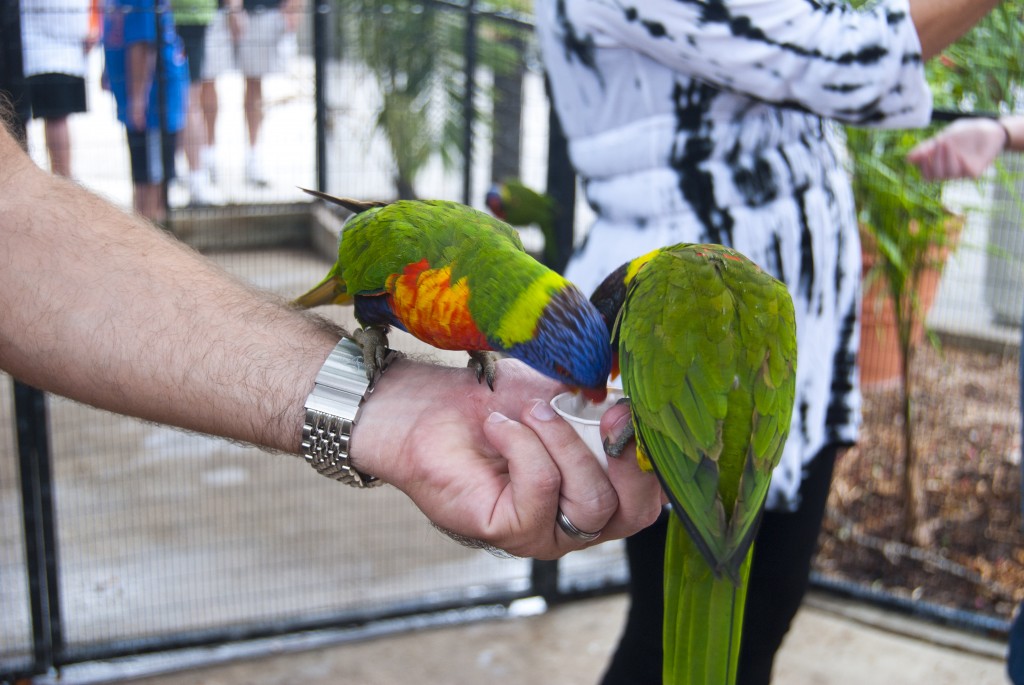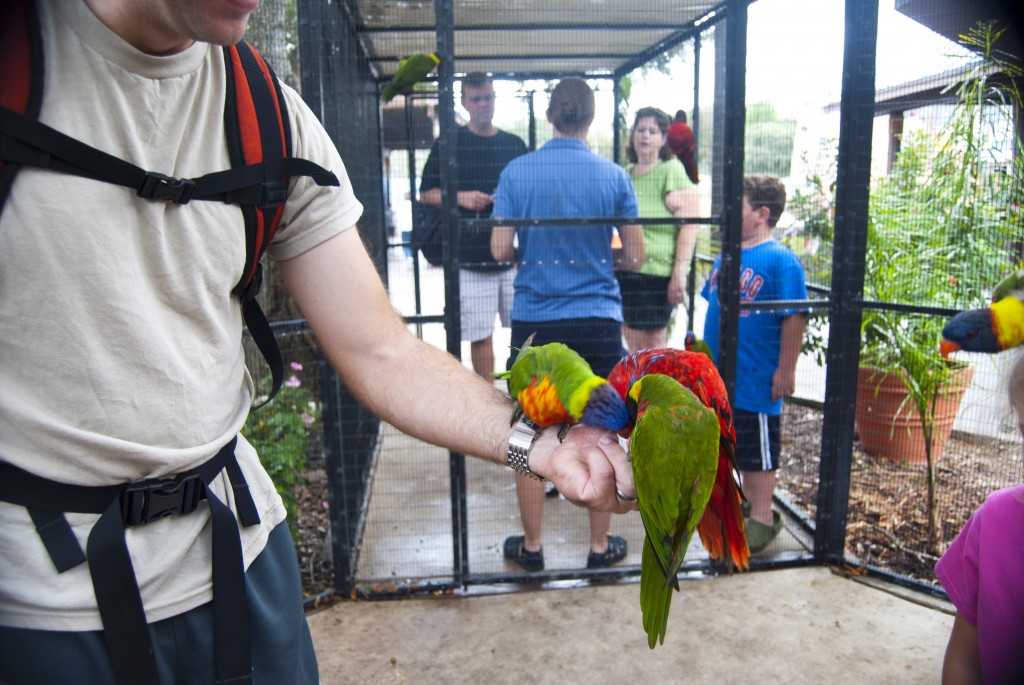 The birds are getting territorial.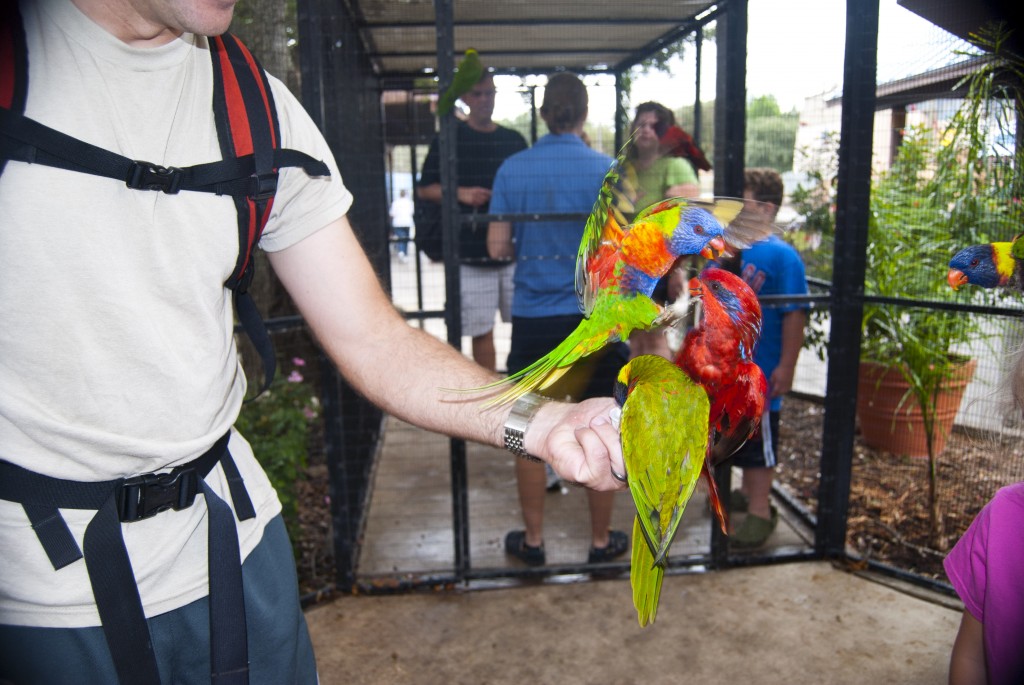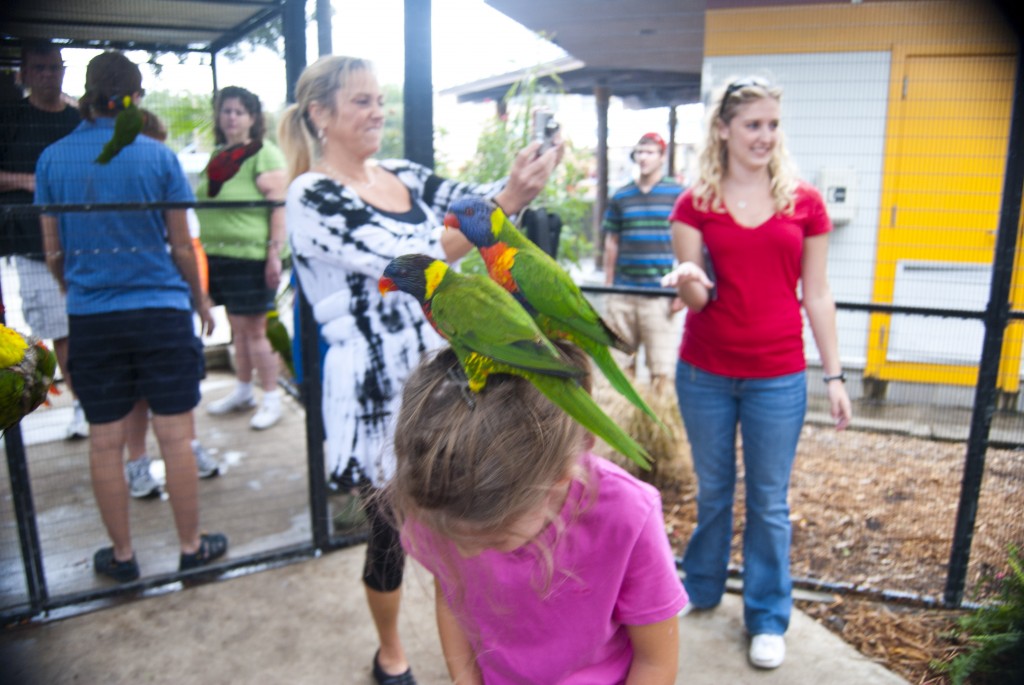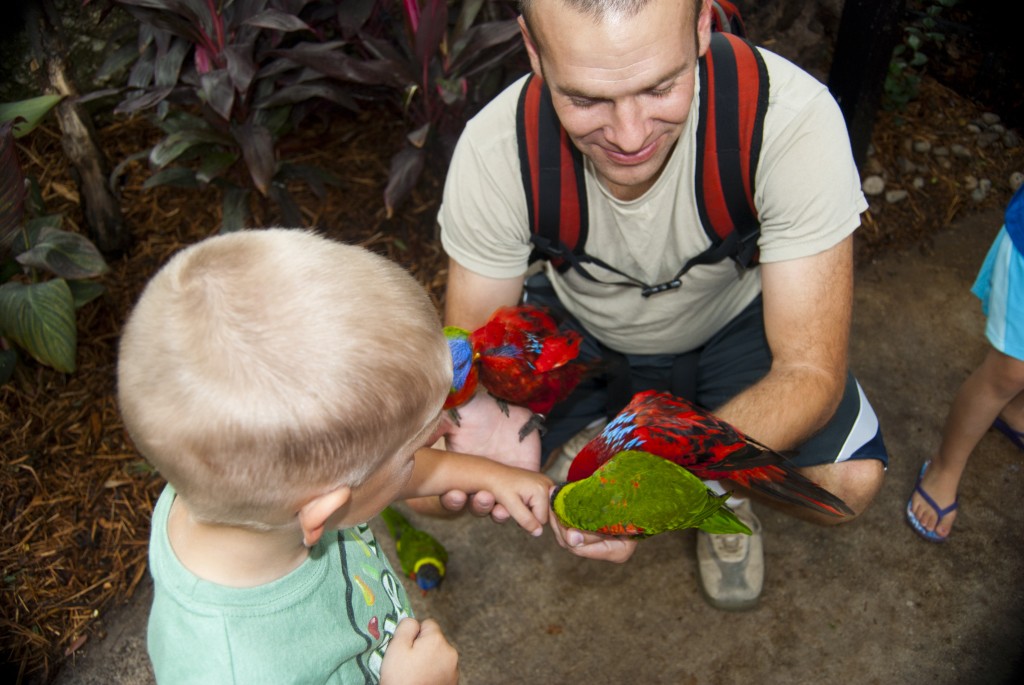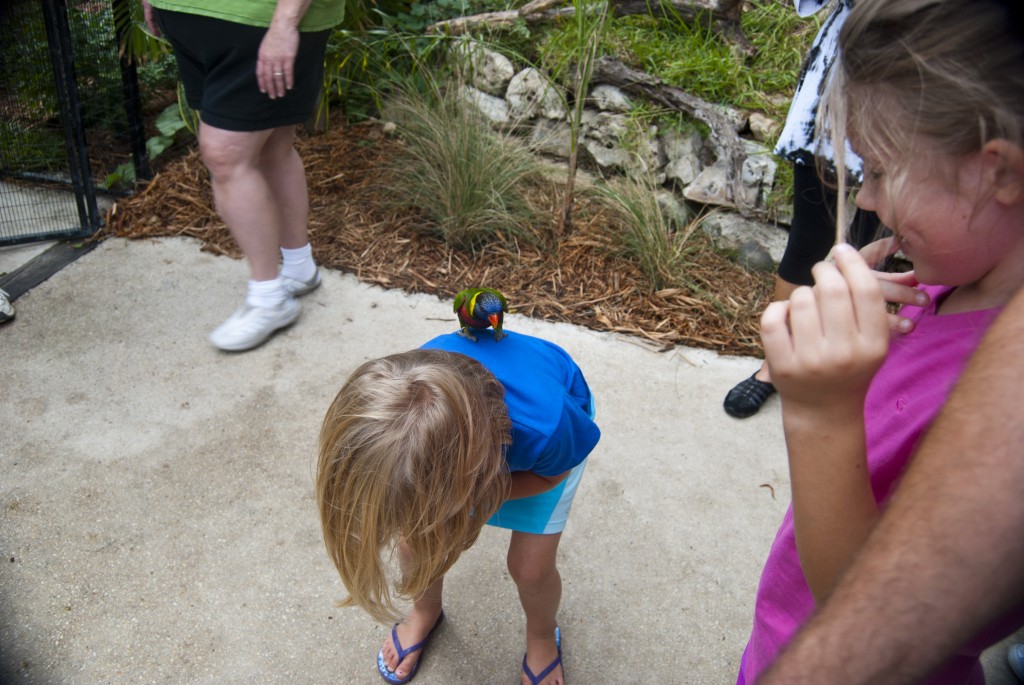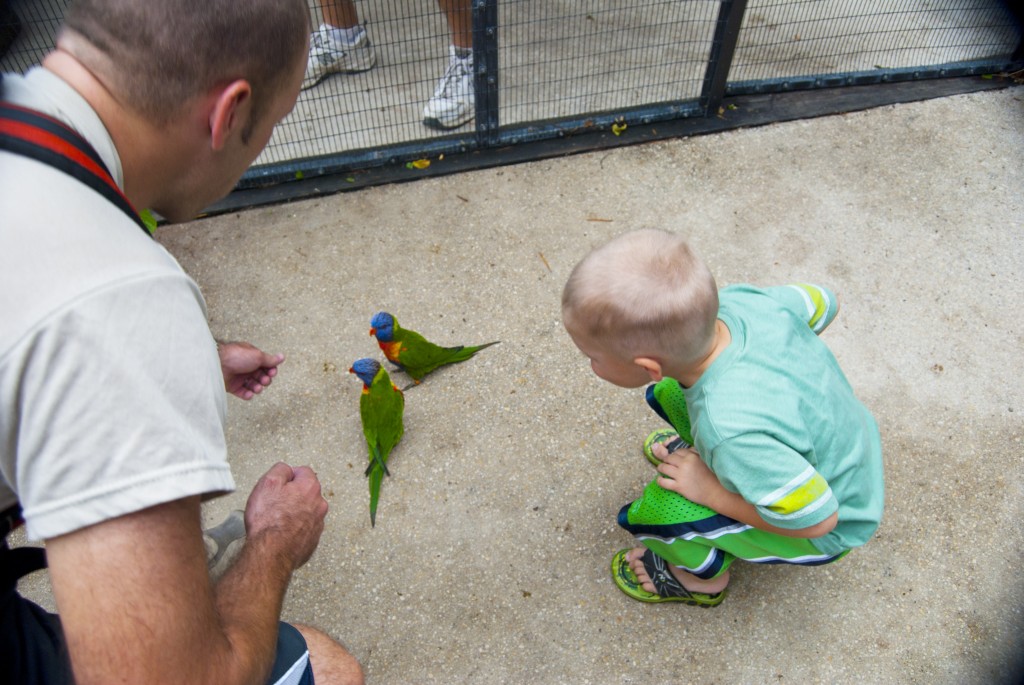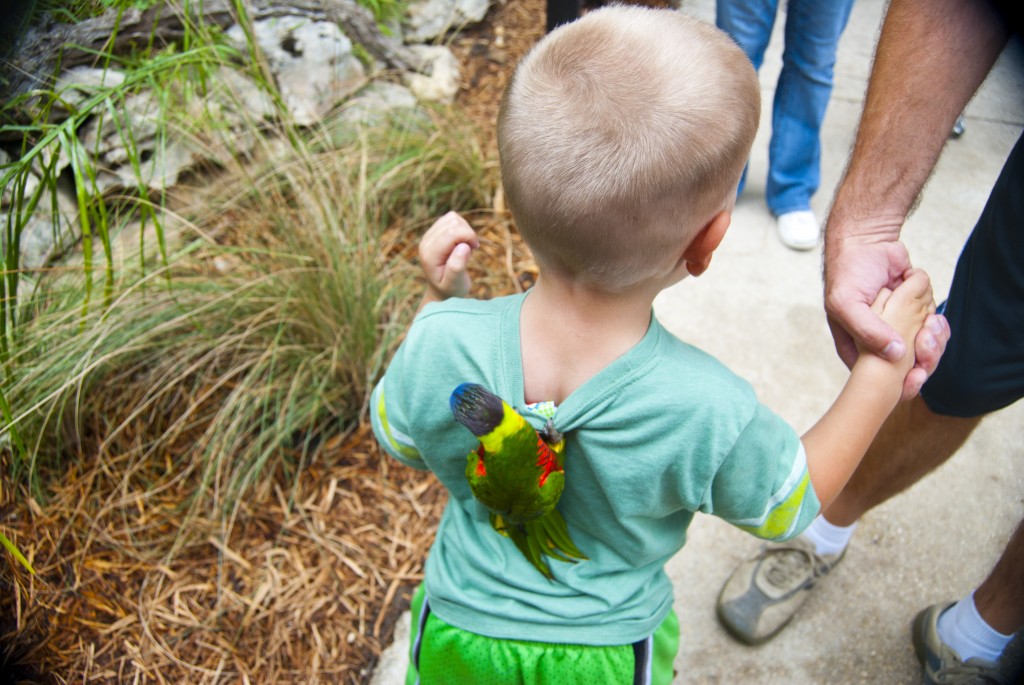 Matt, the bird whisperer.  Bet you can't guess who had the nectar.
Trick or Treating in SeaWorld.  Awesome 🙂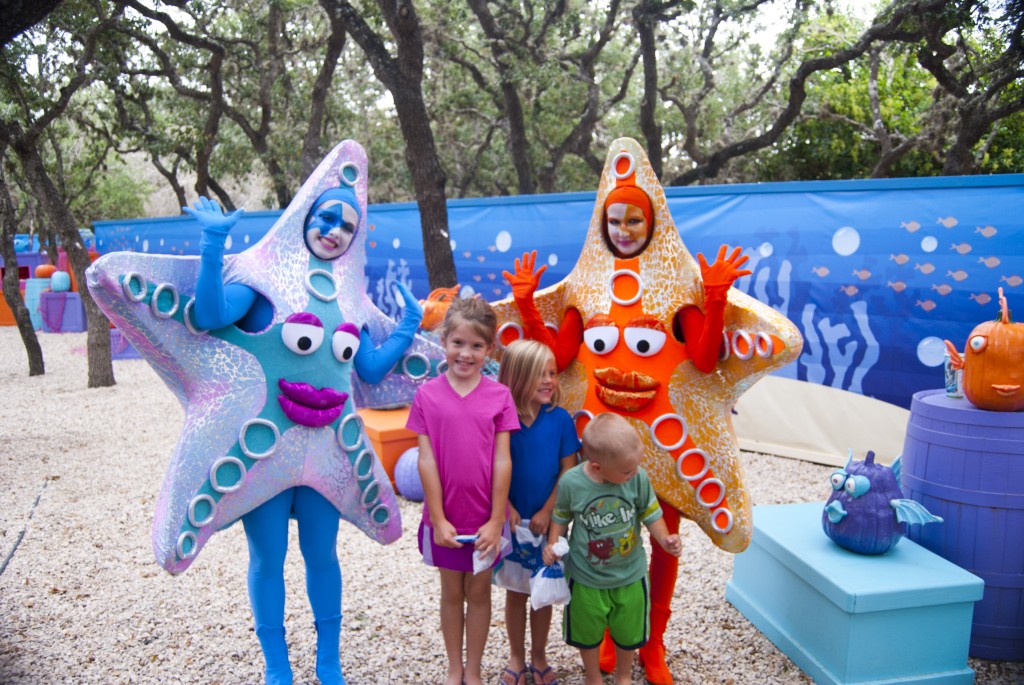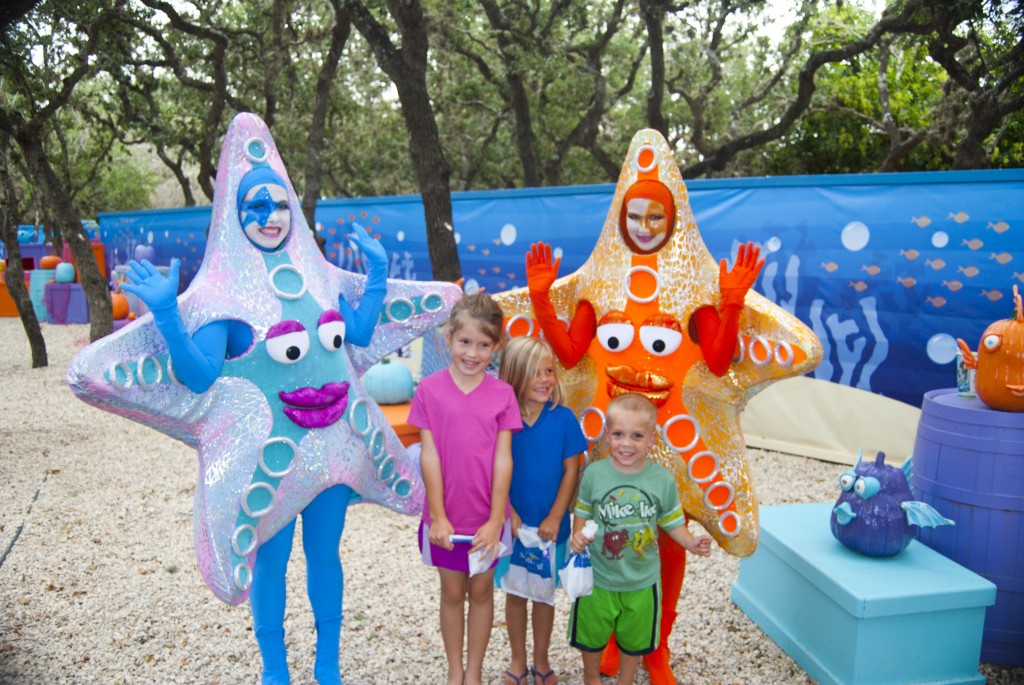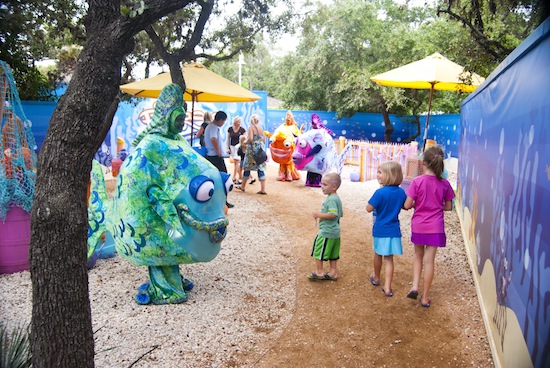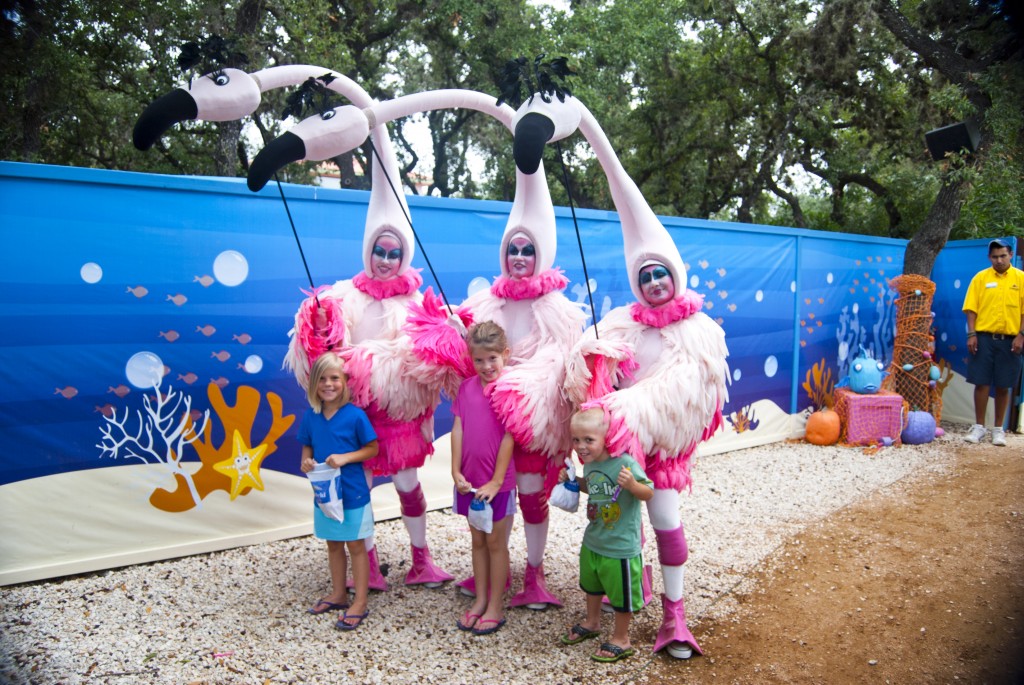 Coolest part was feeding the dolphins.  We all got to pet one.  SO neat!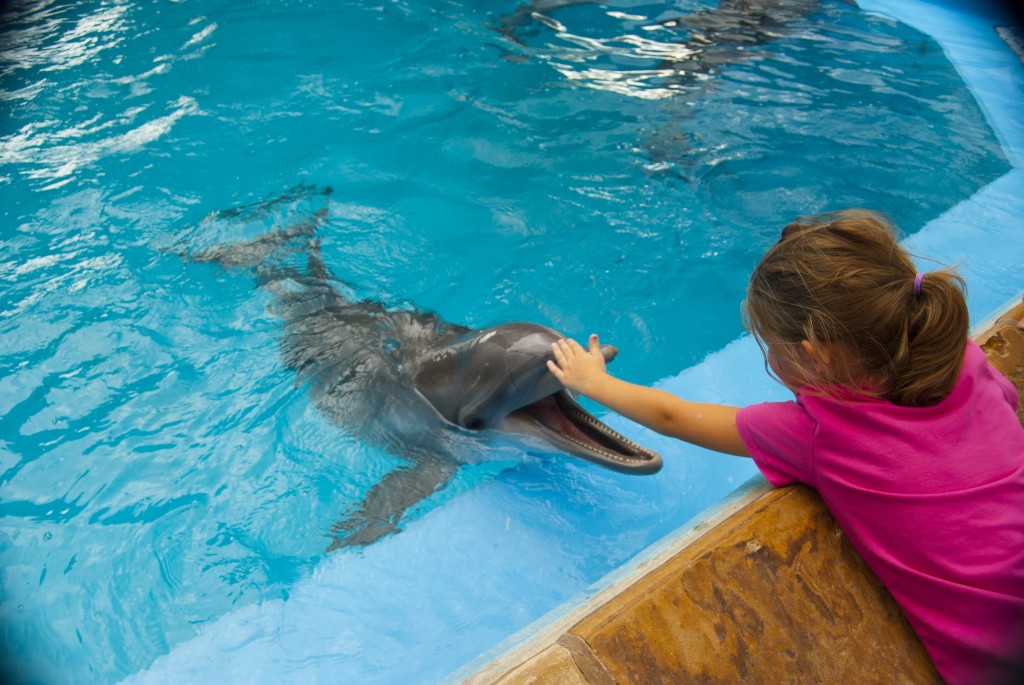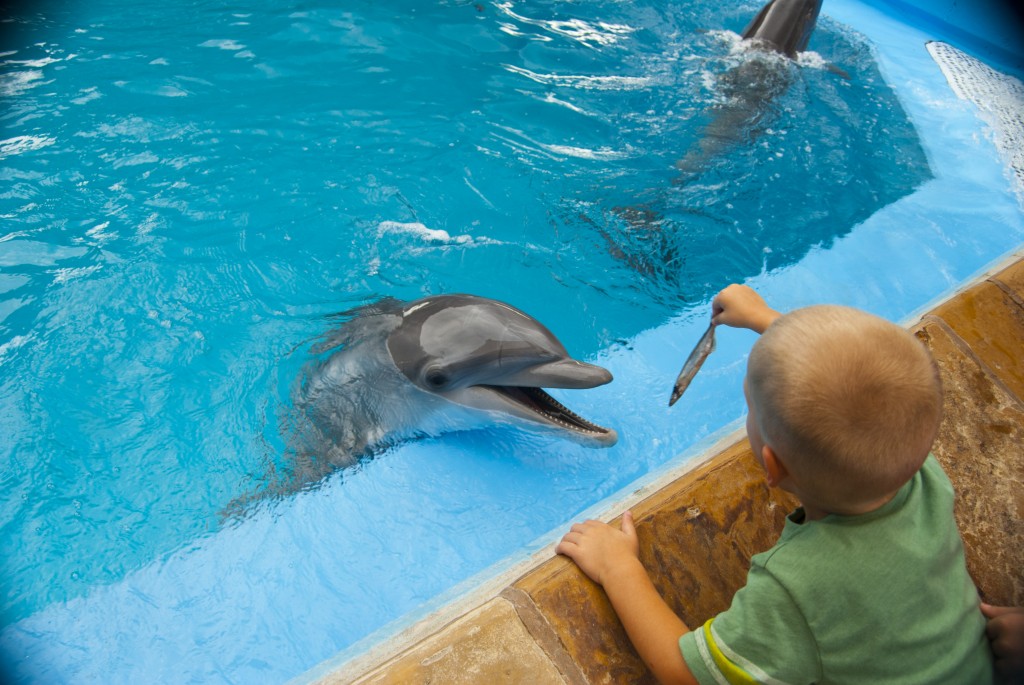 Ah.  Perfection.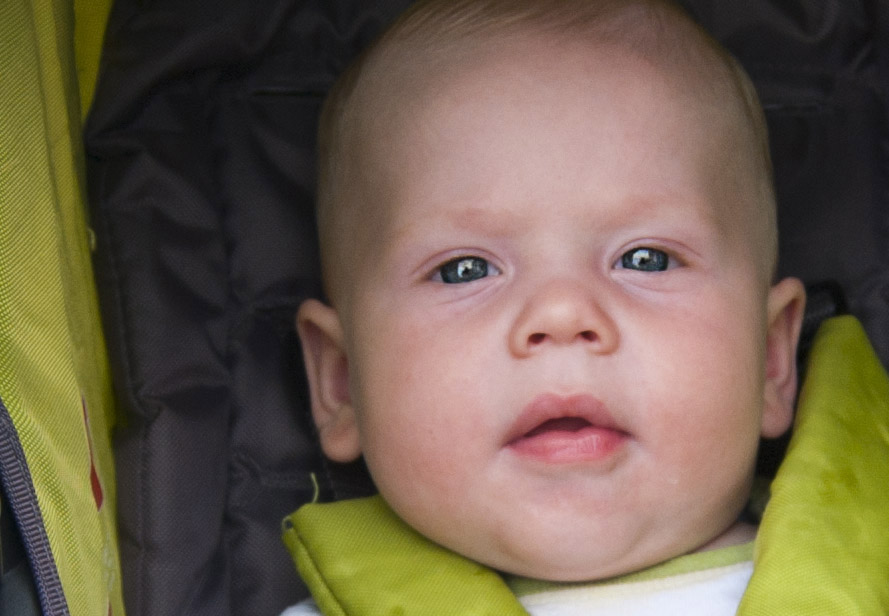 SHAMU!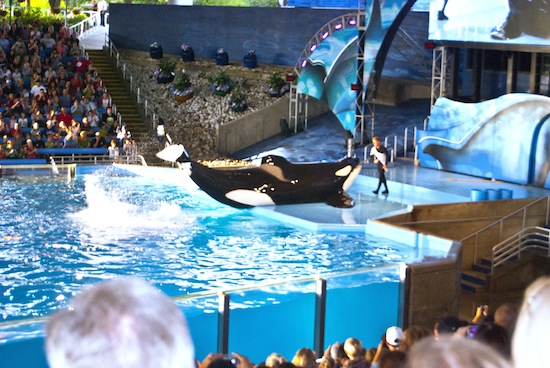 Spencer thought it was a little on the loud side.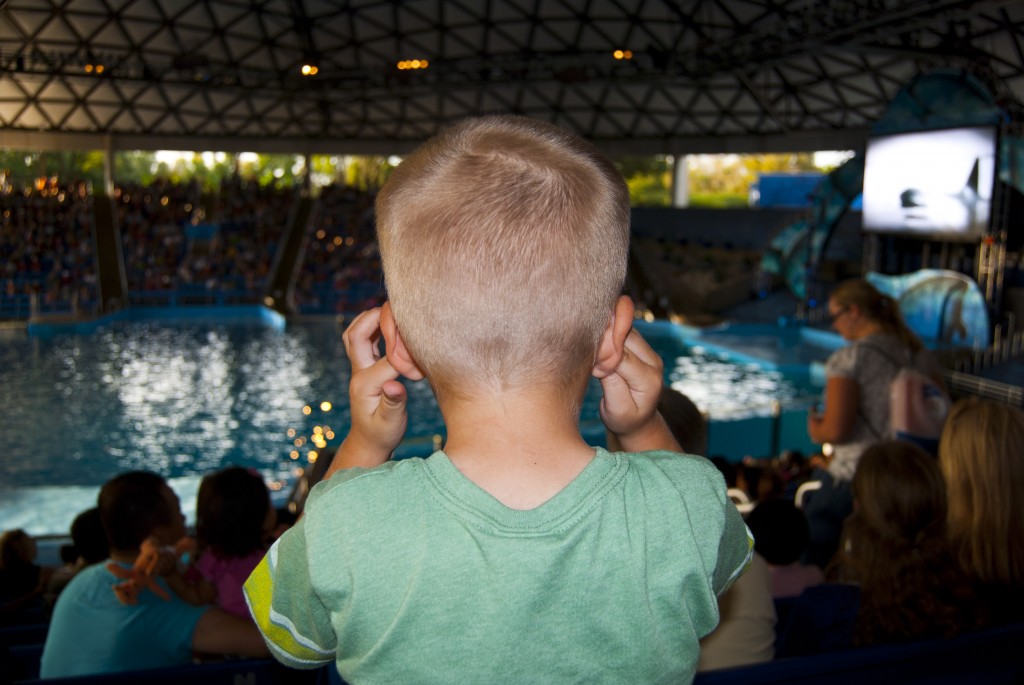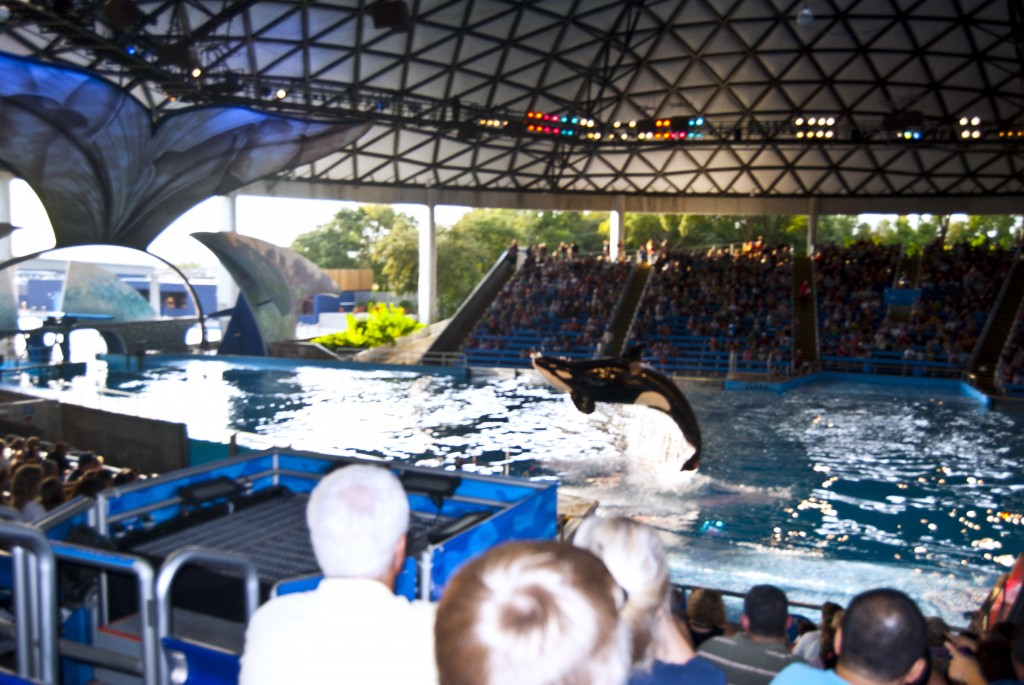 Well folks.  That is it.  We had a lot of fun, but are SO glad to be home.