Most of our Christmas Presents were school stuffs.  Included in the plethora were a handful of science tools and books for the human body (which is what we are studying for biology this quarter).
One little gem was Smart Lab You Explore It Human Body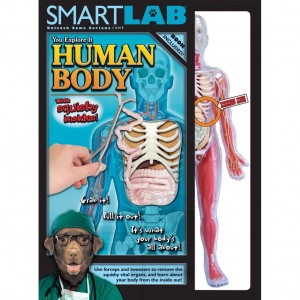 We have dubbed him "Buddy the Body".  Spencer calls him "Skewaton Guy".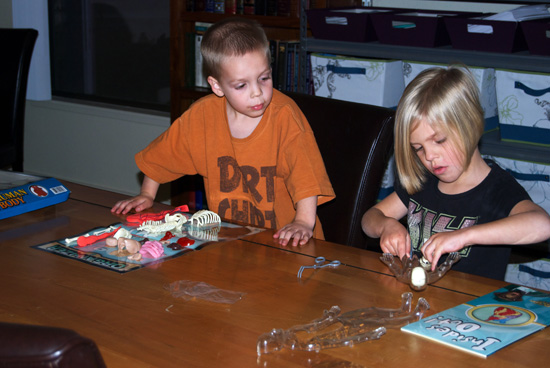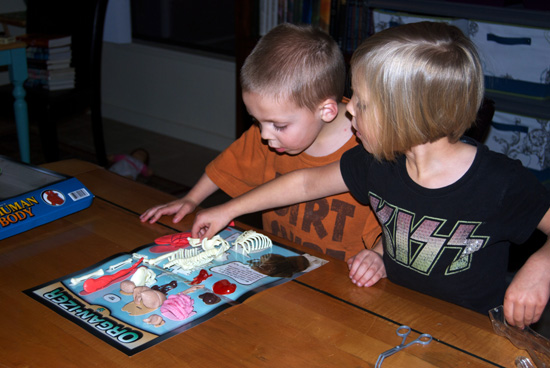 So far, we have all been very happy!