Someone Was Sick All Weekend
She took two or three naps a day and spent the balance of the time curled up on the couch.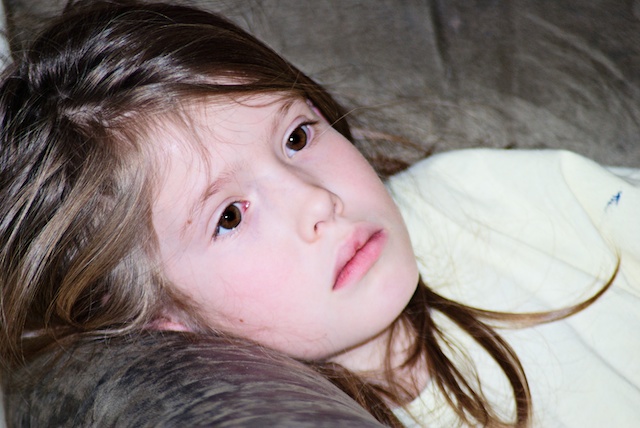 Though no longer sickly, a weekend of illness was apparently enough to make her forget how to be pleasant to anyone other then me (I actually heard her yell at Jack this morning, of all people).  We had a little talk.  She's better now.