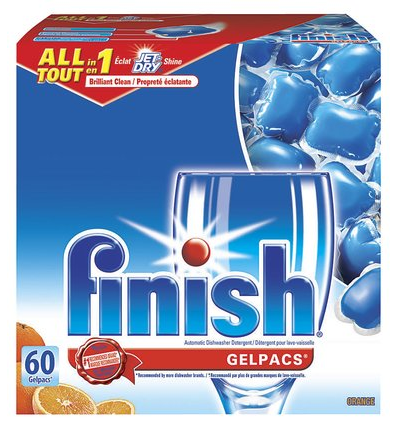 By FAR.
Our little town has the worst water in the world.
Wait, let me clarify.
We have the worst water in the world that won't kill you.
It is SO hard.  Our dishes come out of the dishwasher, not with spots, but with a thick, gritty coating of film.
It's disgusting.  I'd do my dishes by hand, except that it doesn't actually help.
I came across Finish Gel Pacs at the store when I ran out of my usual detergent pacs (it rhymes with shmascade) and thought I'd give them a shot.
A-mazing.  My glasses are crystal clear and my silverware is smooth and shiny again.
This is all I will ever buy again.  Thank you Finish.