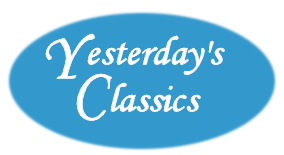 I must put a plug in for a great product!  Yesterday's Classics, for anyone who has an eReader or kindle (or not) you can get 225 books for $99.95!
These include great books such as:
The Burgess Animal Book
The Burgess Bird Book
Stories of the Pilgrims (which I have and love)
Alexander the Great
The Odyssey for Kids
The Iliad for Kids
Famous Men of the Middle Ages
Mother Stories
The Fairy Book
In the Days of William the Conquerer
Beautiful Stories from Shakespeare
Poems Every Child Should Know
Stories from the Crusades
The Book of Nature Myths
American History Stories Volumes 1-4 (these include the stories that make up American History Stories You Never Read in School but Should Have).
And tons more with 22 genres.
They work on ipads, nook, sony reader, kindles AND on your computer.  You can get kindle for your computer over on Amazon.com or an epub application from Adobe (this is what I use).  With the Adobe app, you can print it out (in case you don't like reading on your computer like me).
Curl up with an ipad and read these classics to your kids at night or put them in your school.  Get all of these books separately they would cost you nearly $2500 in paperback and $650 for epub.  Not to mention that (at least in my house) bookshelf space is at a premium.
$99.95 for everything but the sale ends May 31!  Get it now!