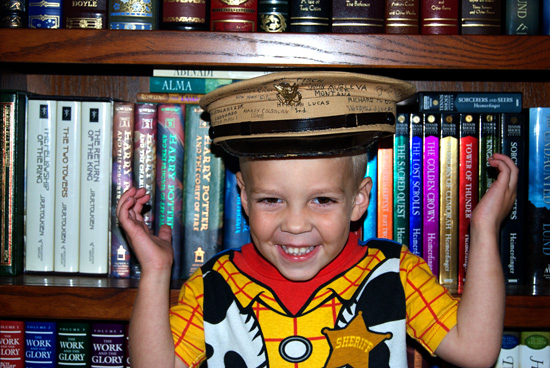 Your three year old's pretend adversaries quickly evolve from monsters, aliens and generic "bad guys" to actual historical foes.
He runs around with his hand in the shape of a gun screaming "The British are coming!  The British are coming! Bad 'red-coats'!"
And when he has his toy animal say "We the people, of the United States, in order to form a more perfect union…"
Bet you can't guess what we just started studying.